MILESTONES: SPAIN
By Vanessa Drucker
The merger agreement between CaixaBank and Banca Civica smacks of a shotgun wedding—for Civica, anyhow.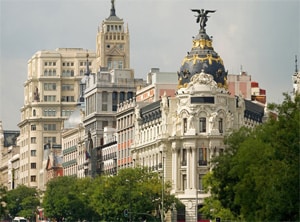 Spanish banks forced to tie the knot by capital requirements
CaixaBank, Spain's largest bank by retail branches, is due to tie the knot with Civica in Q3 of this year, creating a behemoth with assets of €342 billion ($447 billion) and 14 million customers. The united banks will have 14% of deposits, 13.4% of customer loans and 10.5% of total assets in the Spanish market.
Spanish banks have been struggling to gain access to wholesale market funding, with investors skeptical of still-toxic balance sheets. The center-right government enacted a royal decree on February 4, designed to boost confidence and credibility, forcing Spanish banks to raise another €50 billion by the end of 2012 to cover exposure to real estate loans and assets. The reform aims to increase bank write-downs through provisioning and capital requirements to cover land, ongoing real estate development and finished properties.
What prompted the urgency to merge? The government has given banks until the end of 2012 to implement the new requirements, with one exemption: Those announcing merger intentions will receive an extra year from whatever date the Banco de España blesses the union.
CaixaBank weathered the financial crisis with resilience and could have taken its pick of suitors. "As a very strong institution, they could have complied with the measures on their own," says Antonio Barroso, Europe analyst at Eurasia Group. However, Civica needs the extra time to get its house in order.
With its new partner, CaixaBank will benefit from potential synergies amounting to €540 million, as of 2014. It will retain 61% majority control, while increasing its retail exposure. For its part, Civica, already the product of a four-bank merger, will postpone its day of reckoning. Barroso concludes: "This merger comes of both necessity and economic rationale."