This issue of the magazine focuses once again on Global Finance's ranking of the Safest Banks. Not just the safest banks in the world, in the emerging markets, or the safest commercial banks, but also in each of more than 100 countries.
NOVEMBER 2015 | VOL. 29 NO. 10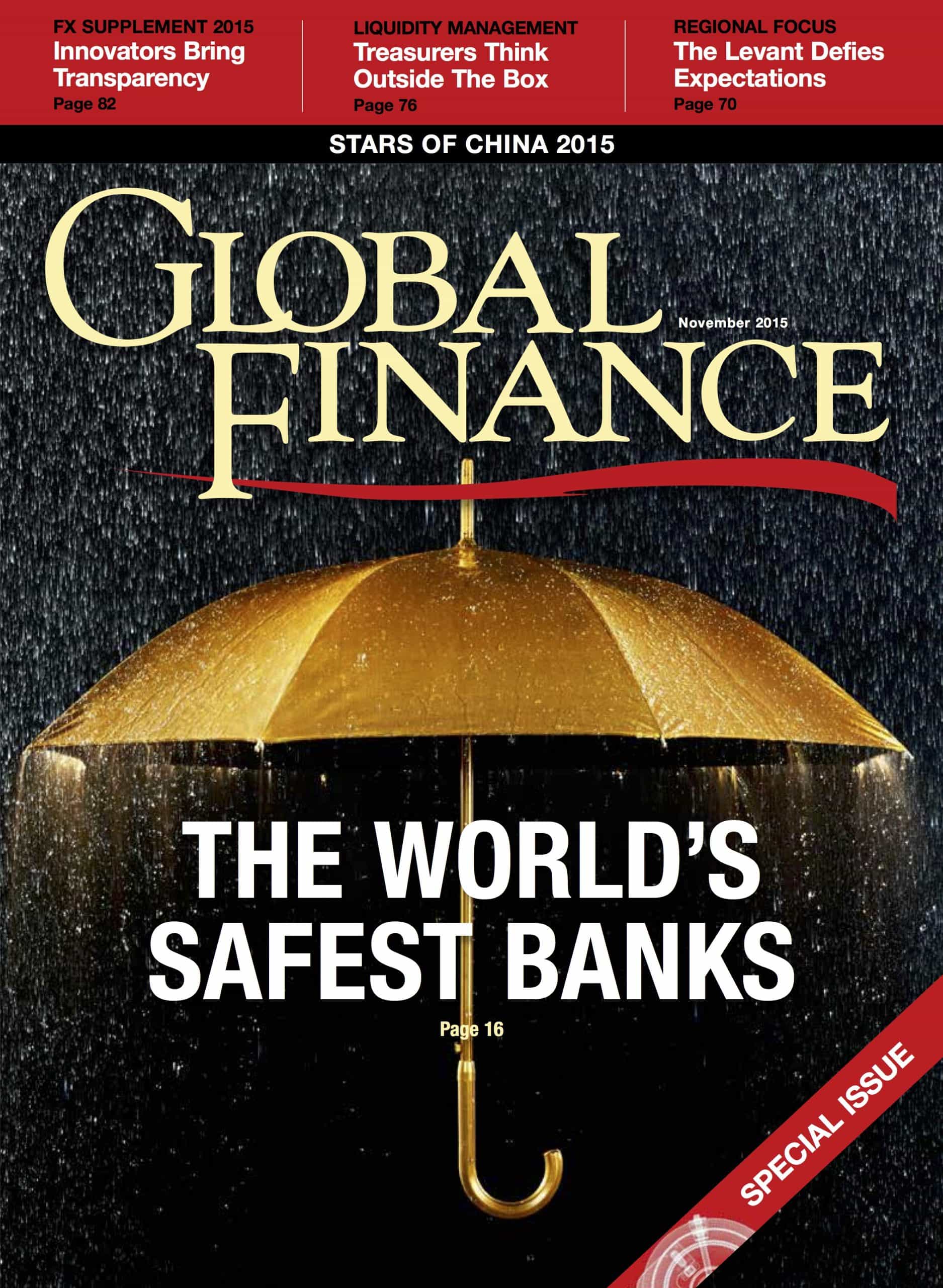 For us this represents not just a way to celebrate excellence in the banking sector, as expressed by the three major credit rating agencies, but also to provide our readers with a working tool to navigate the banking world. Over the years the Safest Banks rankings have become one of the most recognized and appreciated awards in our magazine, but they are also a status symbol for financial institutions worldwide.
This year, while we confront uncertainty on many global fronts, these rankings have another added value. They represent continuity and innovation in the banking sector and remind many skeptics that, no matter how confused the global scenarios may be, some banks always excel.

Andrea Fiano | Editor
afiano@gfmag.com