NEWSMAKERS

By Erik Heinrich

Zimbabwes Strive Masiyiwa is a man who knows a thing or two about setting lofty goals and achieving them. The wireless communications tycoon is already his countrys richest man and only billionaire, but his latest business initiative may be his most ambitious to date.

Masiyiwa, who is chairman and founder of telecommunications provider Econet Wireless Group, introduced a mobile wallet in Zimbabwe called EcoCash that he is betting will drive the wheels of economic progress by becoming his countrys main payment system.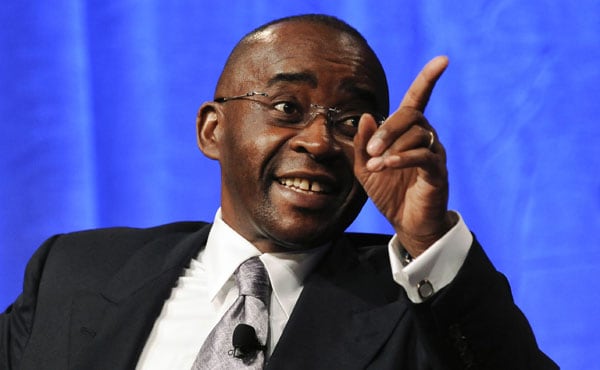 Masiyiwa wants EcoCash to become Zimbabwes main payment mechanism

Certainly Zimbabwe needs an alternative to paper money. For years it suffered from hyperinflation, which saw the central bank printing bills denominated in trillions of Zimbabwean dollars. Then a few years ago Zimbabwe started using the US dollar as its currency to stabilize inflation. The trouble is, there are not enough coins in circulation for shopkeepers to make change.
Since launching a little over two years ago, EcoCash has signed up more than 31% of Zimbabwes adult population for its mobile financial services. That translates into an impressive monthly turnover of $200 million. What sets EcoCash apart from other mobile wallets in Africa is that it aims to unify the countrys formal and informal economies by equally targeting customers with bank accounts and those without accounts.
Econet management recognized that EcoCash should not only be a product for the unbanked, says Phil Levin, manager, mobile money for the unbanked, at the GSMA, a trade association representing some 800 mobile carriers. It needed to appeal to people operating in both economies and provide a practical way for payments to be made between them.
EcoCash is also an important source of revenue for Econet, whose voice and data businesses were in decline prior to the companys expansion into financial services.
Whats next for EcoCash? Econet will likely look to grow its business by introducing its mobile wallet in other African countries in which it does business, including Botswana, Burundi and Lesotho.