Global Finance 's annual list of Who's Who in Treasury & Cash Management
Abu Dhabi Commercial Bank
Murali Subramanian
Executive president and head of transaction banking
ADCB's transaction banking division, which has won numerous industry accolades for cash management and trade services, is making great strides under Subramanian's watch.
Bank of America Merrill Lynch
Cindy Murray
Head of global treasury product, platforms and eChannel
Murray transformed the bank's eChannel solutions to create an integrated, multichannel experience for clients based on Web 2.0 technologies.
Barclays
Maurice Cleaves
Managing director and global head of treasury products
Cleaves has made a significant difference to the bank's proposition with the delivery of Barclays Pingit for Corporates, a mobile business payments service, and the rollout of the corporate e-banking platform Barclays.Net.
Becton Dickinson
John Gallagher
Vice president, treasurer
Becton Dickinson is a US Fortune 500 medical technology firm. Gallagher spent most of his career working at GE and Ford Motor Company. At GE he was responsible for debt and derivatives.
BMO Financial
Andrew Irvine
Group SVP and head, corporate payments North America
Irvine is responsible for delivering revenue growth, customer loyalty and risk performance in the North American corporate card, treasury management and merchant acquirer lines at BMO Financial.
BNY Mellon
J David Cruikshank
EVP and chief executive officer of treasury services
Cruikshank sets the strategic direction and leads business execution for the US-based bank's global payment, trade finance and cash management businesses.
CIBC
Phil Griffiths
Senior VP and head, global transaction banking
Griffiths sets strategy and helps drive revenue growth in the Canadian bank's business deposits, payments, cash management and trade finance businesses, including management of the sales, product and service teams.
Citi
Fernando Iraola
Managing director, treasury and trade solutions head Latin America
Iraola has a long history in financial services in Latin America, positioning Citi as a leading cash management and trade services bank.
Colgate-Palmolive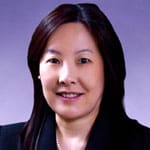 Elaine Paik
Vice president and corporate treasurer
With responsibility for the Fortune 500 firm's global treasury functions, Paik champions efficiencies by leveraging bank solutions and treasury technology.
Danske Bank
Erik Zingmark
SVP, global head of cash management
Since joining the Danish bank in January, Zingmark has created a single point of entry for its cash management solutions.
Deutsche Bank
Shahrokh Moinian
Head of trade finance and cash management corporates for the Americas
Moinian drives the transaction banking industry to create next generation treasury solutions for the largest multinationals in the Americas, allowing corporates to gain further efficiencies.
DUBAL
Toby Shore
Corporate treasurer & chief risk officer
Shore joined Dubai Aluminum, a leading UAE corporation, as a senior credit risk officer before assuming his current responsibilities.
Ecobank
Patrick Gutmann
Group head of transaction services
Gutmann looks after the cash & liquidity management and trade finance businesses, as well as corporate electronic channels.
AB Electrolux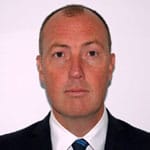 Mikael Friberg
Group treasurer
Friberg has worked in Sweden's Electrolux, a top 20 Nordic corporation by assets, since 2004. He supports treasury operations in 130+ countries.
Eurobank
Andreas Chasapis
Deputy GM, head of Eurobank Group corporate transaction banking
Chasapis oversees the end-to-end performance of cash management, trade services, e-banking corporate sales and factoring.
Exelon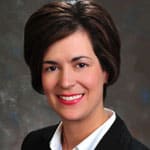 Stacie Frank
Vice president and treasurer
Frank was previously director of finance within treasury at US energy producer and Fortune 500 firm Exelon.
Gerdau Ameristeel
Fernando Storchi
Corporate treasurer
Storchi joined Brazilian steelmaker and top 20 Latin American firm by assets Gerdau Group in June 1994. He is responsible for treasury as well as financial planning and analysis.
HDFC Bank
Bhavesh Zaveri
Head of operations and cash management products
Under Zaveri's leadership, the bank's cash management business has become one of the best in India.
Hellenic Telecoms Organization (OTE)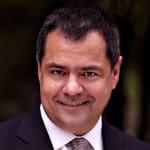 Panos Kaliabetsos
Group treasurer
Greece's OTE is a top 20 Eastern European firm by assets. Kaliabetsos, a former derivatives trader, is also a member of the board of directors at a number of OTE subsidiaries.
Hershey
Rosa Stroh
Vice president, treasurer and enterprise risk management leader
Stroh is responsible for Fortune 500 company Hershey's worldwide liquidity resources, managing financial and foreign exchange risks, and working with commercial and investment banks.
Hess Corporation
Bob Biglin
Vice president and treasurer
Hess Corporation is a global energy company based in New York. Biglin is responsible for overseeing capital markets, treasury operations, insurance and pension plan activities on a global basis.
HSBC
Diane Reyes
Global head of payments and cash management
Reyes's responsibilities include setting the strategic direction for more than 80 products and services offered to corporates, financial and government institutions.
Itaú BBA
Mário Brugnetti
Global head of cash management
Itaú BBA is the wholesale banking arm of Itaú Unibanco. Brugnetti is in charge of strategy, business planning and development for cash and trade products.
J.P. Morgan
Paul Camp
Head of global transaction services business
Camp delivers integrated payables, receivables, cross-border payments and collections, escrow, and liquidity management solutions. The bank leads in mobile solutions and electronic payments.
Marriott International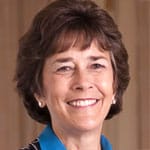 Carolyn Handlon
Executive vice president and global treasurer
Handlon's leadership in arranging third-party real estate financing for owners of Marriott Hotels contributed to a five-fold increase in hotel rooms.
Marsh & McLennan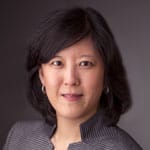 Helen Shan
Vice president and treasurer
Shan is responsible for global treasury organization, including capital management, pensions, investments and cash management, at the Fortune 500 professional services firm.
MasterCard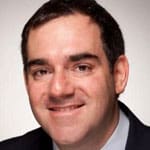 Juan Rajlin
Corporate treasurer
Rajlin's treasury team is integrated into MasterCard's core business operations, which processes more than $1 trillion annually in MasterCard transactions. Rajlin was previously assistant treasurer at General Motors.
Mayerhofer
Peter Schädelbauer
Commercial director
Schädelbauer's areas of expertize at the German engineering firm include foreign exchange and cash management, process optimization, special guarantee constructs and joint venture models.
Nordea Bank
Mikael Bjertrup
Head of transaction products
Bjertrup's role is to provide all of Nordea's 600,000 corporate customers with cash management services covering accounts, transactions and payments services, liquidity management and advanced online tools.
OCTAL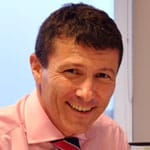 Gary Slawther
Corporate treasurer
Slawther has spent most of his career working for companies undergoing major financial restructuring. Now at Oman's OCTAL Petrochemicals, the largest PET (polyethylene terephthalate) resin manufacturer in the Middle East, his job is ensuring that financing is in place to meet its ambitious growth plans.
Petrobras
Gustavo Tardin Barbosa
Global head of corporate finance
Barbosa has held various managerial positions at Petrobras, the largest Brazilian corporation by assets, including global head of financial planning and risk management, controller of Petrobras International and CFO of Petrobras America and Petrobras UK.
Royal Bank of Scotland
Steve Everett
Head of global cash management
Everett is responsible for developing and promoting innovative cash management solutions for the UK-based bank. Previously, he delivered the bank's overall liquidity and FX proposition.
RTL Group
François Masquelier
Senior vice president of treasury and corporate finance
Masquelier has been with the Luxembourg media and entertainment company since 1997. He is also president of the Association of Corporate Treasurers of Luxembourg.
Santander
Carlos Rodriguez de Robles
Head of global transaction banking, executive committee member, SGBM
Rodriguez de Robles determines the strategic direction and drives the business execution for the Spanish bank's global trade finance, supply chain finance, custody and cash management businesses.
SAP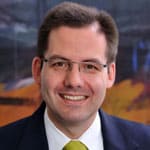 Matthias Heiden
Head of global treasury
Heiden's treasury team has contributed to SAP's external growth, including the acquisitions of Ariba and SuccessFactors.
Scotiabank
Alberta Cefis
EVP & head, global transaction banking
Cefis defines GTB's vision, strategy and key priorities, and led the rollout of the bank's Global Cash Management Solution.
SEB
Paula da Silva
Deputy head of transaction banking and head of working capital management
Da Silva has end-to-end responsibility for sales management and client services, product delivery, and electronic customer channels.
Société Générale
Martine Sodaify
Head of international cash management offer and promotion
Sodaify began her career at the French bank as a senior product manager in charge of cash management. She is heavily involved in implementing SEPA.
Standard Chartered
Ashutosh Kumar
Managing director and global head for corporate cash and trade
Kumar was instrumental in delivering the world's first synthetic securitization of trade finance loans for the bank. He is also chair of the Global Trade Industry Council at BAFT-IFSA, an industry association for finance and trade professionals.
SWIFT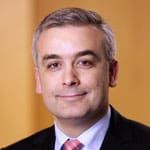 André Casterman
Head of corporate and supply chain markets
Casterman heads strategy and business development in the corporate and trade markets for the global bank messaging network.
Tiffany & Co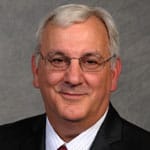 Mike Connolly
Vice president, treasurer
Connolly is responsible for treasury, financial and operational risk management, tax, credit/ collections, payments fraud and business continuity at US high-end retailer Tiffany & Co. He is also a past chairman of the Association for Financial Professionals.
Time Warner Cable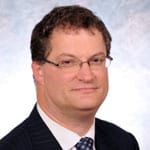 Matthew Siegel
Senior vice president and treasurer
Siegel is responsible for all of the Fortune 500 company's treasury functions, including banking relationships, capital markets, financial analysis, capital structure oversight, cash and investment management, and corporate services.
UniCredit Group
Markus Straußfeld
Head of international cash management sales
Straußfeld assumed his current role after the merger of Bayerische Hypo- und Vereinsbank and UniCredit in 2005. He is chairman of the IBOS Association, an international banking network.
Virgin Media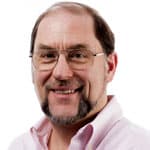 Rick Martin
Group director, treasury & investor relations
Martin became group treasurer in 2005 and head of investor relations in 2008. From 2008–2012, he oversaw UK-based Virgin Media's creation of a new capital structure that resulted in upgrades from all three ratings agencies. Interest expenses were also reduced. In June this year Virgin Media was acquired by US cable giant Liberty Global.
Wells Fargo
Laura Orcutt
SVP and group product manager
Orcutt is responsible for the development and profitability of the US bank's ACH, mobile depository and prepaid card products. Her work in minimizing ACH fraud earned the NACHA Quality Award.
Wolters Kluwer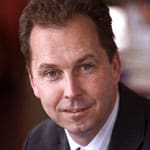 George Dessing
Vice president, corporate treasurer
Since joining Dutch information services firm Wolters Kluwer, Dessing has improved worldwide cash management systems, automated and standardized treasury processes, and established a financial risk management framework, which optimized the group's cash flow and working capital.
Xylem
Samir Patel
Vice president and treasurer
Patel has provided valuable operational expertise working for global multinationals (Kimberly Clark, GE) in the US and internationally. Upon completion of Xylem's spin-off from ITT in 2011, Patel was named treasurer of the Fortune 500 water technology firm.