NEWSMAKERS: UK
By Anita Hawser
The recent Libor scandal in British banking highlighted the power play that is going on behind the scenes as candidates vie for the governorship of the Bank of England when Mervyn King's second five-year term expires in June next year.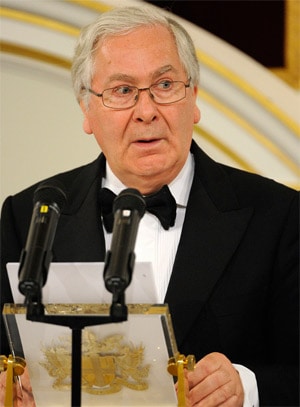 Mervyn King: Potential successors are lining up to fill his shoes
Photo Credits: REUTERS / PAUL HACKETT
King found himself embroiled in the Libor rate manipulation scandal when newspaper reports suggested that he had encouraged the board of Barclays to get rid of its CEO, Bob Diamond, following revelations that Barclays' traders manipulated Libor rates to the advantage the bank.
Deputy governor for financial stability Paul Tucker, who was a favorite to replace King, also came out of the affair in an unflattering light. As Diamond departed Barclays, he released an email that suggested the bank's execs had lowered Libor rates following a conversation with the deputy governor. Tucker later told MPs at a Treasury Select Committee that he had not given Barclays any instructions to lower its Libor rates. The report, however, has put a damper on Tucker's candidacy.
Financial Services Authority chairman lord Adair Turner, who is a member of the central bank's court of directors and of the interim Financial Policy Committee set up as part of the UK government's new regime for bank regulation, has also thrown his hat into the ring for the governorship.
Turner noted that, given the BoE's increased supervisory powers as part of the government's regulatory shake-up, there needs to be increased scrutiny of any future central bank governor. Following the Libor revelations, more political pressure is being brought to bear on the criteria that the next BoE governor will have to meet.
Given all the media speculation about who will be the next BoE governor, chancellor George Osborne weighed in on the debate-stating that a proper succession process will begin in the autumn. Whoever is the successful candidate will be expected not only to be an effective manager of monetary policy but also to have greater oversight and control of what is going on inside UK banks and the financial system as a whole.