Global Finance's First Annual List Of Who's Who In African Finance.

---
---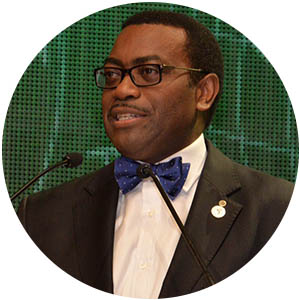 African Development Bank
Akinwumi Adesina
| President
Adesina assumed his position as eighth president of the African Development Bank in September 2015. Previously, he was Nigeria's minister of agriculture and rural development. Before that, he was vice president of policy and partnerships of the Alliance for a Green Revolution in Africa. He also served as associate director of food security at the Rockefeller Foundation.
---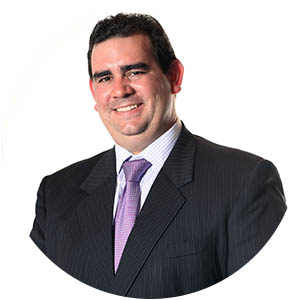 Atria Africa
Grant Flanagan
| Managing director and chief investment officer
Flanagan co-founded Atria Africa in 2012. The firm manages Africa-focused funds and arranges transactions for individuals and corporations from offices in Zimbabwe and Mauritius. Flanagan began his career with Fleming Asset Management Zimbabwe and oversaw the reemergence of a vibrant corporate bond market in Zimbabwe.
---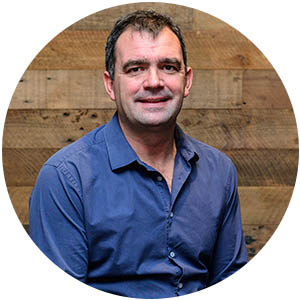 Attacq
Melt Hamman
| Financial director
Attacq is a South Africa–based investment firm focused on real estate projects. The company plans to develop Waterfall Business Estate in Johannesburg, including the Mall of Africa. Prior to joining Attacq in 2013, Hamman was chief risk officer at WesBank, a division of FirstRand Bank.
---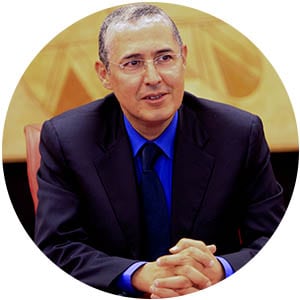 Attijariwafa Bank
Mohamed El Kettani
| Chairman and CEO
El Kettani was named chairman and CEO of Attijariwafa Bank, the leading bank in Morocco, in 2007. He oversaw its international expansion, which has given it a presence in 23 countries, including 13 in Africa. The bank has the largest branch network in Africa, with 3,331 branches.
---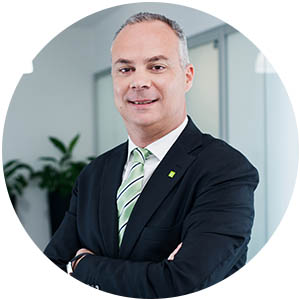 Banco Único
António Correia
| CEO
Correia has been CEO of Banco Único, one of Mozambique's fastest-growing banks, since 2010. Previously, he was vice president of the bank. Correia has nearly 20 years of experience in Mozambique's financial sector. In 2014, South Africa's Nedbank acquired a 37% stake in Banco Único.
---
Barclays Bank Mauritius
Ravin Dajee
| Managing director
Dajee has led Barclays Bank Mauritius since 2007. Previously, he served as a corporate director of Barclays, a general manager of the Central Electricity Board of Mauritius & the State Trading Corporation of Mauritius. Dajee chaired the Mauritius Bankers Association in 2010 and 2011. He has also chaired the National Lottery Charity Fund. Dajee graduated from the Said Business School at the University of Oxford and holds a master's in finance from the University of Leicester.
---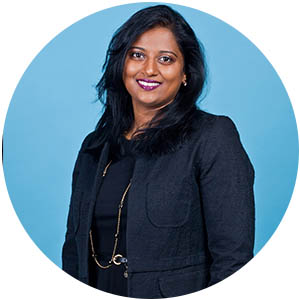 Barloworld Equipment
Anushuya Gounden
| Executive director, finance
Barloworld Equipment, based in Gauteng, South Africa, is the Caterpillar earthmoving equipment dealer in 11 countries in Southern Africa. Gounden joined Barloworld Equipment in March 2014. Previously, she was chief operating officer for East and Central Africa at professional services firm Deloitte, where she qualified as a chartered accountant.
---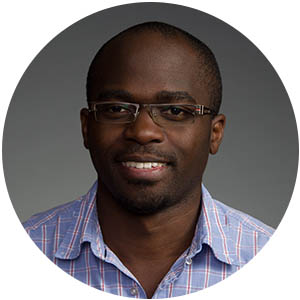 Beyonic
Luke Kyohere
| CEO
Kyohere is a Ugandan engineer and CEO of Beyonic, a Cloud-based platform that lets businesses in emerging markets use mobile networks for payments. He has led SaaS (software as a service) and mobile-technology expansion efforts for the Grameen Foundation in South America and Africa, a global nonprofit that helps the world's poorest people. Kyohere has a master's degree in technology commercialization from the McCombs School of Business at the University of Texas in Austin.
---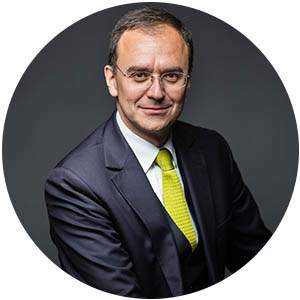 BMCI BNP Paribas
Laurent Dupuch
| Chairman and CEO
Dupuch was named chairman and CEO of BMCI BNP Paribas, based in Morocco, in 2013. Prior to that appointment, he was chief executive officer of BNP Paribas El Djazair in Algeria. Dupuch began his career at Bank BNP Lippo Indonesia in 1993. While there, he initiated export and project financing deals. He also has served in BNP Paribas' international retail banking division as head of Near and Middle East. He later served as head of Eastern Europe for the bank.
---
---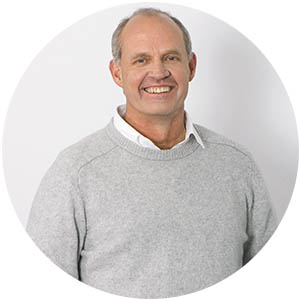 Capitec Bank
Gerrie Fourie
| CEO
Fourie was chief operating officer at Stellenbosch, South Africa–based Capitec Bank for 13 years before becoming CEO in January 2014. Prior to that, he had a decade of management experience at Stellenbosch Farmers Winery. Capitec, a fast-growing retail bank, offers affordable banking using the latest technology.
---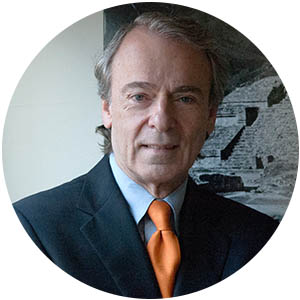 Citi
Kevin Murray
| Managing director for West and Central Africa
Murray has been key in the recent bond issuance across West and Central Africa. Beyond being Citi's managing director for the region, he's the bank's country officer for Côte d'Ivoire, which issued a $1 billion eurobond this year. Murray oversees Citi's banking operations in Cameroon, Gabon, DR Congo and Senegal.
---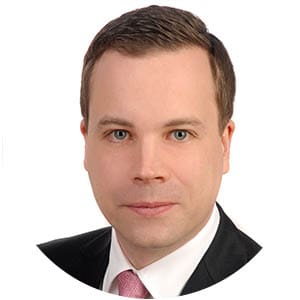 Commerzbank
Florian Witt
| Regional head, Africa
Before taking his current position in January 2014, Witt was managing director of Commerzbank's representative office in Lagos, Nigeria. He also established a regional office for the German bank in Addis Ababa, Ethiopia, and managed Commerzbank's expansion in Northern Africa, as well as in Angola and Côte d'Ivoire.
---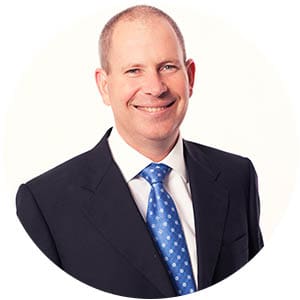 Deutsche Bank
Peter Wharton-Hood
| CEO, South Africa
Wharton-Hood is CEO and chief country officer of Deutsche Bank in South Africa. He is responsible for developing the bank's sub-Saharan franchise. Wharton-Hood spent 16 years with Standard Bank in a wide range of executive positions, ultimately as group deputy CEO and group chief operating officer.
---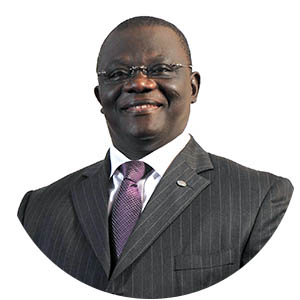 Ecobank
Albert Essien
| Outgoing CEO
Essien became CEO of Ecobank in March 2014, after serving as deputy group CEO and group executive director for Ecobank's corporate and investment bank. Essien's tenure at the pan-African bank came to an end in September. Ade Ayeyemi, ex-head of Citi's sub-Saharan Africa unit, was named to take his place.
---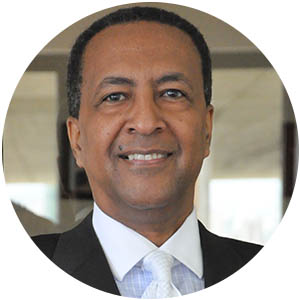 EY Ethiopia
Zemedeneh Negatu
| Managing partner and head of transaction advisory
Negatu has successfully closed numerous M&A deals across the continent and in the US and Latin America for EY, the former Ernst & Young. He advised on the Ethiopian government's sale in 2012 of Meta Abo Brewery to Diageo of the UK.
---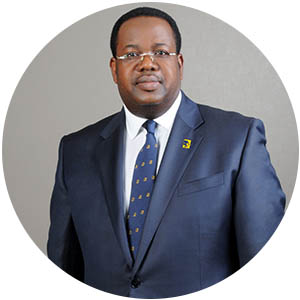 First Bank of Nigeria
Stephen Olabisi Onasanya
| Group managing director and CEO
First Bank of Nigeria is the country's largest bank by assets. Onasanya was named to his current position in 2009, succeeding Sanusi Lamido Sanusi, who left to become governor of the Central Bank of Nigeria. Onasanya, a chartered accountant, was previously executive director of banking operations and services at FirstBank, which he joined in 1994. He has announced his intention to retire by the end of 2015.
---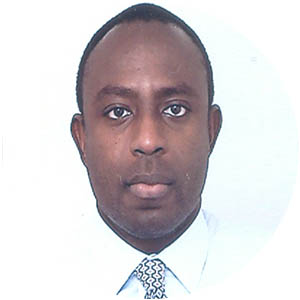 IC Securities (Ghana)
David Awuah-Darko
| Chairman and CEO
Prior to founding IC Securities, Awuah-Darko began his career at Lehman Brothers International (Europe) in London, where he was a European equities trader. Accra-based IC Securities assists sovereign, institutional and corporate clients in accessing local and global capital markets. Awuah-Darko manages strategic initiatives and business development for the wider IC Securities group.
---
---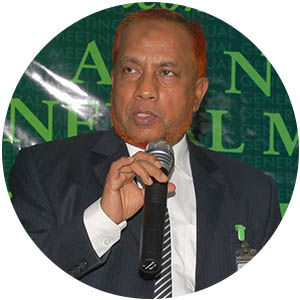 Jaiz Bank
Muhammad Nurul Islam
| Managing director and CEO
Islam has more than 30 years of experience in Islamic banking. He joined Jaiz Bank, the first non-interest bank in Nigeria, in 2013. Under his leadership, Jaiz Bank has grown from 10 to 18 branches and plans to expand nationwide. Previously, Islam was deputy managing director of Islami Bank Bangladesh. He holds an MBA from the Institute of Business Administration.
---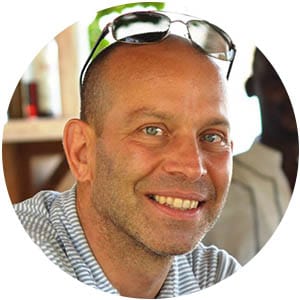 Kestrel Capital (East Africa)
Andre DeSimone
| Executive director and CEO
DeSimone has twice been CEO of Kestrel Capital, an investment bank based in Kenya. He was CEO from 1995 to 1997, after working for Blackstone Group in New York as vice president in acquisitions and restructuring. In 1997, he became a portfolio manager at Zurich Scudder Investments in New York. He also worked for Kenol/Kobil Petroleum before returning to Kestrel Capital as executive director and CEO.
---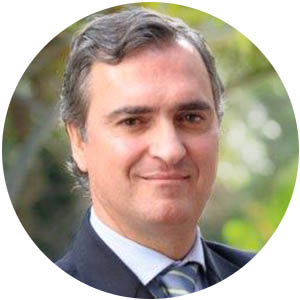 Millennium bim (Mozambique)
José Reino da Costa
| Vice chairman and CEO
Da Costa assumed his current position in May 2015 after having served as senior managing director of investment banking at Millennium bcp in Portugal. Before that, he was CEO of Millennium Bank Romania. Da Costa also served four years as CEO of Banco Millennium Angola. He was CEO of Macau Insurance from 2002 to 2006, and senior manager of insurance projects at Millennium bcp in Portugal from 1999 to 2001.
---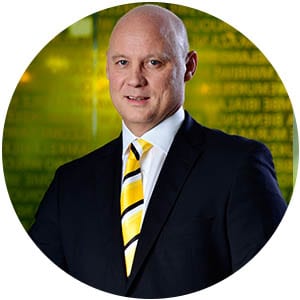 MTN
Brett Goschen
| Group CFO
Goschen was named to his current position in 2013. He has been with South Africa–based MTN, a multinational telecom services provider with operations across the Middle East and Africa, for more than a decade. Goschen previously was CEO for MTN Nigeria and MTN Ghana, as well as CFO for MTN Nigeria.
---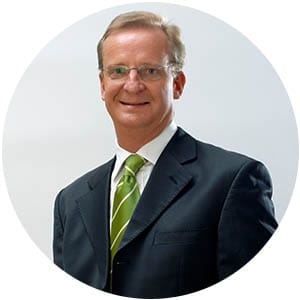 Nedbank
Mike Brown
| Group CEO
Brown became CEO of South Africa–based Nedbank and Nedbank Group in 2010. Previously, he was CFO of both. Before that, he headed property finance at Nedbank. Earlier, Brown was executive director of BoE, the former Board of Executors bank, which was taken over by Nedbank in 2002.
---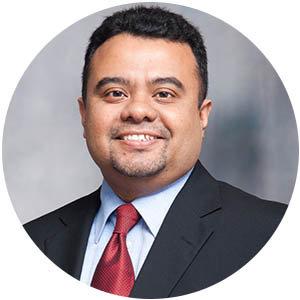 NIC Bank
John Gachora
| Group managing director
Gachora joined Kenya-based NIC Bank in 2013. He was formerly managing director and head of corporate and investment banking at Barclays Africa. Before that, Gachora held several executive positions at Absa Bank in South Africa. He also worked at Bank of America and Credit Suisse First Boston in the US.
---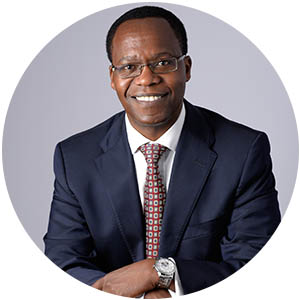 Nestlé Nigeria
Syed Saiful Islam
| Head of finance and control
Islam joined Nestlé Nigeria in 2014, after serving as country controller for Nestlé in Sri Lanka. He began his career at Ericsson in Bangladesh and worked for Citi for a brief period. Islam joined Nestlé Bangladesh in 1999 as financial accounting manager. In 2000, he moved to Nestlé India, where he worked for six years.
---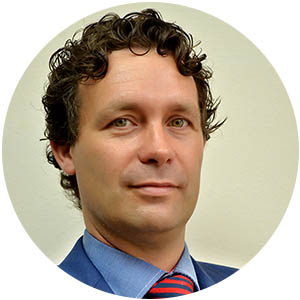 Nigerian Breweries
Mark Rutten
| Finance director
Rutten has been finance director of Nigerian Breweries since 2014. He oversaw its merger with Consolidated Breweries. Previously, he was finance director of Heineken's Bralima breweries in Kinshasa, DRC Congo. Prior to that, Rutten was finance manager of France Boissons, the distribution division of Heineken France.
---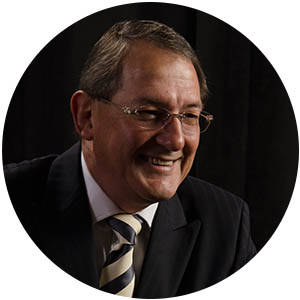 Remgro
Leon Crouse
| CFO
Remgro, an investment holding company based in South Africa, has more than 30 companies in its diversified portfolio. Crouse joined the company in 2008, following a 15-year career at Vodacom, where he served as general manager (finance) and CFO. Crouse is a chartered accountant.
---
---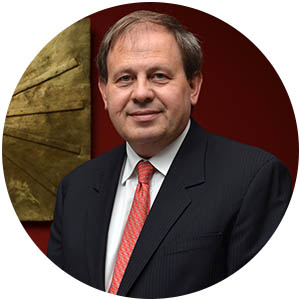 Societe Generale de Banques de Côte d'Ivoire
Hubert de Saint Jean
| Managing director
De Saint Jean has been managing director of this Ivory Coast bank since 2013. During his career, he has acquired 10 banks in Central and Eastern Europe and in Africa on behalf of Societe Generale. He began his banking career in France at retail branches in Avignon and Nice. He has held several positions in Societe Generale's subsidiaries in Eastern Europe.
---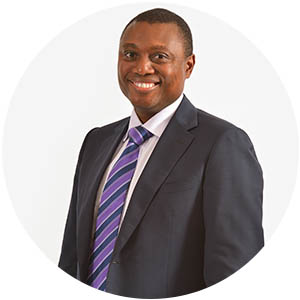 Standard Bank
Sim Tshabalala
| Joint CEO
Tshabalala is joint CEO of Standard Bank Group and CEO of Standard Bank South Africa. He joined the project finance division of Standard Corporate and Merchant Bank in 2000, and became managing director of Stanbic Africa in 2001. In 2006, he was named chief executive of personal and business banking, South Africa. He holds a master of law degree from the University of Notre Dame in the US.
---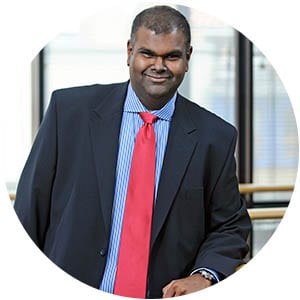 Stanlib
Seelan Gobalsamy
| CEO and chairman
Stanlib, a subsidiary of Liberty Holdings, is a pan-African investment company based in South Africa, with a presence in 10 African countries, and about $56 billion in assets under management. Gobalsamy was named CEO in March 2014. Previously, he was chief executive of Liberty's corporate business. Before that, he held senior roles at Old Mutual corporate, including financial director.
---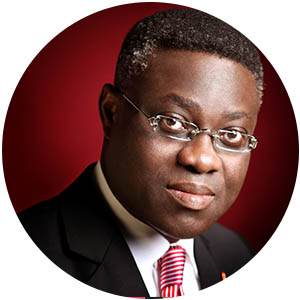 United Bank for Africa
Phillips Oduoza
| Group managing director and CEO
Nigeria-based UBA has operations in 19 African countries, as well as New York, London and Paris. The bank is a leading provider of e-banking solutions across Africa. Oduoza assumed his current position in 2010. He previously was deputy managing director of UBA Nigeria South. He also served as executive director of retail financial services at UBA.
---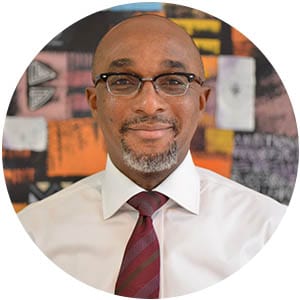 Vetiva Capital Management
Chuka Eseka
| Managing director and CEO
Chuka Eseka co-founded Vetiva Capital Management, a Nigeria-based investment bank, in 2003. Previously, he was executive director and chief operations officer at BGL, an investment bank in Lagos. Eseka is chairman of the Nigerian Capital Markets Committee's fixed-income subcommittee. He also served on a committee that advised the president of Nigeria on a new pension system for the country.