Central American banks displayed large profits despite a difficult economic year.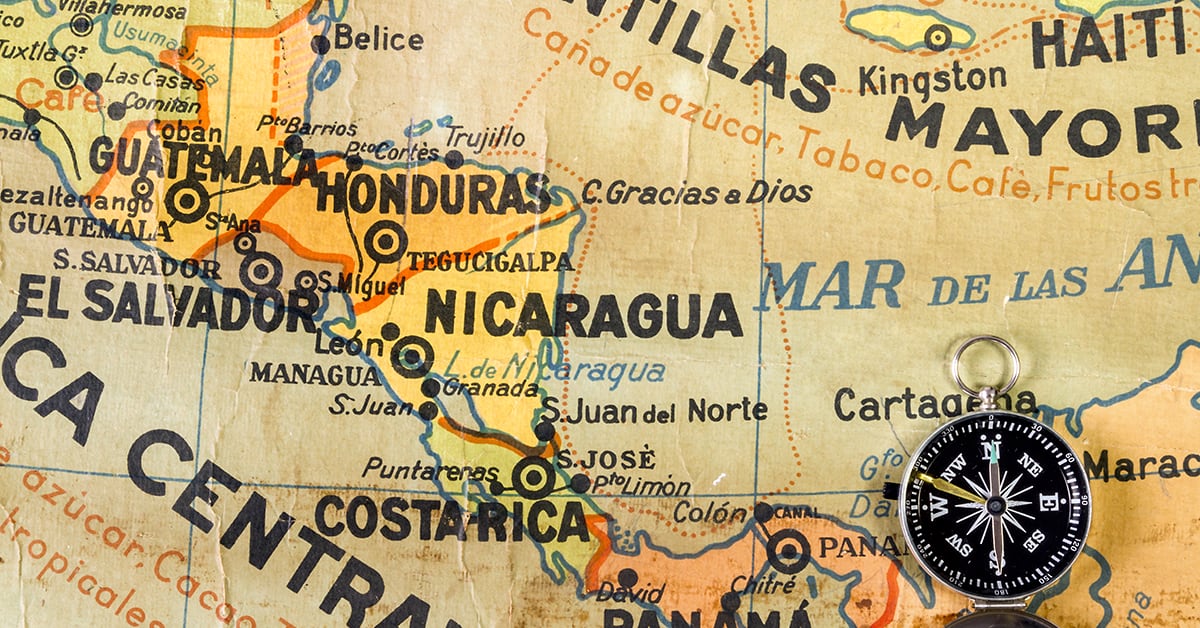 The economies of Central America largely benefited from higher export profitability and the easing of global supply chains to post above-average GDP growth in 2022. Pulled by hefty 10% growth in Panama and 11.4% growth in Belize, the region built upon a positive 2021 and deepened its post-pandemic recovery.
Central American banks took advantage of the positive trend to further boost loan portfolios and improve operating margins, posting a second consecutive year of robust profitability. Financial inclusion was also a big topic for the region last year, with banks cashing in on resilient remittances—despite the challenging year for developed economies—and on an improving labor market.
Against this backdrop, BAC Credomatic combined its award-winning performance in 2021 with an eye for spotting new opportunities, and took home our award for the best bank in Central America for the second consecutive year.
The bank's loan portfolio posted an impressive 28% jump for the year, with 61% of the total amount from transfers with funds from the Development Banking System.
With an improved balance sheet, the bank was able to make significant investments in supporting the region's micro, small and midsize enterprises, resulting in 82,000 companies benefiting from BAC in 2022, a 33% increase from the previous year.
BAC's efforts toward sustainable finance are notable, as the bank joined the Partnership for Carbon Accounting Financials in March 2022. The bank committed to decarbonizing its loan and investment portfolio by measuring and reporting the associated greenhouse gas emissions.
With undisputed market leadership, BAC Credomatic also takes our award as the best bank in Costa Rica for the fifth year.
In the high-flying Panamanian economy of 2022, Mercantil Banco took our award for combining sound financial management with the strategic acquisition of Capital Bank and its subsidiaries, further expanding the bank's operations in the region. With that, the bank saw its total assets jump by 17% in the first nine months of the year, further cementing its leadership in the Panamanian market.
Heritage Bank took our award as 2022's best bank in Belize on the back of a thriving economy, using the year's tailwinds to finance real estate projects and expand its physical presence across the country, resulting in significant profitability growth.
Banco Ficohsa thrived in the tougher Honduran market by pumping its ratio of operating expenses to gross income up to 59.2% for the year, opening balance-sheet space for selected growth endeavors mainly to boost financial inclusion in the country. In addition, the bank opened a new service-point scheme, Caja Ficohsa, which offers customers a network of alternative service points located strategically through commercial allies, thus providing greater accessibility and convenience for carrying out banking transactions.
In Nicaragua, Banco Lafise takes our award for combining top-tier risk management with continued investments in clientele growth via financial inclusion.
On the back of lower-than-average interest rates in the country, the bank reported a nonperforming loan ratio of 2.1%, the lowest since October 2018. Those numbers helped the bank's total income increase by 11%, primarily due to fees, representing 55% of the income. This was thanks to foreign exchange transactions, cross-bank and cross-country transfers, as well as resilient remittances. Overall profitability was also boosted by a solid 10% rise in deposits and an 85.2% renewal rate.
A well-managed loan portfolio was also the secret behind Banco Cuscatlan's award-winning performance in El Salvador for the fifth year in a row. On the back of an expanding economy, the bank combined a low nonperforming loan ratio of 3.2% with a 10% portfolio expansion, boosting margins for the year.
The bank also invested in financial inclusion through digitalization, launching a new banking app that combines checking, credit and more into one integrated account, offering customers a seamless and convenient banking experience.
In Guatemala, Banco Industrial reaped the fruits of its continued investment in digitalization to post impressive growth for the year. As a result, the bank's total assets saw an 8.6% increase from the previous year.
Additionally, Banco Industrial introduced a mobile banking tool in June 2022 that allows clients to request credit cards and start using them without having a physical card, boosting usage of its digital channels.