Brian Johnson recently stepped down as CFO of MoneyGram, a Dallas-based cash transferring company that operates in 200-plus countries and territories. He met with Global Finance shortly before resigning. The following remarks are edited for length.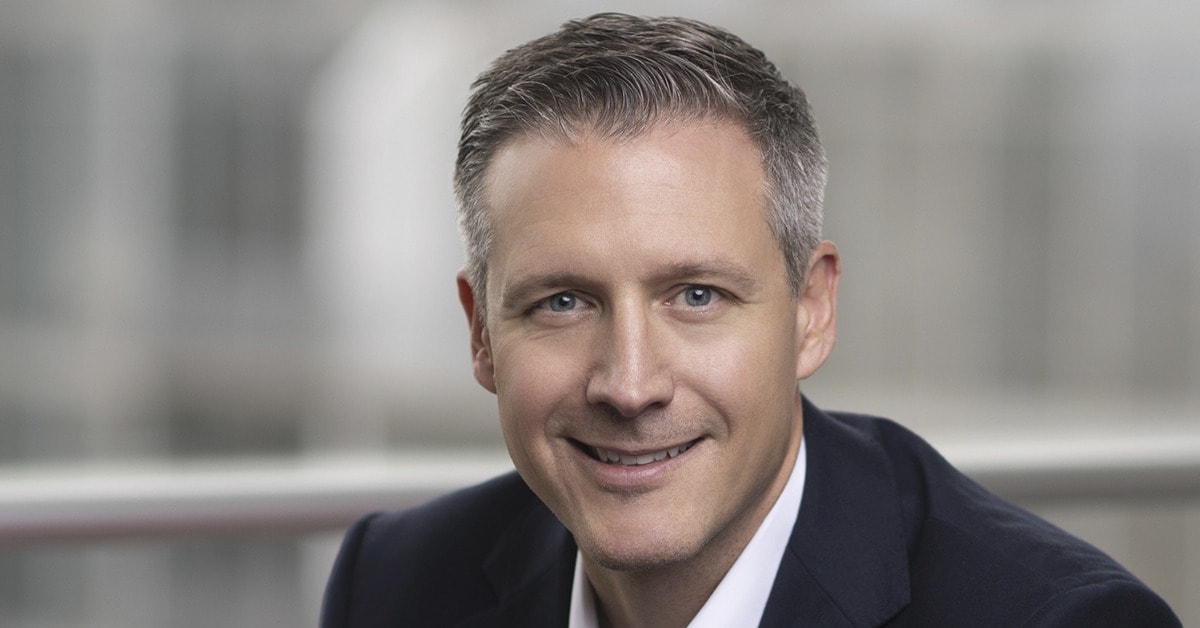 Global Finance: Any major takeaways since accepting the CFO position last September?
Brian Johnson: I've been with MoneyGram for five years this past July. So, not new to the company, but new to the role. We've been in the process of going private with Madison Dearborn Partners. We just closed the deal in June after 16 months. Working on that [$1.8 billion] transaction has taken a lot of my focus. But we're excited about getting that to close and driving that value for our shareholders.
GF: Pitney Bowes innovated the fax machine, but it had to embrace change. In this age of cryptocurrency and digital money, how has MoneyGram evolved?
Johnson: I give CEO Alex Holmes a lot of credit for changing the trajectory. When he came in back in 2016, he knew we needed to make this digital transformation—like migrating our systems to the cloud. Ten years ago, most of our customers walked into physical locations, put cash on the counter, and we were helping them get money home to their loved ones, friends and family in places like Mexico and India. Fast forward to today, that's still a core part of what we do. But we have a great direct-to-consumer business.
GF: How so?
Johnson: Our MoneyGram online platform does over $200 million in revenue [total revenue is $1.3 billion with $220 million in adjusted Ebitda]. The retention rate of those consumers is much higher. In March, over 50% of our transactions were digitally enabled from a send or receive perspective. That goes to show how much we've changed over the years. And through our MoneyGram app, we launched a crypto option where consumers—through a third party that we've partnered with—can access or purchase cryptocurrencies. So, we are dabbling in that space. A core part of our thesis is to always be on that cutting edge.
GF: Alicia Mondolo, CFO of Tenaris, told us how managing strict regulatory requirements in different countries is a "heavy burden." Do you identify with that?
Johnson: There is some truth to that. We look at it as a competitive advantage. It's difficult to get into many of these countries in a licensed capacity. It takes time to develop the banking relationships, and when you have global scale like we do, we look at it as kind of a moat around the business. To scale to 200-plus countries and territories, you need a lot of working capital. Being able to build out all the infrastructure to manage not only the regulatory requirements but the working-capital needs associated with the business, we see it as a positive, not a negative.
GF: What lessons have you learned as CFO?
Johnson: The same ones that I think make anyone successful in whatever role they're pursuing. I pride myself on being intellectually curious. I'm constantly making sure that we're making the right tactical decision. Work ethic is always critical. Having a willingness to put in the extra time and energy, whether it's trying to understand the business or making sure that we can make the most informed decision. When you're in a global company—we've got roughly 2,200 employees—being that team player is a key part of success. Sometimes people tend to get siloed. At MoneyGram, we've done a nice job of working across the company and pride ourselves on working collaboratively in a collegial manner.
GF: What keeps you up at night?
Johnson: The economy is always a concern. But our consumer base is resilient. If you look at the World Bank data in April 2020, the remittance market was expected to decline 20%. Ultimately, in the back half of that year, we were growing again on a year-over-year basis. Economic recessions are always a concern. An inflationary environment takes disposable income out of consumers' pockets. We've seen that the need at home is often greater than the need from a send perspective. It weighs on our consumers. So, that's a factor to consider. Also, the fear of the unknown. We can plan for economic recessions, but it's the [sudden] regulatory change that you maybe didn't account for. You're constantly trying to stay one step ahead of whatever those concerns might be.