THE AMERICAS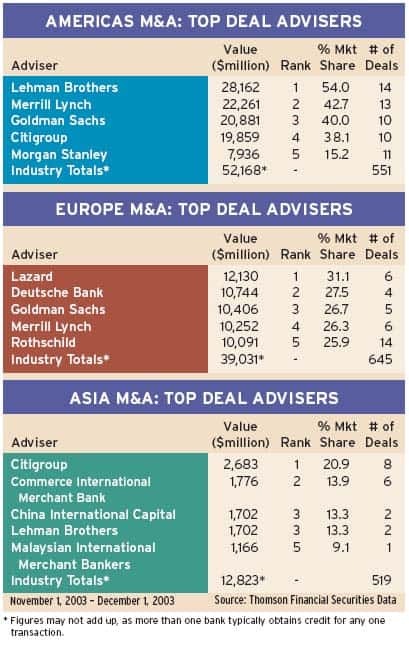 St. Paul Companies and Travelers Property Casualty definitively agreed to merge in a $16.1 billion stock-swap transaction that will create the secondbiggest commercial insurer in the US after American International Group.
The combined company, which will be known as St. Paul Travelers Companies, is expected to have total assets of $107 billion. It will remain a Minnesota company, based in St.Paul.
Jay S. Fishman, chairman and CEO of St. Paul Companies, will serve as CEO of the new company. He came to St. Paul from Hartford, Connecticut-based Travelers in 2001.
Robert I. Lipp, chairman and CEO of Travelers, which was spun off from Citigroup in 2002, will be executive chairman of St. Paul Travelers until January 1, 2006, when Fishman is expected to become chairman as well as CEO.
At a time of industry consolidation,we are putting together two outstanding companies with excellent brands and reputations, and similar operating discipline and underwriting skills, to create a significantly larger and more diversified enterprise with a greater ability to assume and manage risk,Fishman says.
We are absolutely convinced we are far better together than we ever would be alone, he says.
According to Lipp, the transaction brings together two companies with similar performancebased cultures and complementary product offers and geographic reach.
The companies said they are committed to maintaining a strong presence in both St. Paul and Hartford, which once was known as the insurance capital of the world.
The specialty-lines business of the new company will be centered in St. Paul, while the commercial and personal lines businesses will be operated out of Hartford.

EUROPE Canary Wharf Accepts Overture

Canary Wharf, which built the tallest office tower in London on former docklands on the Thames River, accepted an improved bid from an investor group led by New York-based Morgan Stanley.
The independent directors of Canary Wharf supported the Morgan Stanley offer instead of a competing bid from Canadian property developer Brascan, ending a six-month battle for control of the company.
Morgan Stanley and its partners, including Simon Glick, a private New York investor who made his fortune in the diamond industry, sweetened their bid in hopes that Londons financial industry will rebound from a slump in the investment banking business. Morgan Stanley is a Canary Wharf tenant, as well as its former financial adviser.The investment bank manages $27 billion of property through its real estate funds.

ASIA China Unicom Buys New World

China Unicom agreed to acquire fellow telecom services provider Unicom New World (BVI) from its immediate controlling shareholder, China Unicom (BVI).
The target company holds mobile telecom businesses of China United Telecommunications in six Chinese provinces and Inner Mongolia, as well as in Ningxia Hui and Xizang autonomous regions in China. The total purchase price of $1.37 billion includes the assumption of $980 million in liabilities.
China Unicom will use its existing cash resources to finance the acquisition.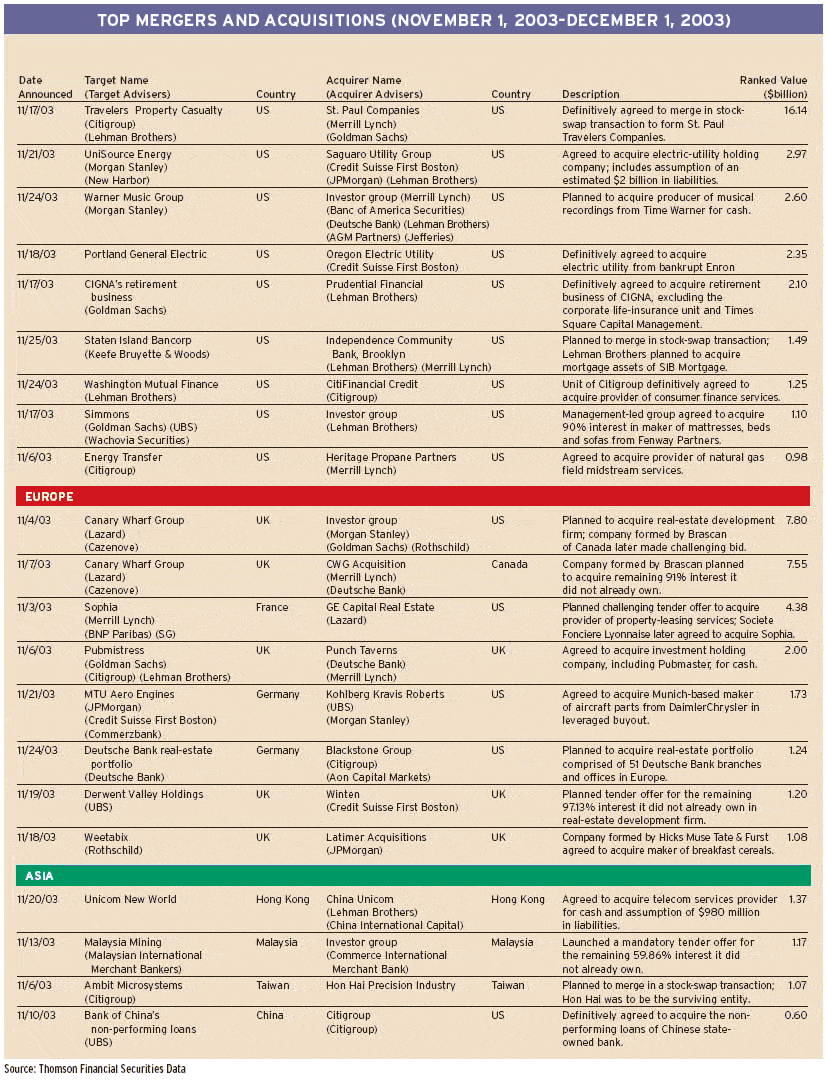 Gordon Platt