Playing to its youthful strengths, the Middle East has enormous high-tech potential but still has room to grow.

---
---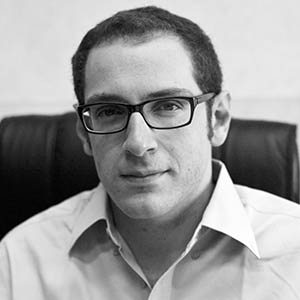 The acquisition of Kuwaiti food takeaway platform Talabat by German ecommerce group Rocket Internet for $170 million in February 2015 capped a 12-month period that saw increased interest in the acquisitions of Middle Eastern digital companies, including acquisitions by Japanese and French companies of popular local start-ups.
Omar Christidis, founder and CEO of ArabNet, an events and media company focused on the Arab digital industry, believes that as the Middle East becomes a bigger and more interesting market for global giants on the hunt for new growth opportunities, they are being faced with a build-or-buy situation. "For Middle Eastern entrepreneurs able to capture the market here, this presents a very attractive buy opportunity for such global businesses."
Across the Middle East there are a tremendous number of start-ups, and Christidis says the character of each city is reflected in the start-ups focused there. "You find younger, more creative entrepreneurs in Lebanon—people focused on music, design and fashion. In Egypt you'll find hardcore technology entrepreneurs—there's a really strong development center in Egypt with a lot of talented developers. In Dubai we are seeing the oldest entrepreneurs, on average—the guys who have left industry to start companies. These are some of the most promising entrepreneurs, as they have industry experience, they have credibility in the market, they understand how business is done, and they have a network of people who they can immediately leverage."
Because it is the largest market in the region, things happen on a more localized level in Saudi Arabia, and Christidis says it is the market that everyone is trying to tackle. He highlights successful multichannel network/online video space companies, such as UTURN and Telfaz11, for developing a niche inside of Saudi Arabia, which suffered from a lack of available, relevant, locally produced content. Other successful companies include Anghami—the leading streaming music service in the Middle East; Sawerly, a Saudi Arabian market place for photographers; and Dubai's Mini Exchange—for parents to sell their children's outgrown clothes.
FUNDING THE FUTURE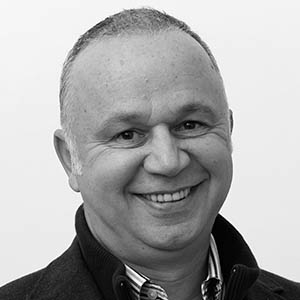 Ahmed El Alfi, the founder of Sawari Ventures in Egypt, says that the region's VC and tech funding at all stages is still substantially below that of Western markets. "It's exponentially improved over the past few years, however it is still very difficult. But it was almost nonexistent five years ago and there were only one or two VC funds in the region seven or eight years ago."
El Alfi would like to see private, public and development institutions all play a part in improving the region's high-tech ecosystem. "The private sector should definitely take the lead because innovation doesn't happen without taking risks and the private sector is the best one suited to evaluate and take risks," he says. "Governments must participate and support by giving a proper regulatory framework and in some cases some of the seed money, as has happened in some other countries. Finally, financial institutions that are focused on development should do the same [through] investment funds."
Governments actively promoting startups include Jordan, where the high-tech sector has grown from $560 million in 2000, to a $2.2 billion industry today. Jordan's capital, Amman, is home to more than 600 tech companies, some 300 of which are start-ups. Kuwait, meanwhile, has invested $7 billion to support an SME input system called the Kuwait National Fund for SMEs Development, while in Lebanon, a central bank initiative, Circular 331, has dedicated $400 million to invest in domestic start-ups. Lebanon will also benefit from a World Bank initiative to create a mobile innovation hub.
In the United Arab Emirates, sheikh Mohammed bin Rashid Al Maktoum has said that 2015 is the year of innovation, so people in Dubai are investing aggressively. Dubai Internet City, an information technology park opened in 2000 to attract technology companies to the region, now hosts the regional offices of Microsoft, IBM, Oracle and other high-tech companies. Similarly, Dubai created Academic City to both spur intellectual activity and offer technology education, while Healthcare City aims to bring advanced medical services to the area.
Driven by private-sector growth, Dubai has built a truly international hub. "The ecosystem in Dubai has developed more rapidly than anywhere in the Middle East in the last 18 months. They really moved quickly, and the number of entrepreneurs, funds, people investing, co-working spaces and crowdfunding have helped make Dubai a lot more dynamic. And this will continue to grow as investment is increased."
Dubai has emerged as the preferred headquarters location for businesses in the Middle East, and Dubai benefits accordingly: "Even start-ups not based in Dubai open up a front office there to be able to at least sell to the brands, agencies and multinationals that are all based there. The region's media advertising budgets are dictated out of Dubai," explains Christidis.
DIGITAL NATIVES
El Alfi warns against lumping the Middle East together as each county has its own challenges. "Social unrest in Iraq, Syria and Libya means their markets are non-existent, although they could be [revived]. In Egypt the challenges are regulatory headaches, funding, hiring middle management and hiring nontechnical people."
What they all share is the potential to tap into the area's vast youthful, digital savvy population. While the focus on the high-tech sector forms part of a broader solution to the two critical problems in the region—youth unemployment and diversification away from the oil industry—the region's youthful population is also what makes it an exciting proposition for local and international high-tech investors. The Middle East and North Africa (MENA) is a market of 350 million people, more than 70% of whom are age 30 or under, and they are all digital natives—meaning they grew up using digital technologies from an early age.
Christidis says a problem for younger entrepreneurs across the Middle East is lack of access to clients and decision-makers in a region where business is driven by relationships and decision-making is very centralized. The result has been a gap in early stage funding. Sourcing talent is also problematic. "As an industry we are growing faster than experienced talent can keep up, so the demand for middle and senior management with real digital expertise is a bottleneck for growth of the sector."
Regulatory issues are another problem, despite government strides to encourage the high-tech industry. Lebanon, for example, lacks a framework for stock options—which are a key tool for attracting and retaining talent, particularly in firms at early stages of development. In addition, the regulatory framework does not support certain developing digital industries, and bankruptcy laws are unfavorable to entrepreneurs.
This has not deterred Middle Eastern tech entrepreneurs. Many are being globally recognized for their innovative work. Egyptian electronics start-up Integreight, Moroccan smart-keychain start-up iMote, and two Lebanese start-ups—Instabeat, with its smart swimming goggles and an automated guitar tuner by Roadie Tuner—have all recently won innovation awards.