Upheaval among the football club's owners, and angry fans, puts a $6 billion-plus deal at stake.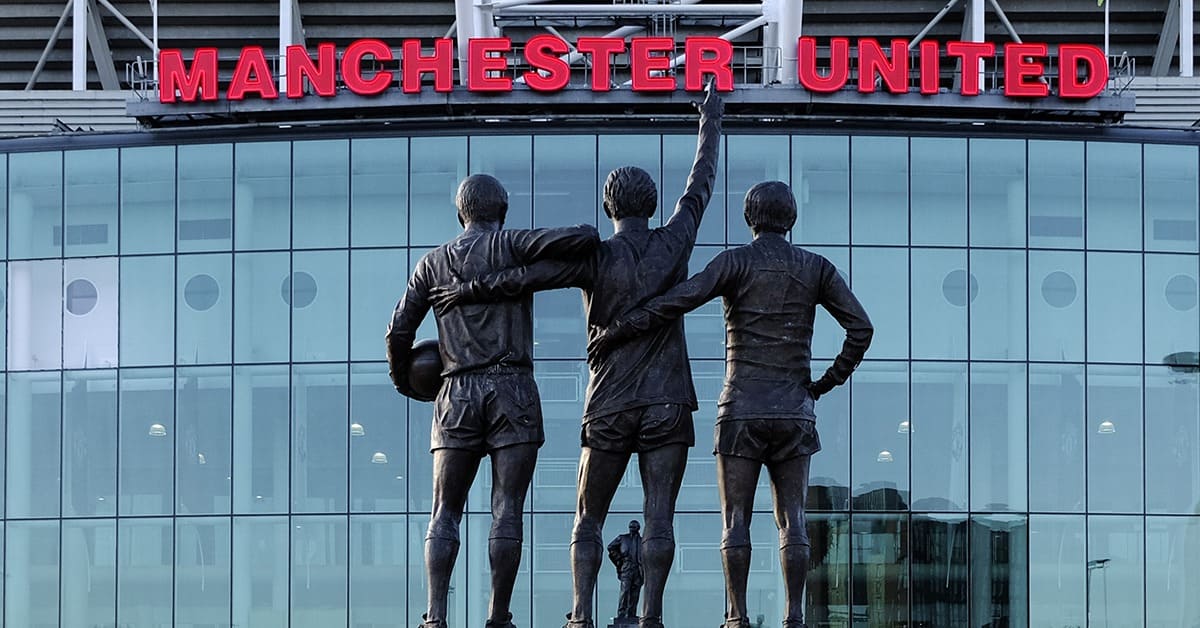 Manchester United PLC was about to get sold to Sheikh Jassim bin Hamad Al Thani of Qatar, who made a final bid earlier this month. However, internal disputes among Manchester's owners—the Glazer business family—are stalling the sale.
What's the issue? "It's getting the kids to agree," an M&A advisor close to talks tells Global Finance. "Not all five want to do the deal." Those five individuals include Avram Glazer, Kevin Glazer, Bryan Glazer, Joel Glazer and Edward Glazer.
The Glazers—which bought the football club in 2005—have been shopping the team around since November 2022 under the guidance of Raine Group, the same merchant bank that advised April's $21-billion transaction between Endeavor, UFC and World Wrestling Entertainment.
But the Manchester sale process "is just in shambles," the source added, citing tension over the price and whether to sell to Qatar at all.
Raine Group did not return a request for comment.
The Manchester United price tag is expected to be around £6 billion or higher. That would mean the team is valued at 7x-8x sales, according to analysts at BlackBull Research, who compared it to Formula One, which sold to Liberty Media in 2017 for $4.4 billion.
While the Glazer family squabbles, Qatar's sovereign wealth fund is keeping busy inking other sports deals. Just this month, it acquired a 5% stake in the parent company of the NBA's Washington Wizards, NHL's Washington Capitals and WNBA's Washington Mystics as part of a $4.05 billion deal.
Qatar seems to be taking a page out of the playbook of Saudia Arabia Public Investment Fund (PIF). With significant financial resources from oil funds, Saudi Arabia PIF has already made its mark in sports such as Formula 1, Aston Martin, football (the takeover of Newcastle United in 2021), golf and tennis, with the ATP Tour—a tennis tournament organized by the Association of Tennis Professionals—reportedly a target.
"Sovereign wealth investment into sport has raised the bar so high that these types of investments going forward may increasingly be par for the course if teams are to remain competitive," Kristian Ulrichsen, a Middle East fellow at the Baker Institute, said.
As for Manchester, it remains to be seen whether Sheikh Jassim's firm, Nine Two UK Holdings Ltd, will shell out more funds to unite the Glazer family.
Whether Qatar can win over fans is another issue. Manchester's fanbase—among the most passionate in the sport—have been protesting both the owners and the likely buyers.
In 2022, the interest group Manchester United Supporters' Trust penned a scathing open letter to the Glazer family: "The last 17 years has been characterised by debt and decline—on-the-field and off it. The vast majority of United fans will agree with the conclusion you appear to have also reached—it's time for change."
But Sheikh Jassim may not be the change they want. The Qatari bid comes on the heels of a controversial World Cup, an event that took place in Qatar and was praised by FIFA but boycotted by fans due to the nation's treatment of migrant workers and human rights violations.
A deal with Jassim, chair of the sovereign-backed Qatar Islamic Bank, would also mark yet another football club loss for billionaire Jim Ratcliffe, whose London-based Ineos Group is also believed to have been actively bidding for Manchester United.
Ratcliffe was unsuccessful in acquiring Chelsea F.C. last year.
Ratcliffe, 69, is currently ranked among the top 30 wealthiest people in the UK. He is also the owner of French club Nice, which he would have had to sell if he won Manchester United, as well as FC Lausanne-Sport in Switzerland.
Outside football, Ratcliffe also purchased the Team Sky cycling franchise in 2019, now known as the Ineos Grenadiers. He has sponsorship deals with a Mercedes-Benz Formula One team.