BRAZIL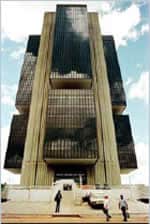 Brazil's central bank: Attempting to boost banks' trade finance lines
With commodity prices plummeting from last year's highs, Latin American governments are seeking ways to support their trade sectors as part of their economic stimulus plans. Strong export revenues had supported economic growth in recent years, but many countries in the region are seeing sharp falls in exports.
Brazil posted its first trade deficit in eight years in January. The $518 million trade gap for the month followed December's $2.3 billion surplus. Trade accounts for 22% of the country's GDP, and the government is mindful of the sector's multiplier effect. In February Brazil's central bank sold $1 billion in dollar repos to banks to increase trade finance lines.
Multilateral lenders are also stepping in. The International Finance Corporation, part of the World Bank Group, completed a $60 million syndication with Brazil's Unibanco in February to strengthen the bank's trade finance lines. The IFC will provide $50 million in a loan guaranteed by Calyon, Commerzbank and LBBW, as well as $10 million in non-guaranteed funding. This marks the first guaranteed transaction of its kind by the IFC.
The Inter-American Development Bank (IDB) is supporting a $150 million facility to provide trade finance and investment loans to exporters and producers of sugar and bioenergy in Brazil, Mexico and Central America. The facility, which may be hiked to $250 million, is co-funded by LACFIN Holdings, a division of Reservoir Capital Group.
The IDB has upped the program limit for its Trade Finance Facilitation Program (TFFP) to $1 billion, from $400 million. TFFP provides guarantees for trade finance instruments extended by commercial banks. For the first time, the bank is supporting non-dollar-denominated trade finance deals, in response to increasing demand for euro-denominated transactions.
Some banks are being more cautious. Bladex, a Latin American supranational trade finance bank, reported a $1.3 billion reduction in fourth-quarter 2008 loans to account for a deteriorating economic environment. The bank's total loan book ended 2008 at $3.7 billion.
Antonio Guerrero