MILESTONES
By Valentina Pasquali
With an estimated €500 million ($660 million) of the European Union budget lost to fraud every year, the European Commission is now pushing for the creation of a new European Public Prosecutor's Office (EPPO) with the authority to investigate and prosecute crimes against EU taxpayers and corruption among EU officials.
Marianne Wade, a senior lecturer at the University of Birmingham Law School in the United Kingdom, notes: "The main advantage to a single EPPO is that the largest-scale offenses are being conducted by well-organized perpetrators deliberately moving across jurisdictions where they know authorities are overloaded or unwilling to cooperate on international cases."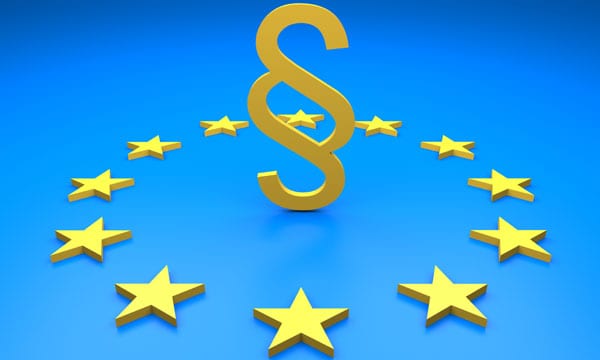 Some EU member-states see new regulator as Brussels' power grab
It appears the Commission intends to move ahead cautiously: The EPPO would be highly decentralized, and prosecution would work through national law enforcement and judicial systems. European-delegated prosecutors located in member states would carry out investigations in accordance with national law, and national courts would decide cases.
Yet, the move is controversial. If an EPPO comes into being, it will be with the support of only a few member states (a minimum of 9 is required) and under the "enhanced cooperation procedure," whereby its authority would extend exclusively to participating countries.
Some critics question the need for an EPPO. "There are a number of existing institutions, like Eurojust (the EU judicial cooperation unit) and OLAF (its anti-fraud office), and we believe that creating a new structure is not going to solve the problem," says Peter McNamee, senior legal adviser to the Brussels-based Council of Bars and Law Societies of Europe. "If member states are not proactively prosecuting fraud now, how is the EPPO going to change their attitude?"
In countries like the UK, which has made its hostility to the project loud and clear, the main criticism against the EPPO is that it represents a power grab by Brussels. Opponents believe that what is set to launch as an office with limited purview will quickly morph into a much more powerful body, infringing on member states' rights. "According to the Lisbon Treaty, the EPPO can be set up to handle solely this small subgroup of financial crimes, but in practice, [it] can be expanded to other areas like drug trafficking in the future," says John Vervaele, professor of European criminal law at Utrecht University in the Netherlands.