UK / GLOBAL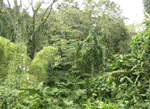 Growing awareness: Firms see risk management benefits in going green
Multinational corporations are waking up to the fact that being "green" is not just for environmentalists. That was the message that came out of a Green Banking event recently at the Tate Modern in London, where two leading UK companies, British Telecom (BT) and HSBC, outlined how they were incorporating environmental sustainability within their everyday business processes.
BT said it had reduced its carbon footprint by 60% since 1996, setting itself a target of 80% reductions by 2016. It had achieved these reductions by procuring renewable energy, by direct energy efficiency improvements and by business process and behavioral change, such as reducing executive air travel by using tele- and video conferencing and telecommuting.
François Barrault, CEO, BT Global Services, said that by supporting sustainability his company hoped not only to reduce its carbon footprint but also to attract younger people who prefer to work for environmentally and socially responsible companies. He didn't always think that way, though. Barrault said that when he first met former US vice president and environmental activist Al Gore, who showed him pictures of icecaps melting, he thought Gore was crazy.
A number of factors have convinced big business to go green, including the need to reduce the risk to business from the rising cost of oil and other energy prices. One of the biggest motivators is reputational risk, with a number of banks being targeted by non-governmental organizations (NGOs) for financing projects that are environmentally or socially damaging. Banks also see the green agenda as an opportunity to win new business.
"Ten years ago you would not have seen environmental and social issues as part of our risk toolkit," says Jon Williams, head of group sustainable development at HSBC, which claims to be the world's first carbon-neutral bank. "Environmental and social issues are not just about risk management but also commercial business opportunities," he says.
A typical challenge major users of IT face is greening data centers, which consume vast amounts of electricity. Some estimates suggest a single UK data center uses more power than a city of 280,000 people. Data center specialist Migration Solutions says firms need to be creative in managing their data centers' power consumption—and switch servers off if they don't really need them.
Anita Hawser