NEWSMAKERS
By Grace Yuan
A year ago, Eike Batista was one of the richest men in the world. Edging in at number seven on Forbes' World Billionaires list and renowned for his flamboyant lifestyle, Batista was at the top of his game. Now his conglomerate EBX Group faces eroding profits and ongoing legal investigations.
Batista's own fortunes have soured as well, as the formerly $34 billion man is now worth less than $1 billion. The core of the problem lies with EBX Group's star holding: oil producer OGX. Three of its oil wells in its flagship Tubarão Azul field have missed performance targets and will cease production in 2014.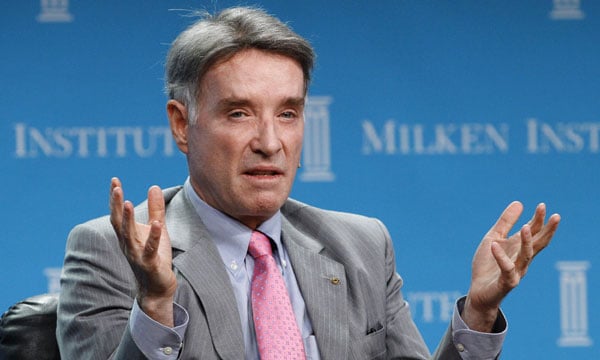 Cash flow problems mount for Batista
In a research report from Credit Suisse, analysts examining OGX state that, "with significantly less cash flows from Tubarão Azul, no cash flows from Tubarão Gato/Tigre/Areia, and a now $449 million immediate payment to [sister company] OSX," OGX's management must solve a tough cash flow equation for both the short term and the long term." Coupled with a mounting debt issue and falling commodity prices, OGX, as well as EBX's other commodity operations in mining and energy, has plummeted in value. EBX stock and bond prices reached all-time lows in July.
Batista took to local newspaper Valor Econômico in July to defend EBX and his own actions. "Today it is hard to remember, but OGX was built by some of the crowned heads by decades of services to reputed companies." He adds, "I am a Brazilian entrepreneur; I believe in what I do [and] love my country." A champion and poster boy of the dream of self-made wealth, Batista has some crucial decisions to make. His legacy will rest heavily on his actions in the coming months.
EBX Group's woes come as Brazil's rapid growth slows. China's manufacturing slowdown and shift from its south-south trade with other emerging markets to domestic production are hurting the Brazilian commodities market. Social and economic issues intertwine as protesters take to the street, fueled by pessimism over the economy. Inflation, which reached 6.5% in May, is climbing speedily, as GDP growth and credit-fueled consumption slow, weakening economic growth.