Profit overrides principle with the recent PGA-LIV Golfdeal; expect more M&A in sports and other sectors.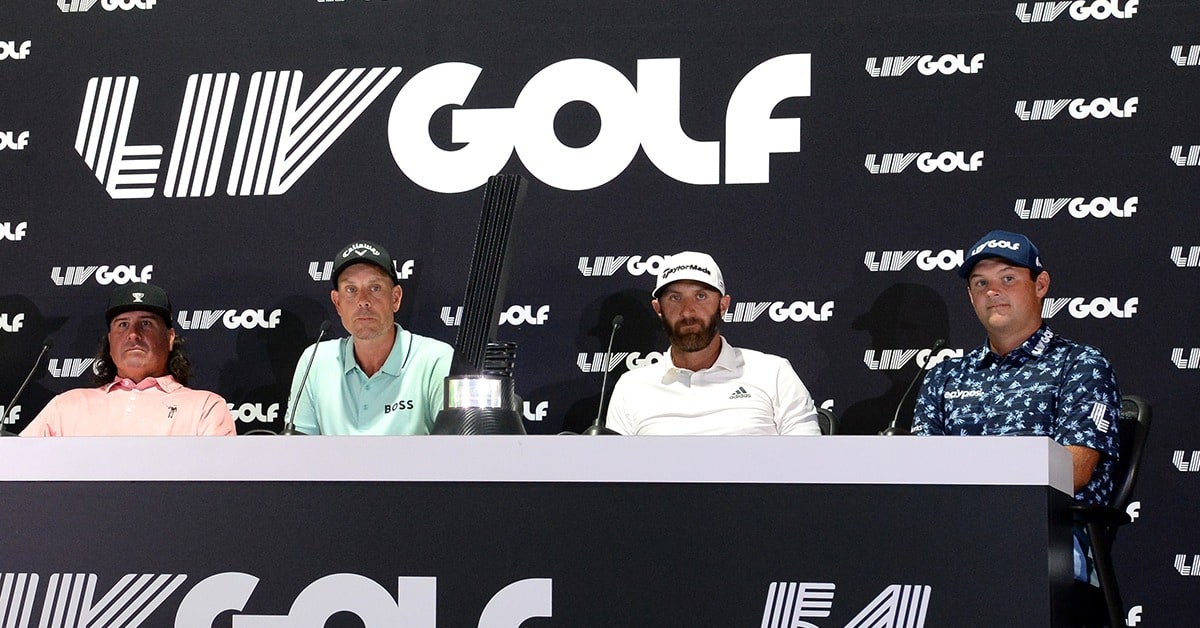 A two-year legal spat between PGA Tour, the preeminent golf organization in the US, and Saudi Arabia's LIV Golf, recently came to an end when the rival organizations inked a deal.
Witnessing such a transformation can be surprising but not unusual, according to Thomas Smale, CEO of M&A advisory firm FE International.
"It is not uncommon for bitter litigation between competitors to eventually result in a deal," Smale tells Global Finance. "In fact, litigation can sometimes act as a catalyst for negotiations, as both parties recognize the benefits of resolving their disputes through a mutually beneficial agreement rather than protracted legal battles."
What makes this scenario unique is the fact that it revolves around a beloved game that is, as Kristian Ulrichsen, a Middle East fellow at the Baker Institute, puts it: "heavily tradition bound."
The sport itself is rooted in an ecosystem of clubs of varying degrees of exclusivity, he explains, and doesn't take kindly to shakeups. Nearly three decades ago, 20-time PGA winner Greg Norman teamed up with media mogul Rupert Murdoch to launch the World Golf Tour. They tried to entice Norman's fellow players with large, guaranteed paychecks. But when golf legend Arnold Palmer rejected the idea, no one came on board.
"Previous challenges to the PGA Tour, such as one in 1994 fronted by Norman, who is [currently CEO of] LIV Golf, were treated as unwelcome intrusions," Ulrichsen says.
Since 2021, LIV Golf—backed by the massive Saudi Arabia Public Investment Fund (PIF)—had been poaching players with generous purses. PGA sued over the subsequent contract breaches. But money mended the fences as the two parties, including the PGA European Tour, confirmed plans on June 6 to combine their commercial businesses under one roof.
The shocking development would even surprise Norman, who reportedly didn't know about the agreement until hours before the PIF discussed it on TV.
Commercial interests and strategic considerations often drive parties toward finding common ground, Smale says.
But what's common ground for some is a sand trap for others. Immediately, professional golfers, politicians, broadcasters and fans of the sport derided the deal. Many observers echoed the grandstanding claims made by the PGA prior to the merger: Saudi Arabia was using golf to "sports wash" its history of atrocities.
Saudi Arabia's joining forces with the PGA meets both strategic and commercial objectives, with the return being as much intangible as it is quantifiable, explains Ulrichsen. "The strategic aspect of the deal is that golf reaches an affluent segment of 'middle America' far beyond the Beltway and contributes to changing the way people think and talk about Saudi Arabia, away from a narrative rooted in 9/11, the killing of [journalist] Jamal Khashoggi, and the war in Yemen," he adds.
To critics, the PGA sold one America's favorite pastimes. For the Saudis, under Crown Prince Mohammed bin Salman, it's just one part of a larger PR campaign: the Vision 2030 plan. Recreation, tourist attractions and entertainment—rather than exporting oil—will fill the kingdom's coffers well into the future. So-called giga projects, for example, are in the works, aiming to lure international tourists to lush "eco" resorts along the Red Sea and open Saudi Arabia up in an unprecedented way.
"If the 'giga-projects' that are at the heart of bin Salman's Vision 2030 are ever realized, the people who buy in to the Saudi narrative may be the ones who take their vacations in the Kingdom, especially as travel, tourism, entertainment, and hospitality, as well as sport, have emerged as key components of the attempt to diversify the economy beyond oil," Ulrichsen says.
Nowadays, the PIF is exploring and realizing all kinds of cross-border deals, whether it's boxing, pro-wrestling, soccer—the 2021 acquisition of Newcastle United F.C.—or motorsports.
The PIF will continue to invest in what it believes will have "significant global reach, revenue potential, and opportunities for commercial growth," Smale notes, citing rugby, basketball, and perhaps cricket. But it's not just sports.
"Saudi Arabia's plan to diversify its economy creates a wide range of opportunities beyond the sports industry," he adds. "Some potential sectors that could see increased M&A activity include renewable energy, technology and innovation, infrastructure, manufacturing and industrial sectors, tourism and entertainment."
Currently, sports categories are just the low hanging fruit. Just one day before the PGA-LIV arrangement—the PIF acquired 75% stakes in four of Saudi Arabia's biggest soccer clubs: Al-Ittihad, Al-Nassr, Al-Hilal, and Al-Ahli.
The Saudi strategy in the sports sector signifies the level of resources by which governments are prepared to devote to hosting major international events such as the soccer World Cup or the Olympic Games.
"This is becoming a new normal and allegations of 'sports washing' are viewed very differently in many non-Western parts of the world, as became clear during the Qatar World Cup," Ulrichsen recalls.
"Tapping into the global appeal of sport to reach new mass audiences, including in World Wrestling Entertainment and esports, is designed to bring incalculable benefits to Saudi Arabia," Ulrichsen adds. "And we can expect to see much more, including a potential bid for the 2030 World Cup."
As for the PGA-LIV settlement, PGA Tour commissioner Jay Monahan—who once refused to utter LIV's name in public—is lined up to be CEO of the combined entity and is now singing its praises.
The PGA board, which includes golf stars like Patrick Cantlay and Rory McIlroy, must still approve the deal, but don't expect any dissenters in this instance, Smale predicts.
"If the agreement brings significant benefits to the PGA Tour, such as increased revenue opportunities or enhanced fan engagement, it is more likely to receive approval," Smale says. "Ultimately, the decision-making process involves weighing the benefits against potential risks or concerns. If the agreement aligns with the PGA Tour's long-term objectives and is viewed as advantageous to its stakeholders, it is unlikely to be derailed solely by the approval process."