WHO'S WHO IN TREASURY AND CASH MANAGEMENT
Robert Allen – Group Treasurer
British American Tobacco
Robert Allen was appointed group treasurer effective June 2008. Based in London, Allen works with a team of 20 professionals across the BAT group on all aspects of global treasury management. His remit encompasses capital markets and debt, financial risk management, insurance, cash management, banking and treasury execution. Allen, who joined BAT in 1997, has filled an array of roles there, including global liquidity and reporting manager, European finance manager, head of finance–UK and Ireland operations, and strategy and planning director in Korea.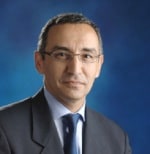 Tarek F. Anwar – Global Head, Transaction Sales
Standard Chartered Bank
Based in Singapore, Tarek Anwar looks after Standard Chartered's cash management, trade finance and securities services globally. He moved in May 2006 from San Francisco to Singapore to join the bank after a 25-year career in the United States, Asia, Europe, the Middle East and Africa and leading multi-geography teams. He brings extensive experience of all aspects of cash and treasury management, including re-engineering projects, treasury centralization programs and shared service center projects. He has also taken part in an advisory capacity on change management, complex implementations and project management.
Alexandre Barraine – International Treasury Management Director, EMEA
Japan Tobacco International
Alexandre Barraine recently joined Japan Tobacco International global headquarters in Geneva, Switzerland, as a director of international treasury management. Before taking his current position, he worked at Magna Automotive as the director of treasury for EMEA and Asia, with a specific focus on risk management. Prior to Magna, Barraine served at Delphi as the regional treasurer, covering EMEA, and concentrating on debt financing, capital structure and dividend repatriation, cash pooling, treasury software implementation and cash-flow forecast.
Donald E. Berk – Senior Vice President, Corporate & Institutional Services
Northern Trust
As director of product and process management for enterprise banking services at The Northern Trust Company in Chicago, Donald Berk is in charge of banking products and services for both corporate and institutional business and personal financial services banking. The latter includes strategic planning, marketing, product management and product development. He is also responsible for the operation of Northern Trust's federal savings bank, personal financial services business continuity and vendor management. Berk led the development of the bank's online services, overseeing the business unit's growth strategies around current and prospective clients.
Catherine P. Bessant – President, Global Product Solutions
Bank of America
Bank of America's global product solutions, a division of global banking services and wealth management, serves over 140,000 business and institutional clients worldwide. Catherine Bessant's group designs, delivers and services integrated credit and treasury products for business and corporate lending, global payments and liquidity management, commercial card services, trade finance, foreign exchange, lines of credit and equipment finance solutions. Bessant, who joined the company in 1982, was formerly global marketing executive for Bank of America.
Alan Bieler – Treasurer
Marsh & McLennan Companies
Alan Bieler is responsible for worldwide treasury activities for Marsh & McLennan Companies and its subsidiaries, which provide global services in risk, strategy and human capital. After starting at MMC in 2001 as assistant treasurer, Bieler was appointed treasurer in October 2006. Before joining MMC, he spent eight years at PepsiCo, where he served in a variety of positions, including director of corporate finance and director of international treasury. He has also worked at Cooper Industries and with GE Capital Corp.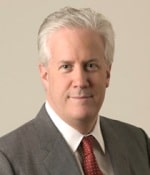 Ira M. Birns – Executive Vice President and Chief Financial Officer
World Fuel Services Corporation
Ira Birns oversees the functions of M&A planning and analysis, tax, treasury, controllership, internal audit and investor relations at World Fuel Services Corporation. The company, headquartered in Miami, Florida, is an $18 billion global provider of marine, aviation and land fuel products and related services at more than 6,000 locations, including airports, seaports and tanker truck loading terminals worldwide. Prior to World Fuel, Birns served as vice president and treasurer at Arrow Electronics, with global responsibility there for treasury, risk management and investor relations. He is also the current chairman of the board of the Association for Finance Professionals, which comprises a global network of more than 16,000 finance and treasury professionals.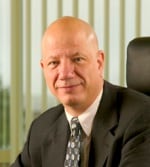 Eric Campbell – Chief Technology Officer
Bottomline Technologies
Eric Campbell is a leading industry expert on the use of web-based cash management products and services. Since helping to introduce one of the first such solutions to the market in 1996, he has played a key part in driving the development of Bottomline's WebSeries platform, which it has leveraged around the world in support of multi-regional or global cash management strategies. As a longtime advocate of Swift's expanding role in corporate cash management and in the funds and securities industries, Campbell has been actively involved with helping Swift develop Swift Alliance Lite, which employs WebSeries as its principal technology.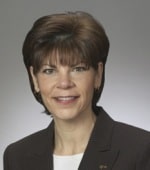 Pamela A. Carson – Executive Vice President, Group Executive for Global Treasury Management and International
KeyCorp
Pamela Carson's groups at KeyCorp provide cash management and trade solutions and services to the bank's commercial, corporate and consumer clients. Global treasury management comprises sales, product and support professionals. Carson began her career at Key in 1992, forming and managing credit production management, channel management and Internet strategy for the commercial bank. Previously, she was chief administrative officer for Key corporate and investment banking. Before joining Key, she had held a variety of positions at Citi, ranging from operations to international to relationship management.
Andreas Chasapis – Deputy General Manager, Group Head, Corporate Transaction Banking
Eurobank EFG
Since October 2008 Andreas Chasapis has headed corporate transaction banking, which is a part of wholesale banking. Chasapis, who is based in Athens, oversees the end-to-end performance of cash management, trade services, electronic corporate sales and factoring businesses. He joined Eurobank in 1994, and in 2003 he was promoted to head of the large corporate division in Greece, a post he held until his most recent appointment.
Michael Connolly – Treasurer
Tiffany
Michael Connolly enjoys a wide range of responsibilities at Tiffany, where he has been treasurer since 1997. His primary activities cover treasury operations, liquidity management, financial and operational risk management, global tax matters, credit and accounts receivable and insurance. He is also a member of Tiffany's pension, enterprise risk management, business recovery and continuity, security and safety committees. In 2008 Connolly was elected vice chairman of the board of the Association for Financial Professionals.
Mark Constant – Treasurer; VP, Corporate Finance & Treasury
Franklin Resources
Mark Constant manages the corporate finance department of Franklin Resources, which includes corporate treasury, investor relations and M&A evaluation. Before moving to corporate finance in 2007, Constant was an analyst and portfolio manager with Franklin Global Advisors. Prior to joining Franklin Templeton Investments in 2006, Constant worked as a senior vice president and senior equity research analyst at Lehman Brothers, where he covered brokers and asset managers. During his seven years at Lehman he became a regular member of Institutional Investor magazine's All-America Research Team and ranked among the top sell-side analysts in his sector in the Greenwich Associates survey each year. He is also a member of the Wall Street Journal's All-Star Analysts Hall of Fame.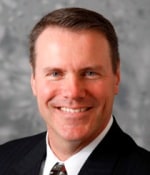 J. David Cruikshank – Managing Director; Head of Global Sales and Relationship Management, Treasury Services
The Bank of New York Mellon
David Cruikshank brings a wealth of knowledge and experience to his role in carrying out BNY Mellon's strategic growth initiatives for global payments, cash management and trade solutions. Having been active in the cash and treasury management industry for 20 years, he has held a number of global sales management positions. They have ranged from head of European marketing, sales and service to global head of solution delivery and head of client service and implementations for North and South America. He joined the Bank of New York in 2003, was subsequently appointed to his current position in October 2008 and serves as a member of the BNY Mellon operating committee. As a featured speaker, he delivers industry updates on topics ranging from USD clearing services to regulatory compliance.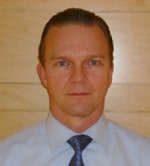 Christian Dahlberg – President and General Manager, New York
SEB Group
Christian Dahlberg manages the New York branch of SEB, which serves the North European banking group's core clients in the North American market. Clients include Nordic and German subsidiaries that conduct business in North America, as well as US corporations and financial institutions active in Northern Europe. Prior to his New York post, which he took up in 2004, Dahlberg was client executive for client relationship management in Stockholm for SEB Merchant Banking.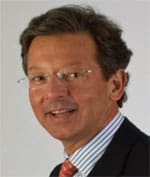 Francesco Vanni d'Archirafi – CEO Global Transaction Services
Citi
As CEO of Citi's Global Transaction Services, Francesco Vanni d'Archirafi presides over a business that processes more than $3 trillion in payment flows daily. Operating in over 100 countries, GTS handles more than one billion transactions a year. In 2008 the business delivered revenues of $9.6 billion and net income of $3 billion, which represented 34% year-on-year growth. Previously, d'Archirafi was head of Citi's Treasury and Trade Solutions business for two years. He is known as a catalyst for innovation and change, and his commitment to client-focused solutions helped make Treasury and Trade Solutions one of Citi's star performers, achieving revenues of $6.4 billion in 2008.
Robert F. Deutsch – Managing Director; Head, Global Liquidity Business
J.P. Morgan Asset Management
An employee of J.P. Morgan since 1997, Robert Deutsch currently oversees sales, service and business personnel in the United States, Europe and Asia, with responsibilities for over $500 billion in client assets. In his previous role he was the national sales manager for J.P. Morgan's US mutual fund business. Deutsch is a member of the J.P. Morgan Funds management operating committee. Before joining the firm, he worked for Goldman Sachs Asset Management as a client adviser, after starting his career at Hewlett-Packard, where he marketed HP's commercial computing solutions to Fortune 500 companies.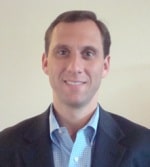 Christopher Donus – Assistant Treasurer
Freescale Semiconductor
In July 2008 Christopher Donus joined Freescale Semiconductor in Austin, Texas, as assistant treasurer, where he is in charge of all aspects of corporate finance, financial risk management and cash management. Before joining Freescale, Donus was the assistant treasurer, corporate finance, at Hertz Global Holdings for three years. During that tenure he oversaw all financing activities, including both asset-backed facilities and traditional corporate loans. Before joining Hertz, Donus worked in the treasury department of Lucent Technologies.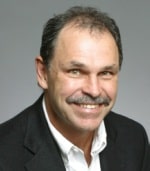 Kenneth R. Dummitt – President, AvantGard
SunGard
Kenneth Dummitt's goal, at the helm of SunGard's AvantGard, is to deliver liquidity management solutions for corporations, insurance companies and the public sector. Dummitt has helped AvantGard evolve a comprehensive financial enterprise suite to manage a company's cash inflows, outflows, banking relationships and treasury. This holistic and collaborative approach is changing how companies view the discipline of liquidity and risk management. Today's firms have developed a primary focus on optimizing liquidity, mitigating risk and fostering connectivity. AvantGard helps companies drive free cash flow and reduce inefficiencies across the ecosystem of suppliers, buyers, banks and other trading partners.
Karen Fawcett – Group Head, Transaction Banking
Standard Chartered
The global performance of all transaction banking products at Standard Chartered, including trade finance, cash management, securities services, commercial banking and electronic banking channels, rests in Karen Fawcett's hands. She leads the group's efforts to drive rapid revenue growth across transaction banking products, for all client segments, to support wholesale banking's core bank strategy. Before undertaking her current mandate, Fawcett directed the development of global wholesale banking strategy, as the bank's head of strategy, outserve and marketing, at the wholesale bank. Fawcett joined the bank in 2001 from Booz Allen Hamilton, where she was vice president and partner, with a focus on the financial services sector in Asia-Pacific.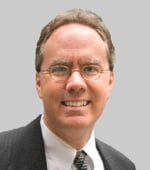 Kenneth Frier – Chief Investment Officer
Hewlett-Packard
Kenneth Frier's team at Hewlett-Packard is responsible for the investment of $30 billion in retirement plan assets in the US and at HP's foreign subsidiaries. Under Frier's leadership, HP was one of the first companies to fully immunize its US defined benefit plan, moving entirely out of public equities and into a fixed-income asset/overlay strategy near the stock market peak in 2007. In Frier's 25-year treasury career, primarily at HP, Disney and Oracle, he has raised over $15 billion of funding in the term debt market and more than $30 billion in share repurchase spending (including three large structured transactions) and supervised over $100 billion a year of derivatives transactions.
Michael Gallagher – Executive Vice President
HSBC Bank, USA
Michael Gallagher looks after payment and cash management in North America and has management responsibility for HSBC's global bank notes business. Gallagher, who has more than 20 years of transaction banking experience, joined HSBC in 1997 as a senior vice president, head of corporate and institutional sales. Prior to HSBC he held a variety of senior positions at CoreStates Financial in Philadelphia, Tokyo and New York.
James G. Graham – Executive Vice President
PNC
James Graham, executive vice president and business executive of domestic and global treasury management, brings to this role his substantial experience at PNC and elsewhere. As business executive for national corporate and business banking and deputy head of corporate banking, he earned credit for having expanded PNC's array of products and financial services. Before joining PNC in 1992, Graham was managing director at Bank of America global payments services.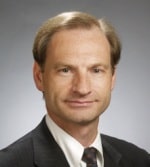 David J. Gutschenritter – Executive Vice President, Treasurer
State Street
As EVP and treasurer, David Gutschenritter reports to the CFO of State Street. He is the treasury department head, with responsibility for balance sheet, investment portfolio and interest rate risk management activities worldwide. Gutschenritter joined State Street in May 2004 as the director of capital planning and subsequently became the managing director of global liability and capital management, before being named as treasurer. Prior to State Street, he spent 22 years at FleetBoston Financial (now Bank of America) and one of its predecessor banks. His entire career has been in treasury, during which time he has held numerous positions.
Suzan F. Hamdy – General Manager and Head of Capital Markets Group
Banque Misr
At Banque Misr, where she is also a member of the executive committee, Suzan Hamdy works for the second-largest public sector bank in Egypt, with assets under management of more than EGP35 billion ($6.3 billion). Prior to her current post, she served as head of research and development at the Arab African International Bank (AAIB). Hamdy has amassed over 25 years of extensive banking experience, including work at AAIB banking divisions such as project finance, remedial management, investment banking and marketing. She is a member of the board of directors of Taba Tourism Development and a member of the Egyptian Capital Market Association.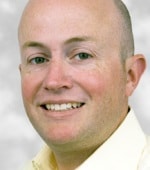 E. Judd Holroyde – Senior Vice President, Global Product Management & Delivery, Wholesale Banking
Wells Fargo
Judd Holroyde oversees wholesale and consumer foreign exchange, global treasury management, global financial institutions, global payments services and trade. In 2000 Holroyde joined the newly formed wholesale Internet and treasury solutions team, spearheading the strategy and design of the customer experience for Wells Fargo's Commercial Electronic Office (CEO) business Internet portal. Within five years of its launch, 75% of the bank's wholesale customers became CEO portal users. In 2004 Holroyde established the first customer advisory board, in which a panel of wholesale banking customers gives feedback on firsthand experience with Wells Fargo products and services. This concept has grown to eight advisory boards, representing more than 95 customers worldwide.
Xavier Hourseau – Director, IS & Operations
Alcatel-Lucent
Xavier Hourseau, who is treasury information system and back-office director for Alcatel-Lucent, needed to connect disparate systems and worldwide offices, as well as a Swift partner. His commitment to innovation and ongoing development helped Alcatel-Lucent—which delivers voice, data and video communications to end-users in more than 130 countries—find a solution to manage its growth effectively. Under his supervision, the company implemented AvantGard Treasury and AvantGard Payments. As a result, Hourseau and his group have improved visibility to cash payments, reduced costs of payment processing and streamlined banking relationships. The system is now widely deployed throughout the world at 200 business units with more than 700 users.

Marcus Hughes – Director of Global Marketing
Bottomline Technologies
Bringing more than 20 years' experience in the software and banking industries, Marcus Hughes helps corporate treasury and financial services institutions devise and implement strategic initiatives for cash management, trade finance and supply chain automation. He has held senior positions with a variety of European banks, including Banco Santander. Today, he plays a significant role in shaping the development of Bottomline's product roadmap, expanding the company's brand and continuing its focus on customer-facing programs in North America, Europe and Asia-Pacific. Hughes has authored articles in industry trade publications on topics such as the migration to electronic payments and emerging regulatory guidelines affecting international payments.
Bart Ivens – Global Head, Sales Payments & Cash Management
ING
Bart Ivens launched his career in 1985 with Bank Brussels Lambert, which is now part of ING. His post at that time was head of global clients and area manager for the Nordic countries. He followed that role with an assignment as head of sales in financial markets. Ivens is currently global head of sales for payments and cash management within ING wholesale banking.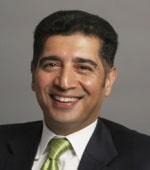 Dinkar Jetley – Head of Trust & Securities Services and Cash Management for Financial Institutions, Global Transaction Banking
Deutsche Bank
Dinkar Jetley has established Deutsche Bank as a leading global provider of payments and securities services. GTS continues to invest in its technology, accommodating the latest regulatory requirements for the Single Euro Payments Area, including direct debits and the payment services directive. Under Jetley's leadership, the bank has increased its share of the institutional cash management market by securing significant payments clearing and private-labeling mandates. He has also overseen the expansion of the trust and securities services business into new markets, becoming one of the largest providers of trustee and paying agent services in the US and global capital markets.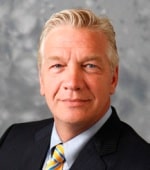 Eric D. Kamback – Executive Vice President; Chief Executive Officer, Treasury Services
The Bank of New York Mellon
Following his appointment as chief executive officer of the treasury services group last fall, Eric Kamback sharpened the focus on strategic growth at The Bank of New York Mellon. He has put in motion a series of initiatives aimed at market segments and global geographies with attractive growth potential. The key drivers for this process are increased globalization and convergence of cash management and treasury needs at the C-suite level of financial management. As hallmarks of steps taken under his leadership, solutions and products and services have been integrated across the broad reach of BNY Mellon's capabilities. Serving an enterprise with locations in 34 countries and a network of more than 2000 correspondent financial institutions, Kamback's strategy enables clients to optimize cash flow, manage liquidity and make payments more efficiently around the world.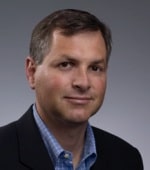 Chris Leone – Group Vice President, Fusion and GRC Applications Development
Oracle
Chris Leone leads the strategic direction at Oracle for developing the Fusion applications suite, including the ERP and CRM functional domains that treasurers use worldwide. In this role, Leone is responsible for driving the business requirements, functional investment priorities and broader business strategies, as well as for the strategy and development process of the emerging GRC applications suite. Prior to his role at Oracle, he developed enterprise software applications at PeopleSoft, where he headed product management activities of the company's Financial Management and Enterprise Performance Management product lines.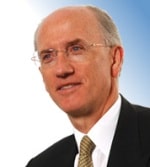 Andrew Long – Group General Manager and Head of Global Transaction Banking
HSBC
Andrew Long was appointed group general manager in May 2008, having headed global transaction banking since January 2007. GTB products include payments and cash management, trade finance and supply chain services, securities services and wholesale banknotes. Long joined HSBC in 1978 in the imports department in Hong Kong and subsequently worked in a number of positions throughout Asia. He continued his career in New York and the United Kingdom, eventually becoming head of operations and processing for the Asia-Pacific region in 2001 and chief operating officer for HSBC in the region in 2004.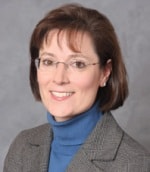 Melissa Moore – Chief Executive Officer
J.P. Morgan Treasury Services
Despite unprecedented financial market volatility and one of the most challenging business climates in history, treasury services at J.P. Morgan achieved double-digit revenue growth in 2008. On a firm-wide basis, the group generated revenues of $6.5 billion during that period, up 15% over the prior year. Melissa Moore, who is responsible for the business globally, oversees all aspects of product and service direction and delivery. As the world's largest cash management bank and number-one US dollar clearer, J.P. Morgan averages $3.7 trillion in transfers daily. Even at the start of the economic downturn, during the tumultuous months of September and October 2008, under Moore's steady guide treasury services broke its own records by clearing values up to $5.05 trillion in a single day. Her leadership proved instrumental in maintaining access to expertise, resources and infrastructure—often on short notice during the crisis.
Erin O'Brien – Group Manager, Payables and Receivables
Randstad
Before Randstad implemented receivables technology, the Sydney, Australia-based global staffing company (formerly Vedior) was utilizing a number of tedious and time-consuming manual processes in their credit and collections department. Erin O'Brien realized the importance of locating a single, automated solution that could help streamline the firm's order-to-cash processes and would offer a consolidated view and centralized means of accessing essential customer data. O'Brien's decision to bring in a receivables automation solution has provided the company with the necessary tools to better manage its data and to establish best practices in the receivables environment.
Kevin Odiorne – Assistant Treasurer and Vice President, Finance
Simmons Bedding Company
Kevin Odiorne oversees all treasury responsibilities for the world's second-largest bedding manufacturer. He joined Simmons in 2001 to head up the company's external and internal financial reporting and has subsequently played a key role in all of Simmons' equity and debt financings, including the 2003 sale of Simmons from Fenway Partners to Thomas H. Lee Partners for $1.1 billion. Odiorne was also a member of the US team at the 1999 World Half-Marathon Championships and a 2000 Olympic Trials qualifier in the marathon.
Russell L. Paquette – Treasurer
REI Recreational Equipment
Russell Paquette is treasurer of REI, a $1.4 billion national retail cooperative that provides quality outdoor gear and clothing. He is responsible for all aspects of REI's corporate treasury, ranging from the investment portfolio, line of credit, enterprise-wide risk management and insurance, to banking structure, cash management operating platform, investment relationships and foreign exchange. As of year-end 2008, Paquette was responsible for up to 17% of REI's total asset base. In both 2007 and 2008 he was recognized by the national AFP, which honors professionals who have reached the top of their fields of treasury and corporate finance.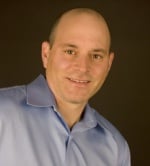 Daniel Peltz – Executive Vice President, Group Head, Treasury Management
Wells Fargo
Daniel Peltz directs GTS management services for Wells Fargo's corporate and commercial clients, overseeing a team of 1,500 product, sales, delivery and marketing professionals. After Wells Fargo's recent merger with Wachovia, the combined treasury management organization, which Peltz now supervises, became the second-largest treasury management organization by market share. As a 19-year Wells Fargo veteran, Peltz was involved in developing the Commercial Electronic Office portal, the bank's patented Check 21 solution, and the CEO Mobile Service, with which Wells Fargo became the first major US bank to offer corporate mobile banking.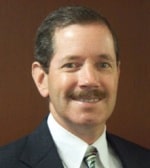 Gary Silha – Assistant Treasurer
Tenneco
Gary Silha is directly responsible for worldwide treasury operations at Tenneco, a $6.2 billion auto parts supplier. Prior to joining Tenneco in 2000, Silha served as director of worldwide treasury operations at American Can Company and manager of cash and banking at Ingersoll Milling Machine Company. He has a total of 25 years of treasury operations experience and has held numerous board positions during his 22-year involvement with the Treasury Management Association of Chicago, including president and co-chair of the Windy City Summit.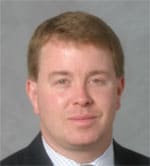 Paul Simpson – Global Head of Treasury and Trade Solutions, GTS
Citi
Paul Simpson was recently appointed to run Treasury and Trade Solutions, the largest division of Citi's GTS business, which offers an integrated set of cash management and trade solutions to corporate, financial institution and public sector clients worldwide. Prior to his latest appointment, Simpson led multiple global businesses with GTS, including wholesale card services, public sector business solutions and healthcare solutions. Under Simpson, the commercial cards business has grown by 20% in revenues since 2008. Citi's prepaid business has expanded globally from North America, and the bank has implemented the world's single largest public sector commercial card program.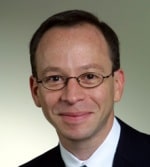 Loren Starr – Senior Managing Director, Chief Financial Officer
Invesco
Loren Starr has served as senior managing director and chief financial officer of Invesco since October 2005. Previously he held the post of senior vice president and chief financial officer at Janus Capital Group, after working in senior corporate finance roles at Putnam Investments, Lehman Brothers and Morgan Stanley. Starr serves as director and is past chairman of the Association for Financial Professionals
Werner Steinmueller – Head of Global Transaction Banking
Deutsche Bank
Under Werner Steinmueller's leadership, Deutsche Bank has provided a stable, safe haven for its clients' assets and payment processing activities. The bank remains the premier euro clearer worldwide, with more than double the volumes of its nearest competitor (Target2), and stands out as a global clearing provider, with top positions in three major currencies: euro, dollar and pound. Taking the lead on the Single Euro Payments Area and other industry initiatives, Steinmueller oversees strategic geographic and network expansion across developing markets in Asia, Europe and Latin America.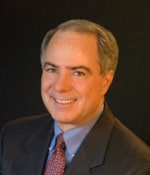 Dennis Sweeney – Deputy Treasurer
General Electric
Dennis Sweeney has been with GE, where he is currently in charge of global cash management, since 1992. He and his team operate from their base in Stamford, Connecticut, and through regional treasury centers in Dublin, Delhi, Shanghai, Tokyo, Mexico City and São Paulo. Earlier this decade GE and its software vendor co-developed the first web-enabled treasury workstation. Sweeney later pioneered corporate access to the Swift network and has led GE to be the largest corporate user of Swift services. He is also the driving force behind the Twist BSB standard for electronically invoicing international bank service fees. Sweeney is now looking to integrate GE's direct-to-bank solution for automating queries into the Swift enquiries and investigations message set.