Vienna has positioned Austria well to benefit from CEE growth that seems ready to take off after years of stagnation.
It has been more than 25 years since legendary investor Jim Rogers, co-founder of the Quantum Fund alongside George Soros, rode his BMW motorcycle through Austria on the first stage of a round-the-world trip. The Berlin Wall had only recently fallen. Austria was seen as chief beneficiary of the opening up of Central and Eastern Europe (CEE), and its stock market had enjoyed a bull run. But when asked at a press conference about the country's prospects, Rogers advised the mainly Austrian audience they should "sell Austria."

Rogers saw through the euphoria and suspected that Austria's symbiotic relationship with CEE economies was likely to be a bumpy ride. And so it has proven. In good times, Austria has benefited from faster—initially "catch-up"—growth among its Central European neighbors. But the 2008 financial crisis brought the CEE economic stagnation and recession, thus holding Austria back.
Until early last year, that is. "Coming from some years of relative underperformance compared to 'core Europe,' Austria is now profiting from its strong gearing toward the faster-growing economies of Central Europe," says Gunter Deuber, head of economics, fixed income and foreign exchange research at Raiffeisen Bank International (RBI). Deuber notes Austria has recently enjoyed double-digit growth in trade with the Czech Republic, Poland, Slovakia and Hungary.
RBI sees the Austrian economy growing by 2.8% to 3.2% this year and around 2.5% in 2018—much faster than the eurozone average—and this time it is a broad-based recovery.
"Strong increases in real estate are now moderating, which is good news," says Deuber, who notes that "relatively high inflation is mainly driven by the domestic-services sector and high taxation." Crucially for Austria's competitiveness, real wage growth is low and unit labor costs are falling.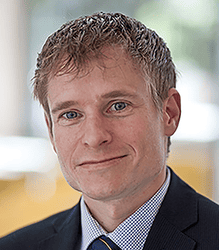 Austria continues to attract inward investment. UniCredit's decision in 2015 to move its CEE headquarters from Vienna to Milan has cut into the net balance of foreign direct investment (FDI) into Austria; yet once these distortions are stripped out, "there has been an underlying increase and another record year," according to René Siegl, managing director of trade-promotion agency ABA–Invest in Austria.
Germany remains the most important source of inbound investment; though Siegl points to a sharp upturn in FDI from Eastern Europe, and especially Russia, whose investments last year—mainly in energy and natural resources-related businesses—surpassed those of Switzerland and the US to make it Austria's second-largest contributor. In terms of outward investment, "Austrian FDI into Central Europe is static," says Deuber, "with investors now looking elsewhere in the EU area or toward global opportunities."
With the growing convergence among the economies of Central Europe, Austria has to work harder to maintain its position in the value chain. Deuber expects to see higher Austrian service exports to Germany and Central Europe: "Especially in the case of the Central European countries, trade in services is still relatively low compared to Austrian trade with Germany."
The biggest upturn has been with Austrian banks. "They have high exposure to the Czech Republic," observes Michael Burri, a board member of the US-based Austrian Studies Association, "and also to a slightly lesser degree to Poland and Hungary—all of which have lately had booming economies." This has contributed to a sharp rise in bank profits and a reduction in nonperforming loans.
But political risks loom, says Burri, with conservative governments in Poland and Hungary set on a collision course with the European Parliament and Commission over policies on immigrants, social rights and independence of the judiciary and media.
Central Bank: Central Bank of the Republic of Austria

International Reserves

US$ 13.4 billion (2016)

Gross Domestic Product (GDP)

US$ 401.1 billion*

Real GDP Growth

2015

0.9%

2016*

1.4%

2017*

1.2%

GDP Per Capita—Current Prices

2015

US$ 43,413.63

2016

US$ 44,561.31*

2017*

US$ 45,798*

GDP—Composition By Sector*

agriculture:

1.3%

industry:

28.1%

services:

70.6%

Inflation

2015

0.8%

2016*

0.9%

2017*

1.5%

Public Debt (general government
gross debt as a % of GDP)

2015

86.2%

2016*

84.9%

2017*

83.7%

Government Bond Ratings

(foreign currency)

Standard & Poor's

AA+

Moody's

Aa1

Moody's Outlook

STA

FDI Inflows

2013

US$ 5720 million

2014

US$ 9,324 million

2015

US$ 3,837 million

* Estimates

Source:Country Economic Reports,GFMag.com
Within Austria, the success of foreign minister Sebastian Kurz's anti-refugee focused campaign in the recent elections and plans to introduce a two-tier social system (whereby newcomers, even from within the EU, receive lower benefits than Austrian citizens or immigrants who have been there more than five years) may resonate with voters worried about foreigners taking their jobs—unemployment remains high at 8.6%. The recent formation of a coalition government in which the far-right Freedom Party is keeping the conservative People's Party in power makes a radical change more likely. But such policies run counter to the spirit of the EU's rulebook and would "never fly in Brussels," says Burri, adding, "These issues could come to a head in 2018."
To put this in perspective, Austria has received more asylum seekers relative to its own population than any other EU country apart from Sweden. Austria also has more inward migration from Central and southeastern Europe. And while, like Germany, it has an aging population, Deuber points out that this means its population will not be shrinking dramatically over the next 10 years.
Some question whether enough newcomers have the skills that the Austrian economy needs—especially for technology-related businesses. "Austria has been one of the laggards in the uptake of new technology," observes Deuber, "though recently there has been a strong tendency to catch up, especially in the industrial sector where Austrian companies need to maintain their position in pan-European supply chains."
For its part, the government is pushing forward with plans for the Internet of Things and 5G broadband connections for major population centers, these being crucial for new technologies like driverless vehicles. Much of the impetus comes from Germany. As Siegl points out, "We're closely connected with the German economy and have to move at the same speed."
But there is some catching up to do. Burri notes that only two of the 10 fastest-growing Austrian companies last year were e-companies. At least in part, this may be because in the past the big banks and corporations have located their IT and research centers in other Central European countries, like Slovakia or the Czech Republic, where mathematics-based skills were often cheaper than at home.
The same goes for creativity, even though it isn't seen as Austria's strong suit. "The country has the infrastructure, with excellent educational institutions," says Burri, "but the culture remains for the most part deeply conservative." With a good head of steam, however, a steady hand at the wheel will be enough to guide the economic ship forward.