After a couple of years working quietly out of the spotlight to improve its financial condition, Greece is seeing green shoots of growth.

After shrinking by more than a quarter in the past decade, Greece's economy has begun to grow again, and the country could emerge from its third international bailout as soon as August 20.
But don't pop the champagne yet. Government debt still equals 180% of GDP, banks are saddled with nonperforming loans (NPLs), and some question whether the prescription written by Europe's leading financiers is worse than the disease.
"Although Greece has met the fiscal targets of the creditors … this has been achieved through extremely high taxation," says New York University economics professor Nicholas Economides. "High taxation, long arrears in procurement payments by the state and reluctance by banks to make new loans given their high burden of NPLs have created an extreme lack of liquidity in the private sector as well as significant delays in tax payments."
Economides believes that Greece should renegotiate with its creditors, but such a renegotiation is politically unfeasible for the present left-leaning government of prime minister Alexis Tsipras. Still, it could occur after new elections.
Although Tsipras has a mandate to lead until September 2019, he could call a snap election before then. The center-right New Democracy party, led by Kyriakos Mitsotakis, is currently leading in the polls. Mitsotakis wants to lower the corporate tax rate to 20% from 29% and cut the property tax to attract foreign investment.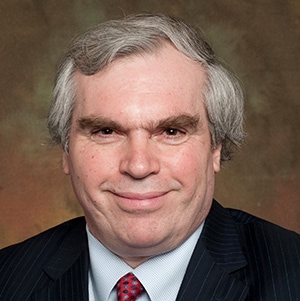 Meanwhile, the ability of the banking system to work well depends crucially on a drastic reduction of NPLs. "This can be done in a number of ways including, among others, thecreation of a bad bank or selling off packets of loans to high-risk investors," Economides says. "Speed in the reduction of NPLs is essential."
Greece's major banks have raised more than $18 billion in new capital since 2015. For its part, the central bank says the recent improvement in confidence and tackling of the stock of bad loans will create room for increased bank lending. The Bank of Greece's governor, Yannis Stournaras, said in a recent speech that the domestic banking system is clearly stronger than at the start of the crisis. Banks' nonperforming exposures decreased by more than $13 billion last year, but still remain high at about $115 billion.
Improved economic conditions have helped some Greek businesses regain access to international markets. However, small and medium enterprises (SMEs), which compose the majority of Greek businesses, were disproportionately hit by the contraction in domestic bank lending.
Help is on the way for some SMEs. Abu Dhabi's Mubadala Investment Company, a kind of sovereign wealth fund, signed a deal in March with Greece's New Economy Development Fund, known as Taneo, to create a €400 million ($496 million) million investment platform. Taneo has indirect investments in about 50 Greek companies through venture capital funds.
"The Greek economy has demonstrated its resilience in recent years, and many sectors are now showing robust growth," says Mubadala CEO Khaldoon Al Mubarak. "Mubadala's focus is on finding opportunities across different markets that offer compelling investment prospects and the opportunity to generate strong and consistent returns."
Economides of NYU says Greek industries with the biggest potential returns include tourism, specialized agriculture, high technology and exports.
"The 10-year crisis has thinned the ranks of the SME businesses," Economides says, "but the surviving ones are stronger, and are likely to lead the recovery."
Tourism is an important but seasonal sector. In 2017, record numbers of tourists flocked to the country's beaches and ancient ruins. Meanwhile, the manufacturing sector is benefiting from the highest orders in a decade, and business confidence is reviving.
Greece's real GDP rose by 1.4% last year and is expected to grow by about 2% in 2018. Although that's lower than the 2.6% that the IMF was forecasting for Greece in October, at the same time the Fund raised its long-term growth estimate to 1.9% in 2023 from 1% previously.
Michalis Tsarbopoulos, head of global transaction banking at Eurobank Ergasias, says his institution experienced an increase in overall business activity last year, with export volume up about 50%, well above any other product line. This trend has continued into 2018, he says.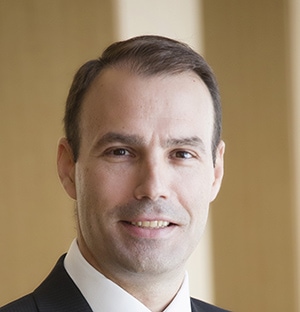 "The Greek economy is certainly in a much better condition than in the past and continues to improve with time," Tsarbopoulos says. "We are consistently posting significant primary budget surpluses, we no longer have a trade deficit and, as of last year, the economy started growing again."
Rating agencies have responded positively to the country's recent economic progress. Moody's Investors Service, S&P Global Ratings, Fitch Ratings and DBRS all upgraded the country's sovereign rating earlier this year. Fitch raised its rating from B- to B, with a positive outlook, but noted that Greece is still firmly in speculative territory.
DBRS says Greece has made significant progress with economic reforms since 2010 when it signed its first memorandum of understanding with the "troika" of the European Central Bank, the European Commission and the IMF. Greece made major pension reforms in 2010 and 2016, DBRS notes, although its public spending on pensions as a percent of GDP remains the highest in the EU.
This isn't the first time that the country has appeared to be at the dawn of a new era of respectable growth.
"In 2014, the Greek economy had excellent prospects of strong growth starting in 2015," Economides says. "The disastrous negotiation of the present government with the EU and IMF creditors in the first six months of 2015 resulted in a capital flight, followed by capital controls, a number of quarters of negative growth and a deep lack of confidence from investors."
Greek unemployment remains above 20% and poverty is high, yet a sense of hope has returned. "I believe that as long as we keep pushing ahead with the reforms and with the privatization program," says Eurobank's Tsarbopoulos, "Greece will be able to stand on its feet."