Casting off a checkered past, the region's diverse economies are resurgent, with a focus on investment and reforms—and sustaining their crucial small and midsize enterprises.

---
When Radovan Karadi was found guilty on March 24 at The Hague, there was relief that the former Bosnian Serb leader would finally face justice for his many war crimes. For those who suffered in the wars that raged through the western Balkans in the early 1990s, the sadness and the bitterness will probably never fade. But 20 years on, former Yugoslavia is a very different and much better place, led by democratically elected leaders determined to put the grim past behind them.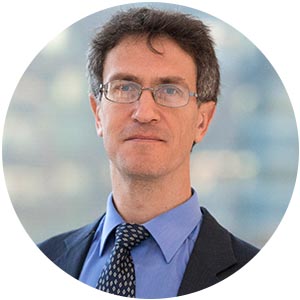 Nobody doubts the region's big challenges—including how to cope with vast numbers of Syrian, Afghan and other refugees, and widespread poverty—but there is broad consensus on priorities. For Croatia, Bosnia and Herzegovina (B&H), Serbia, Montenegro, Macedonia, Kosovo and Albania, growth, foreign investment, improved living standards and European Union (EU) membership (aside from Croatia, which became the 28th member of the EU in July 2013) are all key.
The extent of the change became clear at a major European Bank for Reconstruction and Development (EBRD) conference in February, where the buzzwords were interconnectivity, investment and infrastructure, all identified as key to sustainable future growth.
"This is our region's best moment. Our economies are too small to compete with one another; we are shifting to a new model characterized by investment and structural reforms, whilst maintaining structural stability," said Edi Rama, Albania's premier.
Milo Djukanovi, Montenegro's premier, who said his country's per capita income (currently €6,000, or $6,840, the highest in the region) had risen from 30% of the EU average 15 years ago to 43% currently, also stressed the EU integration process, infrastructure investment and economic reforms.
Nobody is more expressive of this new mood than Serbia's prime minister Aleksandar Vui, a nationalist who has spoken openly of the need to learn from past mistakes and has presided over a successful International Monetary Fund program and an ongoing privatization process. "It would be easy to play the nationalist card, but we are not going to do that," he said earlier this year, referring to the April elections. "Our main strategic goal is to be part of the EU, and we're not going to swerve from that." His Progressive Party emerged victorious.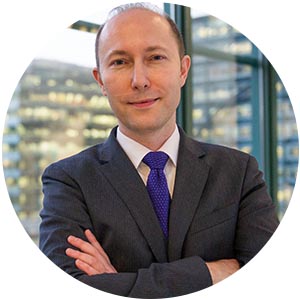 There is also reason for optimism in Croatia, whose sluggish economy grew last year by 1.6%, its first growth since 2009. Its premier since January has been the nonpartisan, Canadian-educated former executive of Pliva Pharmaceuticals, Tihomir Oreškovi, who is committed to privatization and support for small and midsize enterprises (SMEs)—the lifeblood of Croatia's economy. After numerous false starts, some €30 billion of nonstrategic assets and land will be sold off. About €200 million of the €1 billion that Croatia hopes to access from EU funds this year will go toward a special €500 million SME growth and development fund. Agribusiness and tourism, which have considerable untapped potential, will receive special support to enable them to develop sustainably and attract foreign direct investment (FDI). Peter Tabak, the EBRD's lead economist for Croatia, says there will be strong international support for Croatia's reform package, once finalized, despite high public debt levels (around 90% of GDP), rising corporate and bank nonperforming loans (around 16%) and poor labor flexibility, because of the desperate need to get the economy moving again.
"There are big opportunities in raising exports and stepping up on the quality ladder in tourism—where there has been too much focus on the lower end—and in agribusiness, but as with Serbia, the focus must be on raising productivity, says Tabak. "This can only really come through FDI," he notes, suggesting both countries need to focus on raising corporate efficiency, lowering corporate leverage and resolving NPLs.
"The commercialization of state-owned companies and efficient use of EU funds is key," he says.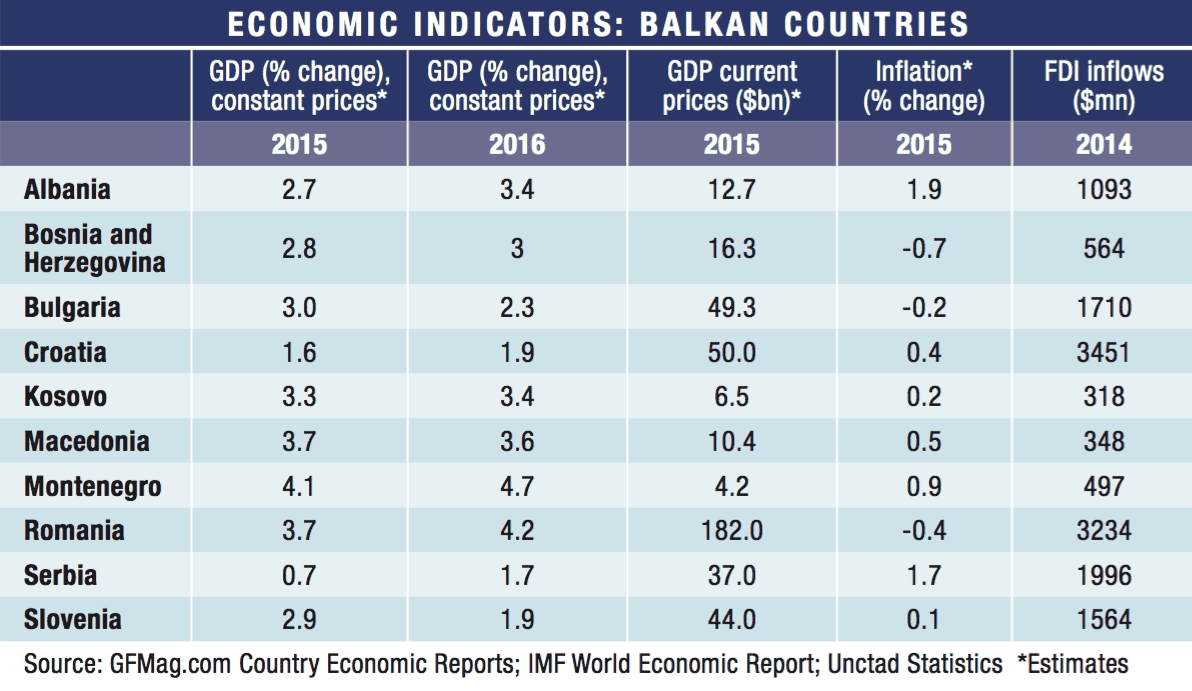 Across the Balkans a raft of cross-border investment projects are under way, including the upgrading of railways, roads and bridges, the Adriatic Highway though Montenegro, Croatia and B&H, and the Trans-Adriatic Pipeline project, to bring gas from Azerbaijan to Europe. Financing for many of these have been partly enabled by the European Investment Bank, which has supported over €10 billion of projects in the western Balkans in the past 10 years, and the EBRD.
Meanwhile those wishing to invest in the region's stock exchanges will benefit from SEE Link, a new regional trading platform linking Croatia, Macedonia and Bulgaria, which became operational in March with the launch of an order-routing system, to enable integrated trading. The three bourses have a combined capitalization of $30 billion, with more than 400 stocks listed, and SEE Link should boost interest among both local and foreign investors. The bourses in Belgrade, Serbia and Ljubljana, Slovenia, are to join, effectively transforming it into a trans-Balkan exchange.
Nobody doubts that there is much to be done before the western Balkans fully converges with the EU average: The EBRD reckons Croatia needs sustained GDP growth of 2.5% and Serbia 3% per annum to pull close. And the list of must-do reforms remains long: better and more-transparent public administration, an improved business environment, less red tape, improved judicial processes, better bankruptcy procedures and more labor market flexibility. But this is a true recovery story.