Country Report | Bangladesh

---
Bangladeshi economic growth has been strong and relatively stable. But the country has a number of business climate challenges that must be addressed before it can reach its full potential as an investment destination.
Despite continuing political turmoil and economic disruptions—many lingering from the 2013 Rana Plaza collapse that killed more than 400 Bangladeshi textile workers—the Bangladeshi economy fared well in 2014. For 2015, the picture is even rosier.
In year ended June 30, 2014, gross domestic product (GDP) grew 6%, half a percentage point higher than projected last April by the Asian Development Bank's Outlook (ADO) 2014. And for the current fiscal year growth is projected at 6.4%, slightly higher than forecast earlier. Standard & Poor's rates Bangladesh BB- stable, and Moody's gives the country a Ba3 rating.
"It's a nascent market that has tremendous potential," says Anshuman Ray, president and CEO of 1857 Advisors, an investment advisory firm that specializes in emerging and frontier markets in Asia. "What is holding back lenders and other capital providers is the tremendous political uncertainty and confusion around business and economic policy."
"In the real Bangladesh economy, both headwinds and tailwinds are at play," adds Ray. Strong economic growth from diverse sectors, rising consumption and income growth are strengthening macroeconomic indicators such as exports, which now make up 17.3% of GDP; remittances, which constitute 8.6% of GDP; and foreign reserves, which cover over six months of imports. Sixty-five percent of the working population is between 15 and 64, in a population of 159 million. Of these, 22 million are available for foreign work as manpower to other countries.
TURNING CAPITAL INTO DEVELOPMENT
There is no dearth of infrastructure capital or advice flowing in. In December the World Bank decided to commit nearly $1.1 billion for three projects in Bangladesh: $400 million in additional financing for the Third Primary Education Development Program; $375 million for the Multipurpose Disaster Shelter Project; and $300 million for the Income Support Program for the Poorest Project. Late in 2013, the International Finance Corp (IFC), a member of the World Bank Group, put together a $385 million package to support Grameenphone, the nation's leading mobile-phone operator.
In late 2014 the IFC said it would help City Bank improve access to finance for small businesses in Bangladesh by improving the bank's loan and risk management processes. The collaboration between the IFC and City Bank is expected to disburse 18,000 loans worth $480 million to small and medium-size enterprises. "This project will address the financial needs of the 'missing middle,' the segment not served by banks or microfinance institutions. City Bank is committed to filling in this important gap for rural and semi-urban entrepreneurs, who need financing to grow their businesses," notes Sohail Hussain, CEO of City Bank.
There is a crying need for infra- structure investing if the economy [is] to be vital and foreign and domestic investors are to be encouraged.

~ Sakhawat Hossain, Western Marine
"If Bangladesh is to attain its goal of reaching middle-income status by 2021, small businesses will be a key driver. But they first need access to a broad range of financial services," adds Jennifer Isern, IFC manager for access to finance advisory in South Asia.
Some companies are tapping the domestic equity markets too. Western Marine Shipyards, the leading shipbuilder of Bangladesh, went public last year—raising more than $40 million. Indeed, a record total of 17 companies went public on the Dhaka Stock Exchange in 2014, raising a total of $125 million. And Ray expects a handful of new issues, such as a local billet manufacturer and a power producer, soon to hit the market.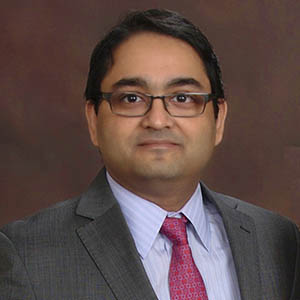 INFRASTRUCTURE INVESTMENT NEEDED
"There is a crying need for infrastructure investing if the economy [is] to be vital and foreign and domestic investors are to be encouraged," says Sakhawat Hossain, managing director of Western Marine. The more capital that comes into companies such as Western Marine that are building ships for international buyers, the greater the foreign exchange saved, adds Hossain.
The country is experiencing elevated investment in infrastructure—with megaprojects initiated and expected to be completed in three to five years, according to a country report by 1857 Advisors. Projects include construction of the Padma Bridge ($1.8 billion), a deep-sea port on Sonadia, the Dhaka Metro, the 1000 MW Ruppur Nuclear Power Plant and the 1320 MW Rampal coal power plant. The Padma Bridge alone is expected to add 1.2% to GDP upon completion, says the report.
Foreign direct investment is key to the economic revitalization of the country, emphasizes Ray. But for the country to reach its investment-to-GDP target of 30%—domestic investment is currently 27.6% of GDP—FDI has to reach 2.4%.
After decades in which Bangladesh relied on crony capitalists to provide the impetus for economic growth and social development—and ultimately made little progress—the country is moving toward a balanced economy. While the economy continues to rely on cheap labor for local manufacturing and for export, it is also relying on infrastructure businesses as well as such new sectors as consumer goods and pharmaceuticals.
Local cheap labor may not remain a competitive advantage for too long. Many of the large multinationals that use low-cost manufacturing facilities are under pressure from their investors and customers to explore more humane and more technological options. But for transformation to take place, there is the need for more capital.
And in Bangladesh's uncertain political climate, the capital markets are hard to navigate. The stock market is poorly regulated and lacks transparency. Private equity firms seem to have done little in the way of growing businesses or creating jobs—or even producing replicable returns. Some banks, with the assistance of groups like the IFC, are attempting to increase access to capital.
The opportunities are increasing, says Ray of 1857 Advisors. "Now if we can only create a climate where investors can exploit the opportunities." n
GFmag.com data Summary Bangladesh
Central Bank: Bangladesh Bank

International Reserves

$18.1 billion

Gross Domestic Product (GDP)

$ 161.8 billion

Real GDP Growth

2012
6.3%

2013
6.1%

2014*
6.2%

GDP Per Capita—Current Prices

$1,033.01

GDP—Composition By Sector*

agriculture:
17.2%

industry:
28.9%

services:
53.9%

Inflation

2012
6.2%

2013
7.5%

2014*
7.2%

Public Debt
(general government
gross debt as a % of GDP)

2012
35.1%

2013
35.2%

2014*
33.9%

Government Bond Ratings
(foreign currency)

Standard & Poor's
BB-

Moody's
Ba3

Moody's Outlook
STA

FDI Inflows

2011
$1,136 million

2012
$1,293 million

2013*
$1,599 million
* Estimate
Source: GFMag.com Country Economic Report, IMF