THE RIGHT ROUTE FOR GROWTH
By Antionio Guerrero
Nigeria has averaged 7% growth over the past decade. But effectively managing its continued expansion is proving problematic. Infrastructure investment is a key challenge.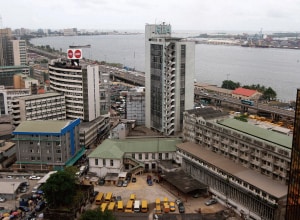 The Nigeria stock exchange building in the central business district in Lagos
Nigeria is predicted to soon overtake South Africa as Africa's largest economy, while becoming the world's 13th-largest by 2050. Whereas South Africa continues to face a slow economic recovery, Nigeria has posted an average 7% GDP expansion each year for the past decade. But analysts contend the road to prominence will still be marked by significant pitfalls, including crippling energy shortages, a faulty infrastructure and an overdependence on the oil sector.
Oil exports account for 70% of Nigeria's trade volume, while 80% of the country's annual budget is financed through oil revenues. Yet, diversification efforts by the Goodluck Jonathan administration seem to be paying off, as the non-oil sector grew by 7.9% during the first quarter of this year and the oil sector's contribution to GDP declined by 0.5%. The administration hopes to attract $10 billion in agriculture investments by 2015 as part of the diversification drive.
The oil sector's growth was stifled by the impact from last year's flooding, ongoing oil theft, lower oil prices and declining output in the oil-rich Niger Delta. International oil companies remain encouraged by the sector's prospects and have pledged to invest $165 billion over the next five years in new oil and gas development.
CHALLENGING INFRASTRUCTURE
Lack of adequate infrastructure investment remains a major drawback. Although Nigeria is Africa's largest oil producer, the country is forced to import some 70% of the fuel it consumes. Aging facilities and poor maintenance mean refineries in operation have a combined output of 450,000 barrels per day (bpd), well below local demand.
"The transaction pipeline, particularly within the power and infrastructure sectors, has ballooned over the last 22 months as pressure mounts on aging economic infrastructure."
– Kayode Akinkugbe, FBN Capital
Aliko Dangote, the Nigerian-born founder of the Dangote Group consortium and Africa's wealthiest man, is investing up to $8 billion to build a new refinery that will produce 450,000 bpd when it is completed in 2016, doubling the country's refining capacity. Dangote has already secured $4.3 billion in loans from international and local banks for the project.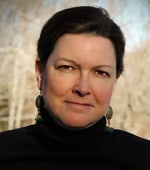 Cook, Africa Sunrise Partners: Projects like power, port, airport and rail can be funded by private or public-private partnership sources
Dangote argues that powerful fuel importers have blocked refinery improvement plans. "The people who were supposed to invest in refineries, who understand the markets, are benefiting from there being no refineries because of the fuel import business," he said after announcing the new refinery investment in April. The situation is exacerbated by oil theft, as stolen oil is processed at illegal small-scale refineries.
An insufficiently developed energy infrastructure is another pitfall, with daily blackouts boosting operating costs as businesses depend on power generators. Energy demand is more than double the country's current output of 4,000 megawatts (MW).
But there have been some developments that bode well for energy availability. The government has announced plans to place a $1 billion Eurobond issue to finance power projects. In addition, South Korea's HQMC (High Quality and Marketing) plans to partner with Nigeria's Samie Holding to invest $30 billion in Nigerian energy projects over the next decade. The partnership aims to produce 10,000 MW, adding 1,000 MW a year as of next January, using solar technology.
FINANCING OPTIONS
The government estimates it needs to invest $10 billion a year in infrastructure projects just to meet the current needs of its 160 million people (it is it Africa's most populous country). "In some cases, infrastructure can be funded on a concession basis, with funding repaid out of future cash flows," says Melissa Cook, founder and managing director of consultancy Africa Sunrise Partners. "We think projects like power, port, airport and rail can be funded by private or public-private partnership sources on this basis," adds Cook, who is also Africa investment strategist at Enclave Capital. "Basic infrastructure, and its ongoing maintenance, must be funded by the state or federal governments out of tax or oil revenue."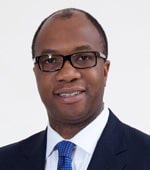 Akinkugbe, FBN Capital: Nigeria could emulate the transformation achieved over the past decade by China, India and Brazil
Kayode Akinkugbe, managing director and CEO at FBN Capital, a Nigerian investment banking and asset management firm, says the government has led a major increase in the infrastructure privatization and public-private partnership (PPP) process over the past three years. "The transaction pipeline, particularly within the power and infrastructure sectors, has ballooned over the last 22 months as pressure mounts on aging economic infrastructure," he says. "The government acknowledges the fact that domestic funding is not sufficient to bridge the funding gap."
Akinkugbe feels there are several viable options to fund much-needed infrastructure outlays. Among these is directing some of the $15 billion deposited in pension funds to infrastructure projects, tapping into the Nigerian Sovereign Investment Authority to provide long-term financing or attracting development finance institutions to the sector. "Infrastructure requires long-term funding, and it should be noted that given the asset/liability structure of Nigerian bank financials, they generally are not able to extend credit in excess of five-to-seven years, even in local currency, and debt tenors in excess of seven years are few and far between," he adds.
Joon Hyuk Heo, head of global fixed income for Mirae Asset Global Investments, is skeptical. "Upgrading infrastructure isimportant, but aggressive investment in such sectors within short periods of time may incur lots of losses," he says. "Additionally, extra investment may constitute a big burden. So current external savings from oil exports should be used effectively." Nigeria holds $7 billion in its Excess Crude Account and $1 billion in its Sovereign Wealth Fund.
Raising financing for infrastructure investments may not be the only challenge, as Nigeria pushes to become a regional leader. "Infrastructure investment levels have historically fallen short because of endemic corruption and mismanagement," says Roddy Barclay, senior West Africa analyst at Control Risks, a global risk consultancy. "However, there are positive signs for the future, as the federal government seeks to increase capital expenditure and reduce recurring costs, while several state governments similarly adopt a more responsible approach to driving development and increased accountability."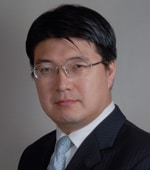 Heo, Mirae: Upgrading infrastructure is important, but aggressive investment within short periods of time may incur losses
As analysts debate whether or not Nigeria will indeed overtake South Africa, president Jonathan says both countries should seek greater bilateral cooperation and called for more investment partnerships during a state visit to South Africa in May. South African Finance minister Pravin Gordhan agrees. "For the next 10 years or so, we should not talk too much about competition," Gordhan said during the 2013 World Economic Forum on Africa in Cape Town (Nigeria will host the 2014 event). "How can we complement each other? Because that's what's going to enable us to build successful experiments around the continent." South Africa is ranked as Africa's most competitive economy, though Nigeria's standing has been improving quickly.
"Nigeria will become the largest economy in Africa within the next five years by virtue of the current reweighting and rebasing of the national accounts-the first in more than two decades-and because its GDP is growing by at least four percentage points higher than South Africa's each year," says Akinkugbe, who feels becoming the world's 13th-largest economy poses a greater challenge. "Nigeria could emulate the transformation achieved over the past decade by China, India and Brazil," he says, though warning that the country must still invest in social infrastructure, pass new legislation for the hydrocarbons industry and substantially improve governance if it is to meet the ambitious goal.
Meanwhile, some of its neighbors are pushing Nigeria to assume a regional leadership role even now. In a recent press interview, president John Dramani Mahama of Ghana said: "Nigeria has a huge population, and its role in West Africa gives it a certain leadership that it must take on to itself, to drive the whole of the subregion along."