PRIME TARGET
By Vanessa Drucker
Portugal is being held up as a model of reform in meeting its fiscal restructuring targets, but it faces a drag on growth from financial sector deleveraging. Meanwhile, Portuguese firms have become prime targets for foreign investors keen on a good bargain.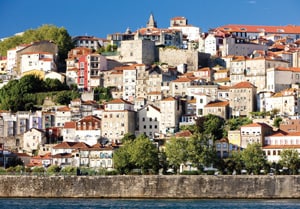 Portugal has proved to be a paragon of good economic behavior, according to the troika of the European Commission, European Central Bank and International Monetary Fund. In their quarterly review in June, the three entities that hold the fate of the peripheral eurozone countries—and perhaps the EU itself—in their hands, confirmed that Portugal's reform program remains on track, and it "is making good progress amid continued strong economic support," as the review noted.
That statement acknowledges the efforts Portugal has made to restructure, and indicates the troika "is willing to keep supporting Portugal, because of its demonstrated commitment," says economist Tullia Bucco at UniCredit Research.
The main challenge for Portugal may now be one of timing. "The issue is whether the reforms can be shown to be working soon enough," says Antonio Barroso, Europe analyst at Eurasia Group. The Portuguese Ministry of Finance in June announced plans to inject over €6.5 billion ($8.2 billion) into three of the nation's largest banks, Banco Comercial Portugues, Caixa Geral de Depósitos (CGD) and Banco BPI. Those funds will allow the banks to recapitalize, moving toward ratios required by the European Banking Authority and the Portuguese central bank.
The banks must further reduce loan-to-deposit ratios from a current 130% to 120% by year-end. They have come down to that level from a high of 160%, in aggregate. Implicit in the target is that banks must keep reducing credit. "That deleveraging will add to the drag on growth, while internal demand [is] also falling, [creating] a negative feedback loop," says Ricardo Santos, European economist at BNP Paribas.
"We are seeing foreign investors, especially hedge funds and distressed funds, interested in acquiring nonperforming loan portfolios"
—Pedro Vieira, Linklaters
Portuguese banks continue to suffer losses from their European sovereign debt holdings, and are trying to address issues on both sides of their balance sheets. They are selling debt, aggressively divesting assets, and simultaneously trying to increase deposit ratios. "We are seeing foreign investors, especially hedge funds and distressed funds, interested in acquiring nonperforming loan portfolios," describes Pedro Vieira, a law partner at Linklaters in Lisbon.
A substantial driver of bank profits derives from overseas, especially from Brazil and Angola. "The banks are well diversified in Africa, and BCP also has a large operation in Poland," Santos notes. Over the past year, Espirito Santo Bank has sold most of its credit holdings in overseas project finance. Banks are also divesting noncore, nonfinancing assets in other firms. For example, CGD has been negotiating a sale of its 10% of Portuguese cement company Cimpor.
REFORMS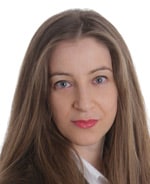 Bucco, UniCredit: The troika is willing to support Portugal because of its commitment to meet reform goals
The troika's June 4th statement commended Portugal for its steps in domestic structural improvements designed to bolster growth. The group noted that public financial management, tax compliance and the streamlining of public administration "are continuing at a good pace." It also highlighted the administration's ongoing efforts to confront rigidities in the housing market, and initiatives to develop more competitive ports and to rationalize the judicial system. In other examples, legislation has already been enacted in competition laws, the insolvency code and urban lease regulation. Meanwhile, reforms are preceding in sheltered services sectors like electricity, to reduce anticompetitive practices.
"The priority is still to adjust fiscal and external imbalances in the economy, by addressing falling internal demand," says Santos. But he cautions that growth remains paltry, and these reforms "will only bear fruit in future."
Labor market rigidities pose an immediate challenge. Unemployment has soared, particularly among the young, and could peak near 16% in 2013, per Troika estimates. Bucco points out that this "will have negative implications for household sentiment and could diminish social cohesion for reform, while putting further stress on banks' nonperforming loans." Recent revisions in the Labor Code should help to counteract job losses by allowing firms more flexibility in balancing labor costs and productivity. For example, in February the government agreed on a series of reforms with the second-largest labor union: Significant overhauls include reducing redundancy payments and increasing work time flexibility. Paid holidays were cut from 25 to 22, and public holidays will be trimmed by 3 or 6 days, which is still under negotiation with the Catholic Church. "Under new contracts, companies will also be allowed to fire workers if a firm's situation deteriorates," Santos adds.
SUPPORT FROM ABROAD
Foreign direct investment, privatizations of state enterprises and strengthening export markets offer gleams of hope. Not only has the level of exports risen to a current growth rate of about 15% a year, but the trend points to diversification, both in sectors and foreign markets. Previously, Portuguese exports flowed mainly to European buyers; now they are increasingly moving overseas to other destinations, like Brazil and Angola.

Barroso, Eurasia Group: The main challenge for Portugal now may be one of timing
The government has embarked on a privatization process. A highlight has been the sale, agreed in December 2011, of the government's remaining 20% stake in Energia de Portugal to the Chinese company Three Gorges. "Part of the project has been an attempt to differentiate from Greece, which has been unable to conduct successful privitizations," Barroso explains.
In February, the Portuguese government agreed to sell a 40% stake in REN—Redes Energéticas Nacionais—to State Grid International of China and Oman Oil, divesting 25% and 15% respectively to those purchasers. In May, Isabel dos Santos, daughter of the Angolan president, boosted her share in Portuguese telecom ZON Multimédia (see sidebar). Investors are arriving from two main directions, according to Vieira. Firms, such as Chinese or German buyers, are looking at strategic investments for industrial opportunities. "Those groups have no limitations on jurisdictions where they can invest, so they are permitted to choose a country like Portugal, without an investment-grade rating," Vieira points out.­
A UNIFIED OUTLOOK
While it faces a daunting challenge, Portugal still enjoys certain unique advantages in its struggle for financial survival. Most important, a solid political and social consensus supports reform, despite pains of austerity. Other beleaguered countries—Greece, Spain, and even Italy and France—lack that degree of cohesion.
The broad political consensus derives in part from agreements for reforms signed last year in May by all major political parties. Since then, legislation has been passed and implemented, approved by about 80% of members of parliament. Even the Socialist Party opposition "has tended to support or abstain in parliament when the main reforms proposed by the government have been considered," says Barroso.
On the social front, some demonstrations have been organized, especially by discontented civil servants. No violence or disturbances of public order have erupted, as in other European countries. It is also significant that citizens have not been removing personal savings from the country or its financial system, as has occurred in Greece and Spain. Although savers have withdrawn deposits, those funds have been applied to local corporate bonds, which currently yield about 6% to 8%.
Another distinctive feature is that the Portuguese, traditionally a nation of emigrants, continue to move abroad. That diaspora helps to ease pressure over the distribution of social benefits, and also provides an inflow of welcome foreign capital. "Foreigners need to take another characteristic into account: We are a resilient people, used to taking a few blows," says Vieira. "We are willing to do our part."
PRESIDENT'S DAUGHTER INVESTS IN PORTUGAL
Isabel dos Santos, daughter of president José Eduardo dos Santos of Angola, is reputed to be the wealthiest woman in Africa. She has a fortune valued at $170 million, with holdings in media, finance, retail and energy. She owns interests in various Portuguese companies, including Galp, Portugal Telecom, Banco BIC Portugués and Banco BPI. In early May she also increased her equity in Portuguese pay television and Internet provider ZON Multimédia. Dos Santos purchased her additional 5% stake in ZON from Spanish firm Telefónica, raising her share in the telecom to 14.9%."Portuguese equity, debt and even real estate, have deflated in valuation," says Pedro Vieira, partner at law firm Linklaters. "So foreigners are interested in acquiring those assets."
GFmag.com Data summary: Portugal