Cyprus is emphasizing sustainable growth and addressing problems such as high unemployment and nonperforming loans.

---
It's a balmy evening, and Ledra, Nicosia's oldest shopping street, is bustling—on both sides of the Green Line that still divides Cyprus over 42 years after Turkey invaded and occupied the northern third of the island. Not long ago, the area north of the Turkish checkpoint was a dead-zone.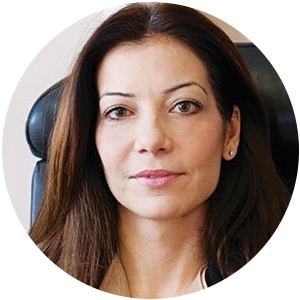 Today, tourists and locals alike throng the markets, bars and restaurants, as well as St. Sophia Cathedral and the Buyuk Han, an impressive renovated caravanserai that now houses boutiques. At the restored Bedestan (St. Nicolas Church of the English). an EU-sponsored concert of musicians drawn from both the Turkish and Greek Cypriot communities is commemorating the 60th anniversary of the signing of the Treaty of Rome. A new cafe that has opened in the buffer zone across from the Ledra Palace hotel—home to UN troops since 1974—with the aim of getting the communities to mix more is further evidence of a new mood.
Yet the news that the world community has been waiting for—a breakthrough in the long-running talks between Greek Cypriot leader Nicos Anastasiades and Turkish Cypriot leader Mustafa Akinci—hasn't come. The irony for both Turkish and Greek Cypriots is that talks have ground to a halt due to factors beyond their control: Turkey's intransigence—reflecting the new mood in Ankara since last July's attempted coup—and missteps by Athens. A Greek Cypriot government source says that although the potential for agreement remains, the biggest challenge is how to deal with the past.
"Property is key: We strongly believe in the right of former owners to be able to return to their property, whilst security is another area of dispute," he says. "Post-solution, we cannot accept any Turkish military presence here."
Life, meanwhile, goes on. The economy continues to recover from the grim days of 2013-2014, when the virtual collapse of the banking system—and the closure of Laiki, the second largest bank—pushed Cyprus to the brink. GDP last year grew by 2.8%, its fastest rate in eight years, with 2.9%-3.1% expected for this year, a recovery much faster than expected. And although public debt is around 107% of GDP—almost double the 2010 figure—public finances are being bought under control, with this year's budget deficit projected to be 0.7% of GDP.
Investors have taken note: Last year FDI inflows increased by over 9%, while ratings agencies have upgraded Cyprus almost to investment grade, encouraged by policies that prioritize sustainable non-inflationary growth and promise to tackle outstanding problems such as unemployment of 13% and high NPLs.
Cyprus's international profile has been rising pretty much across the board. Pafos is attracting big visitor numbers as this year's European Capital of Culture. The new Larnaca airport is positioning itself to attract even more custom, as total visitor numbers last year topped a record 3.2 million. And in May, Nicosia attracted bankers and investors from around the world to this year's EBRD annual meeting, prompting Anastasiades to emphasise his country's upward trajectory.
"In the past few years Cyprus has had a balanced budget whilst our banking system has been remediated to a significant degree," he said. "The enhanced economic environment is expected to lead to further attraction of FDI, which will be a key driver of our economy."
What's more, current growth is healthfully diversified. "The good news is that the recovery is so broad-based," says George Kyriacou, director of research at the Central Bank of Cyprus. "Tourism has performed exceptionally well—October and March, normally quiet times for the industry, suggest some success at extending the season. Revenue for the first three months is up 24% on 2016, but just about all the other numbers are good too," he says.
Finance, however, is one sector that isn't growing, he says. Banks remain risk averse in terms of new lending and are burdened by NPLs—still around 45% of total assets. With some 35 banks, some further sector consolidation seems likely.
By contrast, Kyriacou points to shipping, construction, energy, real estate and business services as growth areas, drawing investment from Europe, but also Russia, China and the Middle East. Last April, Dubai's DP World signed a 25 year agreement to operate Limassol Port. Meanwhile Cyprus continues to attract energy majors from around the world, with ENI, Exxon and Total given offshore oil and gas exploration licenses in Cyprus's third licensing round.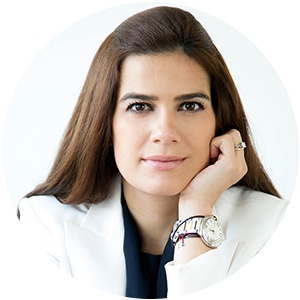 A visit to Limassol confirms that this once slightly down-at-heel port is the hub of the new Cyprus. The big draw is the revived Old Port area and the sparkling new €350 million ($394 million) marina, both filled with restaurants, apartments and of course, berths for yachts of the super rich.
Other marinas are planned in Ayia Napa and Pafos, while the Limassol Marina has been given the green light for a €500 million casino development project, revealing the scale of the government's ambition to broaden foreign visitor appeal (at present, 40% of visitors are from the UK and 20% from Russia). Health/medical tourism, culture tourism and agritourism are all priorities, but so too is a more general expansion of the service economy.
"Our ambition is to build a knowledge-based economy and attract more companies focused on innovation," says Natasa Pilides, head of CIPA, the national investment agency. She says the fact that Cyprus is seen as a very safe destination (for investors, tourists and companies alike) in a region where safety is at a premium is a big draw, along with the weather ("apparently the best in the world"), good and extensive infrastructure, English as the language of business and a transparent legal system. Upon Brexit, Cyprus's strong links with the UK mean it will be well-positioned to attract British companies wanting to retain a foothold in the EU.
However, the country must also remain focused on resolving its challenges, as Artur Radziwill, the EBRD's director of Country Economics and Policy pointed out at the annual meeting: "Cyprus still faces important headwinds that will moderate growth; many of these are legacies of the crisis, including high levels of debt and large NPLs."
Many of the steps that can be taken are long-term, including tackling historically low levels of productivity. However, Cyprus has been looking at ways to improve its NPL situation, including speeding insolvency procedures, cleaning bank balance sheets and improving bank management. A new securitization law will make it easier to securitize NPLs, taking them off bank balance sheets and selling them into funds. Noting that 89 alternative investment funds are now active in Cyprus, Demetra Kalogerou, chairwoman of the Cyprus Securities and Exchange Commission, says, "While the banking sector's resolution of nonperforming exposures is underway, the fund industry could be a good alternative way of financing the economy."
With growth expected to continue at approximately 3% a year in the near future—with a dramatic increase in investment and activity expected in northern Cyprus if reunification talks do eventually succeed—a more diverse, modernized financial sector could find itself playing a crucial role in helping build the new Cyprus.