The failure of UN negotiations aside, 2017 was a positive year of consolidation and growth for the Cypriot economy.
The collapse of the UN-sponsored negotiations in Cyprus last July led to weary shrugs of resignation.
Hopes had been high that the talks—involving the Greek and Turkish governments as well as Greek and Turkish Cypriot leaders—might finally lay to rest the island's 43-year partition. The final, almost superhuman push needed to resolve one of the world's longest and most bitter disputes simply wasn't There, though, with both Ankara and Athens blamed for the failure.
Reunification would have bought enormous new investment to Cyprus and boosted growth on both sides of the Green Line, the demilitarized zone separating the Turkish north from the Greek south. Without it, Turkish northern Cyprus—keenest of all for a deal—is the big loser. Despite the huge potential of its tourist industry in particular, its population of more than 300,000 looks doomed to continued underinvestment, its declared government unrecognized except by Turkey, and frustratingly dependent on Ankara for both its energy supplies and its annual budget.
Greek-Cypriot President Nicos Anastasiades—who faced re-election as we went to press—put a brave face on the failure in his New Year's address. "Despite the disappointment caused yet again due to Turkey's intransigence," he intoned, "our non-negotiable aim remains a solution that actually reunites our country, transforming it into a modern, European and absolutely independent state corresponding to the expectations of its citizens."
Cyprus's small size and population—around 1.2 million inclusive of both Greek and Turkish communities—have facilitated a 2017 turnaround. Also key was the strong determination to adhere rigorously to the International Monetary Fund (IMF) recovery program since shortly after the island nation's 2013 bailout, enabling the authorities in Nicosia to exit the program in early 2016, sooner than planned.
As a result, public-sector debt fell from 108% of GDP at the end of 2016 to around 98% and remains on a downward trend. Foreign direct investment inflows have been strong. And last June, Cyprus returned to the international bond markets for the first time since the crisis, with its €850 million ($1 billion) offering carrying an interest rate 77 basis points below the IMF loan.
The bond issue lowered medium-term refinancing risks by reducing the amounts Cyprus needs to repay in 2019 and 2020.Importantly, it helped bolster confidence in Cyprus's recovery and led to a spate of upgrades by the ratings agencies. Standard & Poor's upgraded the country's BB+ sovereign rating, raising the long-term outlook from stable to positive. In October, Fitch Ratings upgraded Cyprus to BB with a positive outlook: "The economic recovery has broadened, and GDP growth has consistently outperformed forecasts over recent years. Fitch now forecasts an average 3.5% GDP growth in 2017 and 2018, in light of the … recovery [in the first half of 2017] and improving confidence indicators."
But the best news is that this growth—expected to continue at around 2.5% per year for the foreseeable future—is broad-based, with almost all sectors recording positive growth. Tourism leads, having recorded double-digit growth for two years running and now accounting for more than 25% of GDP when ancillary services are included.
A record 3.6 million tourists visited the island last year, a 14.6% rise from 2016, encouraging investment across the sector in associated professional services and in agribusiness: Substantial investment has gone into the local food and wine industry. Visitor numbers should be bolstered by the growing emergence of Cyprus as a quality wine producer, building on traditions that date back some 6000 years. For decades, production was dominated by four big producers, but a combination of EU and government grants have encouraged a new wave of producers—many of whom made their money in construction, shipping and finance—to set up high quality vineyards and facilities.
The trend is expected to continue, following the introduction of a new tourism strategy last year that aims to boost annual visitor numbers to 6 million by 2030, attracting some €20 billion in new investment and creating more than 46,000 new jobs.
Attracting visitors from markets aside from the familiar British and Russian ones will be a priority, as will encouraging the growth of sports, medical and special-interest tourism. New wine routes and upgrades to facilities surrounding Cyprus's many historical attractions are likewise part of the strategy, as Cyprus seeks to expand capacity with new hotels and also push the sector upmarket, with a typical daily spend of around €250 a day for the target visitors, against the current €78.
"The main focus will be on extending seasonality. This is a country where you can swim into late November and that is warmer than most other places in Europe in the winter months," says Natasa Pilides, head of Invest Cyprus. "We want to encourage more visitors during these times and also extend the [off-season] focus away from sun, sea and sand."
The development of new marinas at Limassol—already largely completed and a major tourist attraction in its own right—and Ayia Napa have helped this. The latter, partly funded by Egyptian businessman Naguib Sawiris, will cost some €220 million and will include high-end apartments and villas and berthing facilities for 600 vessels. Marinas at Larnaca and Paphos are also planned, while the new, integrated, €500 million-plus Limassol casino complex is expected to open by early 2020. Plans to boost agri- and eco-tourism will be facilitated by the ongoing sale of state land via private tender.
For Pilides, Cyprus's biggest advantages are its location, predictable tax system and legal structure. "This is the easternmost jurisdiction of the EU in an area of unstable, non-EU countries," she says, "and that is very appealing for companies wanting to access MENA [Middle East and North Africa] markets but also gain a foothold in the EU."
The opportunities for business in that environment extend well inland from the beach. "Professional services, including accounting, legal services and shipping management are all growing and have been helped by Cyprus's location and sound legal structure," concurs European Bank for Reconstruction and Development (EBRD) resident representative Libor Krkoska. "The fact it is within the eurozone has also helped with lots of countries keen to use Cyprus as a base—including Russia and Ukraine—but also increasingly, China, India and Indonesia."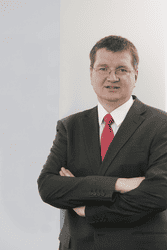 The EBRD actively supports Cyprus's recovery and diversification, investing a cumulative €259 million in six projects. The bulk of this investment has been in the financial sector, including equity investments in Hellenic Bank and Bank of Cyprus, and in trade finance. Still, the development bank is active throughout the country's diversifying economy. Recent projects include financing a Limassol-based ship management company, an advisory and support program for small and midsized enterprises and financing for five solar-energy plants. "With so many hours of sunlight a year, we see this as an obvious growth area with huge potential," says Krkoska. "These are large projects by Cyprus standards and, in the current absence of any electricity interconnections to the island, they will play a role in bolstering the country's long-term energy security."
Cyprus has ambitions to become a major energy producer. Offshore gas exploration continues in the Aphrodite gas field, discovered in 2011. In December, Cyprus signed a provisional agreement with Israel, Greece and Italy for an aggressive 2,000-kilometer (1,243-mile), three-kilometer deep, €6 billion pipeline project to connect the four countries by 2025. Yet development of the more than 100 billion-cubic-meter Aphrodite Field has been stymied, in part because of low global gas prices but also because of concerns about Turkey's response. Ankara argues that Turkish Cypriots should also benefit from the field's exploitation and that no serious drilling should commence until this is assured. It's surely a good reason to resume talks.
Many fear, however, that after more than 40 years apart it will prove very hard for the two parts of Cyprus to ever come together again in a single state, even a very loose confederation, as many close to UN negotiations believe it should be. Whether newfound prosperity salves old wounds or ancient cultural divisions prevent that wealth from being realized remains an open question.
For GF's interview with Association of Cyprus Banks director general Michael Kammas, click here.
GFmag.com Data Summary: Cyprus
Central Bank: Central Bank of Cyprus

International Reserves

US$0.3 billion

Gross Domestic Product (GDP)

US$20.5 billion*

Real GDP Growth

2015
1.5%

2016
2.8%

2017*
2.2%

GDP Per Capita—Current Prices

US$ 23,076

US$ 22,955

US$ 24,018*

GDP—Composition By Sector*

agriculture
2.3%

industry
10.4%

services
87.2%

Inflation

2015
-1.5%

2016
-1.0%

2017*
0.5%

Public Debt (general government
gross debt as a % of GDP)

2015
108.9%

2016
106.7%

2017*
105.3%

Government Bond Ratings

(foreign currency)

Standard & Poor's
BB+

Moody's
Ba3

Moody's Outlook
POS

FDI Inflows

2014
US$ 736.2 million

2015
US$ 7,384.5 million

2016
US$ 4,137.8 million
* Estimates Source: GFMag.com Country Economic Reports, UNCTAD