EVADING A HARD LANDING
By Gordon Platt
Turkey's widening trade and current account deficits are making some investors nervous, but government officials are confident they can keep the fast-growing economy from overheating if they apply the proper mix of fiscal and monetary policies.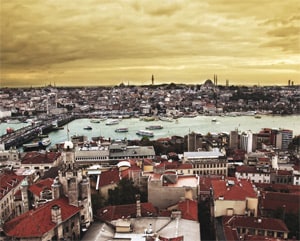 The Turkish economy expanded at a breakneck 11.6% pace in the first quarter of 2011, helping prime minister Recep Tayyip Erdoan win reelection to a third term in June. While growth slowed slightly to an 8.8% rate in the second quarter, it far exceeded the expectations of most economists and kept Turkey as the fastest-growing economy in Europe, with 10.2% growth in the first half.
Around 80% of Turkey's foreign direct investment comes from the European Union, but Erdoan says any new global economic crisis won't touch Turkey at all. "The crisis in Europe won't even deal us a glancing blow," he told provincial chairmen of his AK Party at a meeting in Ankara in September. "We're stronger this time around."
Turkey will maintain its fiscal discipline, pursue policies to increase employment, improve investment conditions and follow its privatization program, according to a statement issued by the prime minister's office. "Turkey's economy is far from fragile," Erdoan said. "We will not let the crisis psychology capture us."
UNORTHODOX POLICY
However, the country's current account deficit is expected to reach a worrisome 9.4% of GDP this year. News that the September trade deficit had widened 55% on the year to a record $10.4 billion spurred the government to act. Finance minister Mehmet Simsek announced that the government aims to use new taxes to restrict imports of mobile phones, alcohol, tobacco products and motor vehicles with engines larger than 1.6 liters.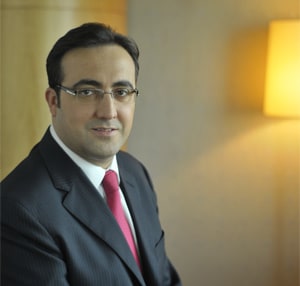 Ayci, Ispat: Istanbul is a dynamic and reliable financial center
Meanwhile, Turkey's central bank took a number of steps to bolster the lira and cool domestic demand, although central bank governor Erdem Baç said the economy was not overheating and would not suffer a hard landing.
For the past year, the central bank has been implementing an unorthodox monetary policy. In the face of rapid growth in the economy, it has cut interest rates while raising banks' reserve requirements. The aim was to curb hot money (speculative investment) inflows and slow the growth in credit, while keeping the lira weak to support exports.
Finally, in October, after the currency plunged by about 20% against the dollar, the central bank was forced to reverse course and roll back some of the reserve requirements, while increasing overnight interest rates. Turkey was losing currency reserves at too rapid a pace as it intervened to support the lira by selling dollars.
The International Monetary Fund forecasts a slowdown to 2.5% real GDP growth for Turkey in 2012, following growth of about 7.5% this year. Of course, the IMF has been wrong before. Its forecast of 3.7% growth in 2010 fell far short of the mark: The country had 9% growth that year, notes Ilker Ayci, president of Ispat, Turkey's official investment support and promotion agency.
The government's midterm forecast for 2012 through 2014 estimates growth of between 4% and 5% annually. "I think our government's forecast is quite modest and realistic," Ayci says. "Indeed, we may even observe higher growth than this, depending on developments in the global economy."
ATTRACTING FOREIGN INVESTMENT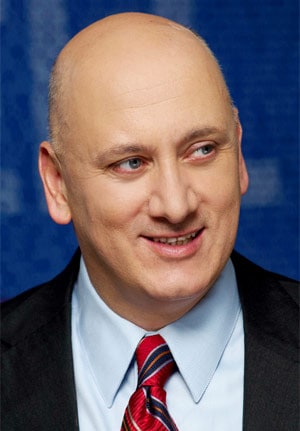 Ciliv, Turkcell: The next chapter in Turkey is mobile Internet
Turkey has been drawing strong foreign interest, Ayci says. In the first eight months of 2011, foreign direct investment inflows increased 96% over the same period in 2010—to more than $10 billion. "As the world economy recovers, Turkey will attract more investment," he adds.
Turkey is a very attractive destination for FDI, as it has sustained robust economic growth over the last nine years, Ayci notes. It was one of the few countries to be upgraded during the global financial crisis, he points out. "As the economic center of gravity is gradually shifting toward the emerging economies, like Turkey—with its robust economic performance compared with the developed world—financial actors of the global economy are looking for a safe haven," Ayci says. "Istanbul stands out as a dynamic and reliable financial center connected to major regional economies through trade and investment."
Bank Audi, a leading bank in Lebanon with operations throughout the Middle East, was recently granted permission to establish a deposit bank in Turkey, with share capital of $300 million. Bank Audi cited strong historical ties between Turkey and the Arab world, supported by growing trade turnover of $33 billion in 2010, and expanding opportunities for cross-border transactions.
"Our new subsidiary will particularly target the Turkish fast-growing middle corporate segment, which offers a large potential for financial services," Raymond Audi, the bank's chairman said. Bank Audi will use its liquidity to lend to Turkey's major corporations and will explore entering the retail market.
"Turkey's economy is far from fragile. We will not let the crisis psychology capture us"
—Recep Tayyip Erdoan, prime minister of Turkey
Meanwhile, a list of international buyers is pursuing DenizBank, one of the country's fastest-growing banks, which is owned by Dexia, the troubled French-Belgian bank that is being dismantled and nationalized. DenizBank has reach into Turkey's rural areas and focuses on lending to small-and-medium-sized enterprises.
STRATEGIC LOCATION
Istanbul's strategic location has made it a growing center for regional corporate headquarters. Coca-Cola and Microsoft manage almost 100 countries in Central Asia, Russia, the Middle East and Africa from their regional hubs in Istanbul, according to Ayci of Ispat. GE Healthcare moved its regional headquarters from London to Istanbul to manage its operations in 80 countries, he notes.
The automotive sector is also a big draw for foreign investment. Turkey is the 16th-largest automotive manufacturer in the world and the largest commercial vehicle producer in Europe, according to Ayci. "Turkey is rapidly changing, and the change is creating opportunities in many sectors," he says.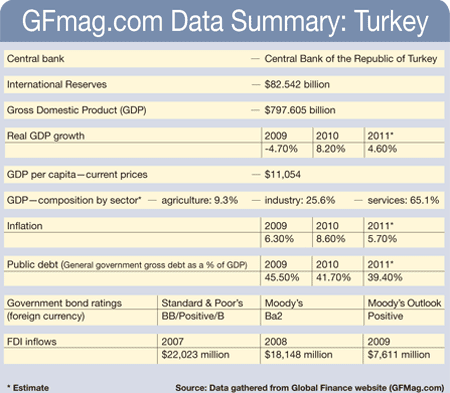 TECHNOLOGY BOOM
The IT and communications technology sectors in Turkey are on the verge of a boom. Internet penetration is rising, and growth in mobile penetration is outstripping that of the rest of Europe. Sürreyya Ciliv, CEO of mobile company Turkcell, says Turkey has a young, tech-savvy population of 74 million with an average age of 29. "As for the telecom sector, the mobile line penetration is still low at 87%, as opposed to Europe at 128% and EMEA [Europe, the Middle East and Africa] at 105%," he says. "Our story over the past 17 years has been mainly about 'voice,' while the next chapter is definitely about mobile Internet." The number of Internet users in Turkey reached 35 million in 2010, up from 4 million in 2002. The number of mobile-phone subscribers exceeded 60 million last year. Turkey imported 9.5 million mobile phones in the first half of 2011 alone.
MOBILE PERFORMANCE
Mobile data revenues in Turkey are expected to grow more than 30% between 2010 and 2014 on a compounded basis—far outperforming expected growth in Western Europe, Ciliv notes. "Mobile data, along with 3G and smartphone devices, as well as application downloads, drive the growth of our sector," he says. Turkcell introduced 3G to Turkey in 2009.
Turkish mobile players have long been leaders in implementing innovative new technologies. Turkcell, for example, was the first mobile operator in Europe to successfully introduce NFC (near field communication) service—which allows for data exchange between two devices in close proximity to each other, allowing users to pay for purchases by waving their smartphones. It launched a mobile-wallet service using NFC with Yapi Kredi Bank in May this year.
Companies in the Turkish mobile market face ever-tougher competition, however. Leader Turkcell was forced to reduced its tariffs to stave off inroads made by main competitors Vodafone Turkey and new entrant Avea. In addition, mobile virtual network operators—firms that license infrastructure from other providers—are starting to make headway in the market. Turkish mobile operators are also expanding regionally. Turkcell, for example, has operations in nine countries, and recently launched its own mobile virtual network in Germany.