LESS PAIN, MORE GAIN
Portugal's pre-credit crunch party was not as wild as that of many other countries, and its hangover should be much less severe as a result.
By Adam Rombel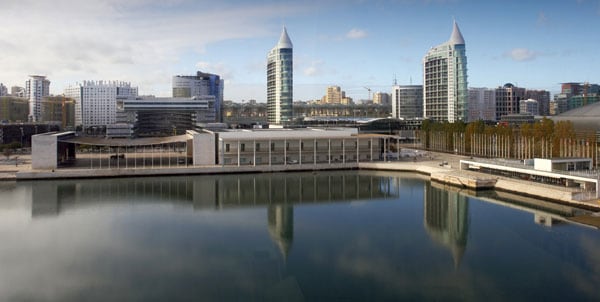 You do not have to look very deep to find discomfort in the Portuguese economy, particularly amid the global and European recession. Portugal's economic activity is expected to continue contracting this year, before stabilizing in 2010, and this nation of nearly 11 million people faces rising unemployment and high current-account deficits.
However, investors, bankers and businesses are finding opportunities and reasons for optimism. Portugal's embrace of renewable energy, its ties to fast-developing emerging markets, the relative health of Portugal's banking and real estate sectors and the potential for its tourism industry to capitalize on a regional and global economic recovery are just a few of the reasons for optimism, economists and bankers say.
"The international crisis won't vanish soon. But 'green shoots' are surely welcome, and the Portuguese economy is not hindered in the same way, at least as other countries, by an oversized construction sector, by heavily overvalued real estate or by toxic financial assets," says Gonçalo Pascoal, chief economist with Millennium BCP, Portugal's largest private financial group. "We are positioning ourselves to better harvest the benefits of the global economic upswing."
There is no question that Portugal's growth is suffering. According to the country's national statistics office, the INE, Portugal's gross domestic product decreased by 3.7% in the first quarter of 2009 compared to the first quarter of 2008 and by 2% in the fourth quarter of 2008. Shrinking exports, declining investment-including in construction-and dampened consumer spending contributed to the acceleration in the GDP decline.
Analysts expect more of the same for the rest of 2009. The European Union (EU) recently forecast that Portugal's GDP would fall 3.7% for the full year before clawing back to a more moderate decline of 0.8% in 2010. Other forecasts by banks and rating agencies call for Portugal's GDP to remain flat or even rise slightly in 2010.
"A more visible recovery is expected in 2010," says José Maria Espírito Santo Ricciardi, chairman and CEO of Banco Espírito Santo Investment. "This recovery will come from a better external environment in Portugal's more traditional trade partners in Europe but also from the increased trade and investment ties between Portugal and faster-growing economies in Latin America, Africa and even Asia."
Any recovery will not be without accompanying pain. The unemployment rate in Portugal rose to 9.3% in April 2009 from 9.1% the previous month. The EU forecasts the rate could near 10% by next year. The country's high current-account deficit is also a problem. "At 10% of GDP the external deficit is simply unsustainable," says Pascoal. Nearly half the deficit comes from Portugal's dependence on foreign oil.
Causes for Optimism
Despite the long shadow of the economic downturn, not all is bleak. Portugal's banking sector, for example, escaped many of the problems other countries faced from the global financial crisis and mortgage loan debacle. "Portugal did not embrace the housing boom in the same way as other EU countries did," says Pascoal. "The banking sector has also shown its resilience over the most turbulent times we've seen for decades."
"The Portuguese banking sector is mainly devoted to traditional retail banking," Pascoal continues. "So, today, balance sheets impaired by illiquid and highly devalued complex financial instruments do not burden the main Portuguese banks."
Portugal also presents business opportunities and growth in some sectors, particularly as the broader global and regional economic outlook improves. One of those sectors is renewable energy. "Portugal, with its abundance of natural resources such as ample sunshine, a big coastline and plentiful wind, is expected to reap huge benefits in terms of revenues and employment for its wave, solar and similar clean-energy-source farms," says Gilmour Noronha, credit director with Banco Finantia.
Portugal's primary player in this market is EDP Renováveis (EDPR), the renewable-energy subsidiary of Energias de Portugal (EDP), which carried out an IPO in June 2008. EDPR is one of the world's largest wind-energy firms. The company grew its wind-electricity output in Portugal by 40% last year and in Spain by 28%.
Portugal as a whole is a leader in Europe's drive to boost renewable-energy use. By 2020 the country expects to get more than 30% of its energy from renewable sources (solar, wind, wave, biomass and hydropower). In growing its renewable-energy complex, Portugal is already far ahead of neighboring Spain as well as Germany, France and the United Kingdom, generating 20% of its power from renewables.
While prospects in the renewable-energy sector look bright, the future for the country's tourism industry is less clear. Portugal's tourism industry has been hit hard by the global economic downturn. In the first quarter of this year Portugal attracted 2.2 million guests to its hotels and similar establishments, a 13% decline from the nearly 2.6 million guests in the first three months of 2008, the INE says. The number of foreign guests fell by 21%, and total tourism revenue declined almost 19% in the first quarter to $279 million from more than $342 million a year ago, the INE reports.
The current weakness in the tourism sector comes after several years of strong growth in tourist activity in Portugal, which is known for its beaches, Porto wines, Fado singers and friendly locals. As a result, tourism has been gradually becoming an ever-larger part of the Portuguese economy. According to a March 2009 report from the World Travel & Tourism Council (WTTC), cited by Banco Finantia's Noronha, the Portuguese tourism economy is ranked 10th in size in the EU and sixth in relative contribution to the national economy.
Emerging Market Opportunities
Another bright spot is the country's business ties to the emerging economies that are expected to produce the most rapid growth coming out of this global recession. "The recovery should come first in those areas not directly exposed to the origins of the credit crisis, in economies that maintain strong growth potential and sound macro-economic fundamentals," says Espírito Santo Ricciardi. "The Portuguese economy is in an excellent position to [capitalize], given its close and increasing ties with economies such as Angola, Brazil and the Maghreb [region of northwest Africa] that still show strong growth potential. Portuguese exports to those three areas have been growing at double-digit rates, despite the ongoing difficulties at the global level."
Noronha is optimistic about the future in part because of the expertise of Portuguese companies in tapping new markets. "Despite the crisis, the Portuguese economy has been resilient. This mirrors the country's past and current policies and places it ideally in a position of strength to attract an increased portion of global investments and business once the current negative cycle turns," he says.
"Portuguese companies have been successful in their cross-border adventures, especially in the Latin American and African markets," Noronha says. Inroads are being made into the Eastern European markets, with a growing interest in Asia."