T URBULENT TIMES
Despite global economic challenges, Greece presents investors with opportunities.
By Adam Rombel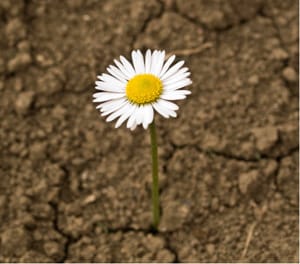 Things are bad everywhere, but they are not as bad here. That sums up the plight of the economy and business climate of Greece amid a global economic and financial market meltdown, according to some experts.
Since its entry into the European Monetary Union (EMU) in 2001, Greece, bolstered by booming investment, has produced GDP growth averaging about 4%—easily faster than the euro area as a whole. Now, as economic output is declining across most of Europe, it is not falling as fast in Greece. "Macro-economic conditions in Greece improved dramatically with entry into the EMU in 2001," says Paul Mylonas, chief strategist at the National Bank of Greece. "With the resulting stable economic environment, investment boomed with businesses benchmarking themselves against European neighbors. Output growth in Greece has exceeded that of the euro area over the past several years by a wide margin, and, indeed, in 2009 activity in Greece is expected to decline by less than any other EMU country, excluding Cyprus," he notes.
The International Monetary Fund (IMF) recently forecast that Greece's GDP will contract by 0.2% in 2009, breaking a 15-year string of positive GDP growth. However, by comparison, the IMF predicted GDP in the euro area would shrink by 4.2% this year and by 4.1% in the United Kingdom.
A MIXED OUTLOOK
Greece is not without its daunting economic challenges. The country is one of Europe's most heavily indebted and is under pressure from the European Union (EU) to reduce its budget deficits and debt levels. In 2008 Greece's deficit equaled 5% of GDP, well above the EU's 3% limit.
The country's unemployment level is expected to rise to 9% this year and 10.5% in 2010, up from 7.6% in 2008, according to the IMF's forecast. Other forecasters see unemployment in Greece rising even higher. High unemployment, particularly among the country's youth, helped fuel street riots late last year.
Greece's traditionally strongest industries—construction, tourism, real estate and shipping—are all being hit hard by the global recession, but the government is acting to limit the damage. Construction activity fell 17% in 2008, and in an attempt to jump-start the building industry, the Greek government rolled out loan guarantees and tax deductions for homebuyers on April 26 this year. Among the moves is a decision to scrap restrictions on banks that prevented them lending more than 75% of a property's commercial value.
Government officials and industry leaders are concerned about what is in store for the upcoming summer tourist season. A lot is at stake because tourism accounts for almost 20% of GDP in Greece as visitors flock to its islands, beaches, archaeological sites and monuments. SETE, the association of Greek tourism enterprises, warned in early April that sharp declines in early bookings indicated the country could see 3 million fewer tourists this year, resulting in the loss of €5 billion in tourism revenue.
Greece, home to the largest shipping economy and commercial fleet in the world, is also suffering as the recession eats into shipping volumes. This industry had generated tremendous growth in the past several years, benefiting from more trade with China, India and other fast-growing economies, but has been badly hurt by the decline in global trade.
Athens–based DryShips, a five-year-old company that owns and operates drybulk carriers worldwide, exemplified the strength of the shipping industry with its soaring earnings and stock price. The party came to an end in the second half of last year as global trade basically ground to a halt. The company's shares tumbled 98% from their May 2008 peak to their low in early March of this year.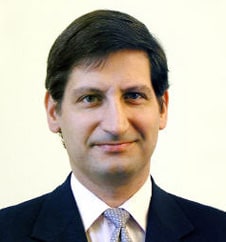 Mylonas: Expects Greece to weather the global slump better than most
Another trouble spot for Greece is the economic weakness besetting its neighbors. Greek banks, construction firms and other businesses have benefited from tapping the rapidly growing markets of southeastern Europe. The problem is that those economies have seized up amid the global financial crisis and under the weight of their own collapsing currencies.
For example, the IMF forecasts that the once-hot economies of Bulgaria and Romania will contract by 2% and 4.1% this year, respectively. Both grew by more than 6% in both 2007 and 2008. This has caused Greek companies, such as Alpha Bank, which had €6.1 billion in deposits and hundreds of branch offices in emerging southeastern Europe as of year-end, to tighten the reins.
"In southeastern European countries, we witnessed extreme volatility in their currencies and a sharp downward revision of the growth forecasts for their relevant economies. In response to this deteriorating outlook Alpha Bank's already conservative loan underwriting criteria have been tightened further," the bank said in its 2008 year-end earnings report.
HOPE ON THE HORIZON
Along with other European markets, the Athens Stock Exchange had a strong April, rising more than 20%. This could signal improved prospects for economic recovery later in 2009 and in 2010. But the timing, shape and extent of the recovery will depend greatly on Europe. The Greek economy "depends critically on what happens in Europe," says Mylonas. "Over 70% of our tourists come from Europe, and an approximately similar amount of our goods trade, both direct and indirect, … originate in Europe."
Assuming a broader regional and global turn in the economic tide, Mylonas sees Greece's greatest economic prospects in its service industries—tourism, health, legal, education and shipping services—including some that are hurting badly now. For example, the country has significant room left for growth in the market for second homes for the coming wave of retiring European baby boomers. "In contrast to other countries, residential construction focusing on tourism and second homes, more generally, will also have a bright future, looking forward," Mylonas says.
DryShips on May 1 reported earnings that beat analysts' expectations, when excluding one-time charges. The company reiterated its strong financial position and said it could take advantage of the current economic climate by making acquisitions. George Economou, chairman and CEO of the company, says DryShips has a $1.7 billion cash pile and intends to take advantage of the troubles facing many of its rivals. "DryShips is uniquely positioned among its shipping peers to go after distressed assets and drive the long-awaited consolidation of the industry," he said in the company's earnings report.
Renewable energy is another area where businesses and investors can find opportunity in Greece, with the government providing some of the most generous incentives in Europe for the development of solar and wind power.
And when macro-economic conditions start to improve, Greece will again be an attractive entryway to southeast Europe. "As the world climbs out of its current steep recession, I believe Greece and the surrounding countries will experience strong growth, much stronger than western Europe," says Mylonas.
GREECE IS PROVIDING SOME OF THE MOST GENEROUS INCENTIVES IN EUROPE FOR SOLAR AND WIND POWER