Peso volatility and investor caution are likely to linger through the middle of the year.
Uncertainty looms for Mexico, politically and economically, yet the developing nation's gross domestic product continues to expand.
The projected 2% GDP growth in 2018 might not be great compared to some other emerging markets, but it is par for the North American course. How much else Mexico's economy will have in common with its wealthy neighbors to the north, though, remains an open question.
The biggest near-term risk to Mexico's growth is the possibility that the United States will scuttle the North American Free Trade Agreement (Nafta). That would drastically alter Mexico's export relationship with the United States at a time when the healthy US economy is lifting demand for Mexican manufactured goods. While World Trade Organization rules would govern cross-border commerce in the absence of Nafta, the uncertainty is keeping some investment in long-term growth projects on hold.
Recently passed US tax reforms, designed to make the United States a more attractive place to invest, could co-opt portions of the Mexican economy. Even so, companies are unlikely to relocate to the United States en masse because Mexico's lower wages and state tax regimes remain reasons to stay.
Politics, Banks and Exports
With a national election months away, political corruption and rampant crime are major concerns for Mexican voters. Mexico's presidential campaign will determine policy and tone for the next six years and, in a global season of populism, anything goes. Leftist presidential candidate Andrés Manuel López Obrador and his National Regeneration Movement party (Morena) have gained momentum in the polls; his victory would be a retreat from the pro-business policies of term-limited president Enrique Peña Nieto and the reigning Institutional Revolutionary Party (PRI). A coalition led by the center-right National Action Party (PAN), could prove to divisive for the frontrunners.
It is a hot cauldron of risk. A López Obrador administration isn't likely to produce an all-out assault on private enterprise, but the prospect is fueling capital flight and putting some deals on hold.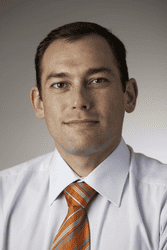 "A slowdown in investment, that's our worry," says Felipe Carvallo, a senior credit analyst at Moody's Investors Service who covers Mexican banks. "Even just [investors' perception of] risk … could affect confidence, which affects growth expectations and investment."
Even so, the economy is not in crisis. Job creation under Peña Nieto could carry his party to victory despite corruption allegations. During his term, energy- and financial-sector reforms passed and will be hard to undo.
Fostering greater domestic energy independence—Mexico is a net importer of fuel—is at the top of López Obrador's election agenda. Years of underinvestment at state-controlled oil company Petróleos Mexicanos (Pemex) have taken their toll. Meanwhile, energy reforms opened Pemex's offshore fields to international competition, but came as oil prices tumbled. Still, the international oil majors have committed billions to energy exploration in Mexican territorial waters of the Gulf of Mexico. Investment could finally stem production declines in 2018, no matter which candidate is elected president, and should jump-start more joint ventures in Mexico's energy sector.
The outlook for Mexico's large banks remains stable, despite exposure to Pemex, with improving net interest margins. Further, nonperforming loans as a percentage of gross loans are the lowest in a decade. Lending conditions are improving as reform brings more small and midsize companies—and more workers—into the formal economy. In addition, the minimum wage jumped more than 10% last year, partially offsetting inflationary pressures. Improving consumer confidence tends to support loan growth as well as overall economic stability.
Exports play their role in lifting Mexico's economy, but infrastructure spending serves as another key driver in the wake of last year's devastating earthquakes, which rattled Mexico City.
Macro Concerns
"The Mexican economy has shown relative resilience to shocks in recent years, and we expect that to be the case in 2018," says Rafael de la Fuente, chief economist for Latin America at UBS. "The consensus is roughly that Mexico will manage to grow at the rate that it has for the last five years."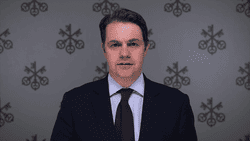 That is not to say that all constituencies will see equal growth. Economists at Mexican bank Banorte expect private investment to slump during the first half of 2018. While they expect Nafta to survive in some form, they consider it possible that negotiations might stall in the first quarter. Should that occur, there may not be enough time for the necessary legislative approvals to seal the deal before the July 1 election. In a scenario without Nafta, Banorte economists put Mexico's GDP growth at 1.6% in 2018. If uncertainty dissipates after the election, private investment picks up and oil cooperates, GDP could exceed 2%.
Bearishness about Mexico's output prevailed early in 2017: Estimates of 1% growth reflected negative US rhetoric and bond-rating agency skepticism. But strong exports, domestic consumption and central bank policy defied skeptics, notes economist Arnulfo Rodríguez of Pichardo Asset Management in Mexico City.
"New foreign direct investment into the traditional manufacturing sector is cautious ahead of the final result of Nafta and the final effects of Trump's fiscal reform," Rodríguez says.
But when the politicization of Nafta dies down, cooler heads are likely to recognize that the US and Mexican industrial sectors are closely integrated, with parts for autos, refrigerators and computers crossing the border numerous times in the manufacturing process. Nafta is likely to prevail, with some changes, Rodríguez surmises, because "trade flows are already in place, and they are working," and the US and Mexico are already collaborating on security and immigration issues.
"If by March, there is a framework for the new Nafta, I think we will find a lot of optimism in markets," Rodríguez says. "If, at the same time, López Obrador's probability of winning is lower, expect a major rally in Mexico's stock market and appreciation of the Mexican peso against the dollar."
The peso plunged against the US dollar after US president Donald Trump was elected in 2016. But after Mexico's central bank announced steps to buttress the currency, it soared through mid-2017. For last year, with one of the worst hurricanes to ever hit the Mexican shores and one of the worst earthquakes on record, the peso appreciated about 6% against the greenback.
Mexico's new central banker, Alejandro Díaz de León, who was appointed by the outgoing president, admitted in a recent interview that, as Nafta negotiations come to a head, "it is difficult to think that all possible scenarios are incorporated in the exchange rate."
Should Nafta negotiations fail, according to Díaz de León, Mexico's credit rating may face downgrades, and the peso could be volatile.
"The peso is not a big question mark. It is sustained by strong commerce and international reserves that could cover eight years of a trade deficit without need of foreign investment," Rodríguez says. "The Mexican peso is supported by strong economic fundamentals and the government's commitment to free-market policies."
GFmag.com Data Summary: Mexico
Central Bank: Bank of Mexico

International Reserves

US$ 173.7 billion (2016)

Gross Domestic Product (GDP)

US$ 1,124.3 billion*

Real GDP Growth

2015
2.5%

2016
2.1%*

2017
2.3%*

GDP Per Capita—Current Prices

US$ 9,452

US$ 8,698

US$ 9,102

GDP—Composition By Sector*

agriculture:
3.7%

industry:
33.1%

services:
63.2%

Inflation

2015
2.7%

2016
2.8%*

2017
3.3%*

Public Debt (general government
gross debt as a % of GDP)

2015
54%

2016
56%*

2017
56.1%*

Government Bond Ratings

(foreign currency)

Standard & Poor's
BBB+

Moody's
A3

Moody's Outlook
STA

FDI Inflows

2014
US$25.6 billion

2015
US$30.2 billion

2016
US$26.7 billion
* Estimates Source: GFMag.com Country Economic Reports, IMF
Mexico – Key events in 2018

Event

Date

Oil auction, 1st field of 3rd round

March 27

Campaigns officially start

March 30

General elections

July 1

Congress inauguration

September 3

Budget 2019 limit for approval (Senate)

November 30

New president takes office

December 1

Sources: BNP Paribas, Finance Ministry of Mexico, INE
REAL GDP GROWTH IN LATIN AMERICA

COUNTRY

2017

2018

Argentina

2.5%

2.5%

Brazil

0.7%

1.5%

Chile

1.4%

2.8%

Colombia

1.7%

2.8%

Mexico

2.1%

1.9%

Venezuela

-12.0%

-6.0%

Source: IMF (projections)