Saudis ally with SoftBank, others, to boost start-ups, broadband, ecommerce, says Mohamed Badat of Bidaya Home Finance.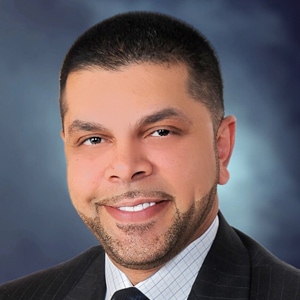 The Public Investment Fund (PIF), which is expected to exceed $2 trillion following the partial privatization of Saudi Aramco in 2018, is slated to play a major role in diversifying the Saudi economy. The PIF, which is under the Council of Economic and Development Affairs, and Japan's SoftBank Group are creating a $100 billion fund to invest in technology.
Last year, the PIF invested $3.5 billion in Uber Technologies and $500 million in noon.com, which aims to become the Amazon of the Middle East. The government also will partner with the private sector to expand the kingdom's high-speed broadband networks.
Local start-ups are receiving strong support from the government, says Mohamed Ismail Badat, chief commercial officer of Bidaya Home Finance. Bidaya enables Saudis to apply for shariah-compliant home mortgages online. "We are sponsored by strong public enterprises such as the PIF and the Islamic Corporation for the Development of the Private Sector (a subsidiary of the Islamic Development Bank)," Badat says. "We received this support from the government and other stakeholders, especially since our business plan was riding on the wheels of leveraging technological innovation for a critical industry."
Bidaya is investing in disruptive innovation to alter the impersonal and bureaucratic experience of applying for a mortgage, Badat explains. "We recently launched a fully integrated Web portal that allows consumers to select a property through our collaboration with a leading online property-finder [eSimsar] and to receive a decision on their home-financing application," he says. Completing the process over the Internet provides an intuitive experience to millennials, says Badat.
Bidaya was licensed by the Saudi Arabian Monetary Agency in December 2015 and is a member of Simah, the credit bureau of Saudi Arabia. Bidaya recently became the only nonbank financial institution using the subsidized funding program of the Real Estate Development Fund and the Ministry of Housing.
Bidaya has served more than 1,000 Saudi households in the past year. "Through our digital efforts and promotions that target first-time homebuyers and newlyweds, we are trying to alter the perceptions of people with regard to home finance and housing," Badat says.
GFmag.com Data Summary: Saudi Arabia
Central Bank: Saudi Arabian Monetary Agency

International Reserves

$627.0 billion

Gross Domestic Product (GDP)

$646.0 billion*

Real GDP Growth

2014

3.6%

2015

3.5%

2016*

1.2%

GDP Per Capita—Current Prices

$20,482*

GDP—Composition By Sector*

agriculture:

2.4%

industry:

42.9%

services:

54.7%

Inflation

2014

2.7%

2015

2.2%

2016*

4.4%

Public Debt (general government
gross debt as a % of GDP)

2014

1.6%

2015*

15%

2016*

31%

Government Bond Ratings

(foreign currency)

Standard & Poor's

A-

Moody's

A1

Moody's Outlook

STA

FDI Inflows

2013

$8.9 billion

2014

$8.0 billion

2015

$8.1 billion
* Estimates Source: GFMag.com Country Economic Reports