COUNTRY REPORT
Despite the change of leadership Qatar has undergone, the new emir is expected to follow his father's lead, building on the country's early economic gains by diversifying beyond oil and gas. But he may tread more cautiously when it comes to foreign policy.
Compared with most transfers of power in the Middle East, the events of June 25 in Doha were civil and low-key. Without warning, 61-year-old Hamad bin Khalifa al-Thani—emir since 1995 and one of the Gulf's most transformational leaders—handed the reins to his fourth son, Tamim, 33, saying it was time for a younger generation to take control. One day later the new emir sacked highly influential prime minister (and one of Qatar's richest men) Hamad bin Jassim bin Jaber al-Thani, replacing him with sheikh Abdullah bin Nasser bin Khalifa al-Thani.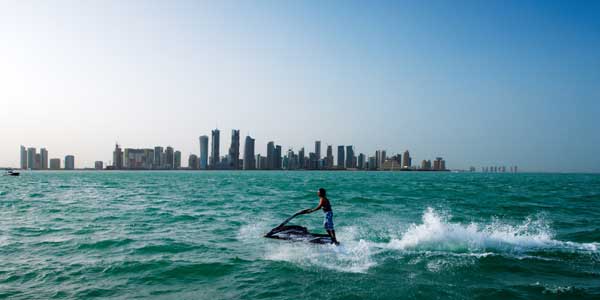 These events lacked the drama still sweeping through the Arab Spring countries or even that in Qatar 18 years ago, when sheikh Hamad overthrew his own father in a bloodless coup as the latter was visiting Switzerland. However, the changes reflect concern in other Gulf capitals at sheikh Hamad's support for the Muslim Brotherhood in Egypt and Islamist rebels in Syria; the expectation is that Tamim will more closely reflect mainstream GCC policies.
"Tamim may be young, but he clearly has the overwhelming support of the other Gulf states and, most importantly, Saudi Arabia," says Ayham Kamel, senior Middle East analyst for the Eurasia Group.
Observers agree that on the surface at least, there will be little change within the world's wealthiest nation per capita. "All the indications suggest that the new sheikh will continue his father's domestic policies," says Jason Tuvey, Middle East analyst at London-based consultancy Capital Economics.
A CHANGE OF MANAGEMENT STYLE
Little wonder. With the world's third-largest reserves of gas and the 13th-largest of oil, Qatar's energy wealth would have bought it prosperity under almost any circumstances, owing to rising demand from China and the West. During his 18 years in power, however, sheikh Hamad made a series of decisions that turned Qatar into a force to be reckoned with, not least those to construct liquid-nitrogen-gas plants and to become the world's largest supplier of LNG.
High GDP growth rates of around 15% a year fueled by the gas industry reinforce the sense of national prosperity, as does the current-account surplus—almost 30% of GDP last year—and the fiscal surplus, around 15% in a typical year. An assertive foreign policy and the high-profile acquisition strategy of sovereign wealth fund Qatar Holding have further boosted Qatar's global image.
Managing the economy is one thing, but when it comes to foreign affairs, sheikh Tamim may be encouraged to change the substance and style of policy. Foreign policy reversals—notably in Egypt, with the fall of Mohamed Morsi, whom Qatar supported to the tune of $9 billion in aid, but also in Syria, with the failure to topple president Assad—suggest he may tread more carefully than his father did, as urged by other GCC countries.
The same perhaps can also be said of his approach to financial policy. Qatar Holding, the international investing arm of Qatar's sovereign wealth fund, may adopt a more measured investment strategy. Caution and consolidation will be key.
INFRASTRUCTURE SPEND
A moratorium on new gas exploration until 2015 may have slowed growth, although GDP is still expected to grow by a pretty respectable 5% to 6% this year and next. It has, however, helped boost diversification, with the non-oil economy expected to grow by 9% to 10% a year for the foreseeable future.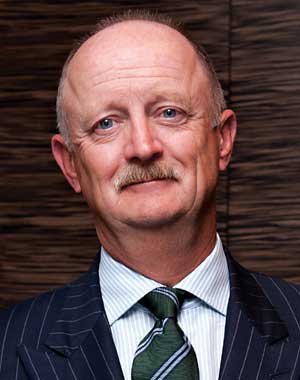 Troop, Barwa Bank: Islamic banking assets are now around 25% of total bank assets here
In line with the ambitious aims of National Vision 2030—Qatar's strategy for transforming itself into an advanced economy— sheikh Tamim seems likely to maintain the focus on infrastructure investment. Preparations for the 2022 FIFA World Cup will constitute part of this, with one of the most ambitious building programs ever envisaged underlying the $205 billion Qatar plans to spend on infrastructure.
This includes a new metro to ease Doha's traffic-clogged streets; a new airport, Hamad International, now scheduled to open in early 2014 after delays; a new port; railroad projects, desalination and electricity plants; and hospitals and educational facilities.
"No doubt there will be several years of turbulence as construction activity continues, but if the plans as proposed are completed, Doha will have a world-class integrated infrastructure network to rival any city in the world," says John Davis, CEO of Colliers International, Middle East and North Africa.
Steve Troop, CEO of Barwa Bank, a leading Islamic bank in Doha, says local banks will take on a significant role in supporting and financing all these projects. "The sector is well capitalized, and many banks have increased their capital base to increase funding capacity."
FINDING PROFITABLE NICHES
Troop hopes that over time Doha will be able to develop as one of the Gulf's leading Islamic banking sectors. "Islamic banking assets are now around 25% of total bank assets here, which represents growth of 5% to 6% over the past four years," says Troop, whose bank has focused on the sector since its establishment five years ago. "From the start we wanted to find profitable niches where we can effectively compete: We are not a mainstream or retail bank, nor do we have any desire to be."
Tamim Hamad al-Kawari, CEO of QInvest, one of the leading Islamic banks in Qatar, says that the recent streamlining of operations into three divisions—investment banking, asset management and investing its own capital—will enable it and its largest shareholder, Qatar Islamic Bank, to benefit more fully from opportunities. "We want to ensure we are structured to fully support Qatar and the wider region's international investment plans as well as ensure we are recognized as the gateway for investors looking to access Qatar's fast-growing economy," he says.
Initial euphoria about Doha's becoming a major financial center faded early this fall after NYSE Euronext sold its 12% holding in the Qatar Exchange to the Qatar Investment Authority. However, local financiers say the decision by market indexes provider MSCI to upgrade the exchange from frontier to emerging markets status has boosted sentiment, valuations and volumes. Forthcoming IPOs, most notably from Qatar Petroleum, should ensure the exchange becomes one of the Gulf's more active. This suggests more diversification against a background of continued growth, sustained by the energy industry and of course, the ongoing investments in infrastructure.