Qatar has staved off disaster with new alliances. Still, the regional conflict must be resolved for long-term health.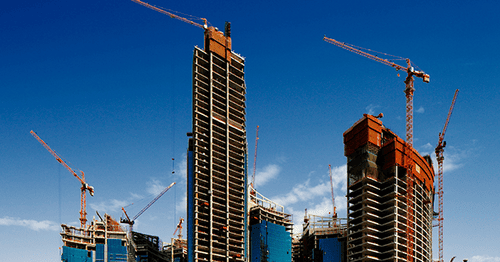 The economy of Qatar, one of the world's leading exporters of liquefied natural gas (LNG), is functioning smoothly despite the blockade imposed on June 5 by four of its Arab neighbors: Saudi Arabia, the UAE, Bahrain and Egypt. Qatar's oil and gas exports have continued to flow freely, and new trade routes have been put in place. Qatar recently opened a deepwater port, Hamad, which is capable of handling large container ships. The worst of the import disruptions appears to be over, and inflation has eased.
The negative effects of the diplomatic crisis on Qatar's economy have been significant, however. Real GDP growth slowed to 0.6% in the second quarter from 2.5% in the first quarter, reflecting low oil prices and production cuts as well as a secular slowdown in non-oil growth. There were temporary impacts in some sectors, such as logistics and tourism; but the economy remains on track to record 2.5% growth for 2017 and 3.1% in 2018, according to the latest forecast from the International Monetary Fund. The longer-term outlook could be even brighter, with LNG production to be boosted by 30% around 2022–2024.
Meanwhile, Qatar has restored full diplomatic relations with Iran, with which it shares a large gas field, and has drawn closer to Russia and Turkey. Qatar also signed deals since June for multibillion-dollar warplane purchases from the US and the UK. The small Gulf country remains home to a vital US air base.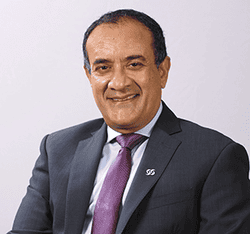 "Qatar can certainly muddle through the blockade, probably indefinitely," says Jason Tuvey, Middle East economist at Capital Economics. The country's banking sector is vulnerable, however, because of its heavy reliance on wholesale funding, Tuvey says, "There have been large deposit withdrawals, and credit growth will remain weak after having been the main driver of economic growth."
Joseph Abraham, group CEO of Commercial Bank Group, sees in the nation's financial-services industry plenty of strength to withstand the external pressures. "Qatar has a robust banking sector, and the government is providing tremendous support—injecting $38 billion over two months in response to withdrawals of $30 billion," he says. "The resilience of the Qatari banking sector is evident from rising deposits, credit expansion and improving liquidity reported as early as July."
Abraham says the consequences of the blockade on Commercial Bank's business have been minimal. "There has been an increase in the cost of liquidity, but the impact has been mitigated by repricing assets and increasing our transaction–banking fund base," he says.
In a move unrelated to the economic blockade, Commercial Bank reevaluated its investment in United Arab Bank in the UAE. "After an expression of interest from several potential buyers, we accepted a conditional offer for our shares," Abraham says. "This will allow us to redeploy capital in a more productive way in line with our five-year strategic reshape plan."
Commercial Bank's Turkish subsidiary, ABank, and its associate, National Bank of Oman, continue to be key parts of the group, according to Abraham. "We view the Turkish economy as having tremendous potential in the medium and long term, with ABank expected to capitalize on this growth," he says. Qatar and Turkey are also strategic trading partners, and this trade has grown as a result of the blockade.
Bassel Gamal, group CEO of Qatar Islamic Bank (QIB), the country's largest shariah-compliant lender, says the country's Islamic-banking sector has grown rapidly in recent years and now accounts for more than a quarter of total banking assets. This year, QIB introduced a new omnichannel platform, including biometric-log-in and ecash-transfer capabilities—an illustration that Islamic doesn't have to mean "old fashioned"; shariah compliance can be totally modern.
"We expect growth to continue at a reasonable pace across the banking sector, as large infrastructure projects are a work in progress in preparation for Qatar's hosting of the 2022 World Cup," Gamal says. Islamic banks have the capabilities and capacity to structure and finance the major infrastructure projects that are part of Qatar's National Vision 2030, he believes.
"Initial concerns that trade disruptions due to the current situation would affect key infrastructure projects were cushioned by good levels of inventory of construction materials," Gamal explains. Construction materials that previously came largely from Saudi Arabia are now sourced elsewhere, such as steel from Malaysia. Imports have been rerouted through Oman rather than via Dubai's Jebel Ali port.
"Modern transport infrastructure—including ports, airports and highways—are important to any country's economic attractiveness and growth," Gamal notes. Qatar has established new direct shipping lines in a number of ports in China, India, Malaysia, Taiwan, Turkey, Greece, Oman and Kuwait, with more destinations expected soon.
"We expect joint ventures between Qatar and oil majors, as well as international construction companies, to account for the majority of local and foreign investments in the years to come," Gamal says.
Still, foreign investors also will play a role in the country's diversification and development of a knowledge economy. In August, Qatar ended visa requirements for 80 nations. "While some countries in the region have taken to closing their skies and their borders, Qatar has instead opened its borders to more freely welcome visitors from all corners of the world," Akbar Al Baker, group CEO of Qatar Airways, said at the time.
Increases in food prices, erosion of Qatari fiscal balances and a rise in borrowing costs are real risks Qatar will continue to face if the situation is not settled amicably, according to M.R. Raghu, head of research at Kuwait Financial Center (Markaz) and managing director of Marmore Mena Intelligence. At the same time, he believes, the crisis will help Qatar broaden the range of its international trading partners.
Qatar has managed to maintain its World Bank ease-of-doing-business ranking at 83, but it still has a long way to go to improve its business climate, Raghu adds. "Sizeable fiscal reserves and help from regional allies could enable Qatar to withstand the pressure from the embargo and sustain its economy for the long term," he says. "However, it would be in the interest of all concerned to resolve the crisis at the earliest."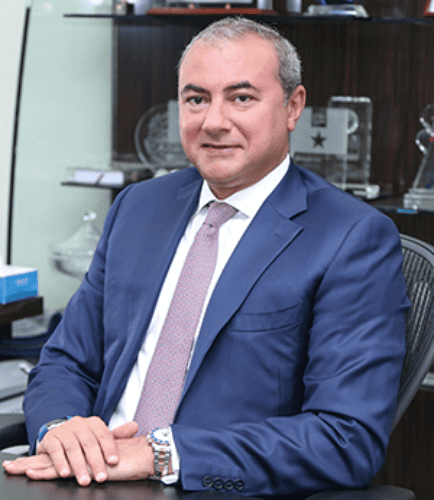 Tuvey of Capital Economics says there is a risk of a breakup of the Gulf Cooperation Council (GCC) if there is no resolution. For the past 36 years, this political and economic alliance of six Middle Eastern monarchies has been a stable part of a region in turmoil. If Qatar pulls out or is expelled from the GCC, the organization won't necessarily collapse; but it would be weakened.
By closing a channel of communication, any breakup of the GCC would probably lead to more disputes between the Gulf countries spilling out into the public arena, according to Tuvey. "Another potential concern is that Iran could sense an opportunity to strengthen its ties with some of the smaller GCC countries, such as Qatar and Oman, which could rattle the likes of Saudi Arabia and the UAE," he notes.
In economic terms, an end to the customs union introduced in 2015 would not be a disaster, Tuvey says. Intra-GCC trade accounts for just 12% of the group's total export revenues. However, he adds, a collapse of the customs union would also bring to an end moves toward the creation of a single market and a monetary union.
"The worst of the crisis has passed," says Raghu, "but the state is still facing significant challenges and needs to resolve the crisis soon in order to avoid any long-term implications."