With the country's oil revenue set to slide by about 30% this year, privatization is a largely untapped resource.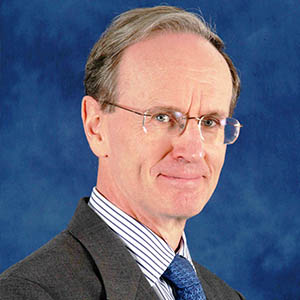 Soon after he became Saudi Arabia's ruler earlier this year, king Salman bin Abdulaziz Al Saud created the Council for Economic and Development Affairs, which is headed by his son, crown prince Mohammad bin Salman Al Saud. The powerful CEDA is expected to accelerate privatizations of state-owned companies to help replenish the kingdom's coffers.
Adel Al-Ghamdi, CEO of the Tadawul (the Saudi stock exchange), speaking just ahead of the opening of the exchange to direct foreign investment in June, said he knew of at least 10 companies that might be candidates for privatization.
With the country's oil revenue set to slide by about 30% this year, privatization is a largely untapped resource, according to economists at Riyadh-based Samba Financial Group. Privatizations, as well as straightforward sales of government assets such as land, are difficult to predict, but the country's housing shortage suggests that land sales might need to be stepped up in the years ahead, Samba's economists say.
Although the opening of the Saudi stock market to qualified foreign investors (QFIs) in June did not trigger a stampede of foreign investment into Saudi stocks, increased portfolio inflows are likely in the medium term, according to Samba. Only a handful of QFIs have been approved so far, and the market fell sharply in August as oil prices renewed their decline.
David Dew, managing director and group general manager of SABB, owner of 51% of HSBC Saudi Arabia, which registered the first QFI and conducted the first such trade, says: "Since then, we have received regulatory approvals for the registration of other QFIs and QFI clients, and we have a pipeline of several more."
Once market conditions improve, sectors open to privatization could include telecommunications, aviation, desalination, highway management, railways, healthcare and municipal services. Earlier this year, Saline Water Conversion Corporation, which produces 60% of the country's water supplies, submitted a privatization request to the Supreme Economic Council. SWCC is the second-largest producer of electricity in the kingdom after Saudi Electricity.
Saudi Arabian Airlines (Saudia) has already privatized its catering, cargo, ground services and aerospace engineering businesses. The airline is preparing to privatize its aviation academy, its real estate development company and Saudia Private Aviation, which provides private airline services for businesses. Saudia, the commerical carrier, will be the last to be privatized.
Many fund managers will not be able to invest in Saudi shares until the country is included in the MSCI's Emerging Markets Index, most likely from about 2017 onward, Samba says. With oil prices likely to have improved by then, Samba expects inflows of $30 billion to $40 billion from 2017 to 2020.