Croatia needs foreign direct investment, but it has work to do sprucing up the welcome mat.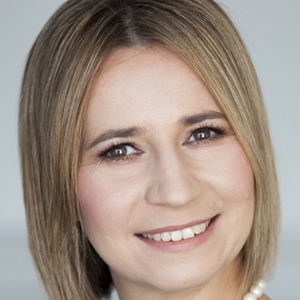 Like other geographic regions once under communist rule, Croatia has traveled a chaotic road to genuine statehood. Part of the Austro-Hungarian Empire before World War I, then part of Yugoslavia, Croatia declared independence in 1991, only to get embroiled in a war with Serbia.
Since then, Croatia has continued evolving away from communism and with notable exceptions—such as forestry and water—now operates on a free-market basis. It joined the European Union in 2013 and competes with other former communist-bloc nations for FDI.
"We need fresh money," says Ivana Zerec, head of European and international relations in Croatia's Ministry of the Economy, during an interview from her office in Zagreb. "We really need to have fresh capital coming from outside the country."
Croatia welcomes FDI in most sectors, but especially manufacturing. "We would really like to have some new production facilities in Croatia," Zerec says, adding that the country welcomes all types of production. It would also welcome five-star hotel projects to boost its tourism sector.
Croatia offers investors various competitive advantages, such as a central location. "We are very close to other ex-Yugoslavian countries, so we cover those markets pretty well," she says. Its EU membership means it can export to other member countries without tariffs. The majority of the population speaks English fluently, having learned it starting in primary school.
Those advantages have attracted blue-chip multinationals, including Coca Cola, DHL, and McDonald's, among others. However, they come with considerable challenges, including dishonest practices, according to the US State Department and other experts. Corruption and bribery pervade construction and public procurement; other sectors have reported that gifts of food and drink sometimes help to achieve goals.
Indeed, the current uncertain political scene results from a snap election called in June when the government came apart amid corruption allegations. The governing coalition collapsed with the revelation that both deputy prime minister Tomislav Karamarko and his wife had a conflict of interest in their relationship with a lobbyist for Hungarian oil company MOL, which owns 49% of INA, a Croatian energy company.
To be fair, the Commission for Conflict of Interest Prevention, an entity appointed by Croatia's parliament, did make the ruling, and the government has an active anticorruption program. Prosecutors have won convictions against other high-ranking politicians and senior managers of state enterprises. In a 2014 report, the European Commission praised the government's anticorruption strategies, including increased sanctions for offenses, noting that low or conditional sanctions are a kind of moral hazard.
Companies routinely face problems with bureaucratic regulatory hurdles, administrative delays and the tax system. "Taxes are changing very often. We need to stabilize the tax situation in Croatia," Zerec says.
The near future remains unclear in other ways. At the time of writing, the new government has not had sufficient time to stabilize the political climate in the months following the snap election. Moreover, Croatia, which has shifted to the West with its membership in the North Atlantic Treaty Organization and the EU, has a troubled relationship with Bosnia Herzegovina, which is pro-Russian.
Research for this story contributed by Laurence Villeneuve.
Vital Statistics
Location: Southeast Europe
Neighbors: Bosnia and Herzegovina, Serbia, Montenegro, Hungary, Slovenia
Capital city: Zagreb
Population: (2015): 4,210,700
Official language: Croatian
GDP per capita (2015): US $11535
GDP growth (2015): 1.6% (Following six years of negative growth)
Inflation (2015): -0.5%
Currency: Kuna
Investment promotion agency: Agencyfor Investments andCompetitiveness
Investment incentives available? A complex range of investment, tax and employment incentives, depending on factors such as size of project and local unemployment rates
Ease of Doing Business rank : (2015) Overall score of 40 with poorer scores in areas such as obtaining construction permits and better scores in areas such as enforcing contracts
Corruption Perceptions Index rank: (2015): 51
Political risk: Uncertainty about the next coalition government
Security risk: Serious tensions between Croatia and Serbia with some chance of an renewed outbreak in hostilities; spillover from regional tensions among Bulgaria, Turkey and Russia
PROS
Positive government attitude towards FDI
No restrictions on repatriations of capital and profits
Cons
Serious declines in population, including a drop of 27,700 between 2014 and 2015 due both to a negative birth rate and individuals leaving to find opportunity elsewhere.
Notwithstanding its membership in the EU, Croatia is not part of the Schengen Agreement, though it may join in 2018.
High unemployment
Infrastructure needs improvement.
Sources: About Croatia, Bloomberg News, BOKO Cro Press, Croatia Annex EU Anti-Corruption Report, CROExpress, Dubrovnik Times, GAN Business Anti-corruption Portal, Hrvatska izvještajna novinska agencija(Hina), Total Croatia News,Transparency International, World Bank
For more information on Croatia, check out our Country Economic Reports at:
GFMag.com/gdp-data-country-reports.html