THE TIES THAT BIND
By Arthur Clennam
Economic forces are subtly improving prospects for Taiwanese companies seeking new markets in China.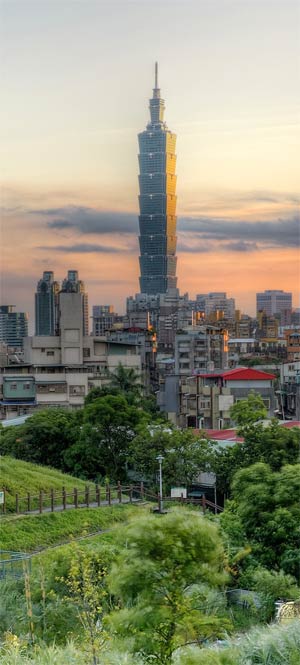 An ancient folk story from Taiwan goes something like this: A frog lives for years in a well and is convinced that the certainties of its world are the best life has to offer. A yellow sparrow cajoles it to the surface and takes it on a tour of the sea, the mountains and forest. The frog overcomes its stubborn desire for the world it knows, embraces the larger one and prospers.
The story, meant to persuade children to avoid complacency, has much to say about Taiwan's approach to ensuring its own economic destiny. The government of Ma Ying-jeou and his Kuomintang political party has staked its destiny on closer relations with China. This strategy helped Ma win a second term in January, but it is improving economic, rather than political, ties that are doing the most to bring the two countries together.
The historic Economic Cooperation Framework Agreement––a landmark achievement of Ma's first term––has already yielded benefits in increased exports to China, with promises of more to come. In 2011, exports across the strait from Taiwan grew 7.9% year-on-year, to $124.9 billion. One of the initiatives of Ma's second term is to seek free-trade agreements (FTA) within the framework of ECFA.
Taiwan's biggest competitor in exports, pound for pound, is South Korea. Seoul earlier this year signed an FTA with the US and other nations. Taiwan's government is exploring FTA partnerships in Singapore, Indonesia and Malaysia, as well as the EU and the US. But protectionist sentiment in Taiwan is strong, and the prospects for reaching agreements are limited.
Meanwhile, Taiwan is painfully exposed to the global downturn. Its economy is visibly suffering. Exports shrunk for the fourth straight month in June, and the government's budget office revised projections for 2012 GDP growth, from 3.0% to 2.1%. Taiwan's central bank held interest rates steady at its last quarterly meeting in June, but analysts expect a cut in September if economic conditions worsen.
Not all observers regard Taiwan's outlook as grim. Donna Kwok, an economist for HSBC in Hong Kong, sees a modicum of strength in the country's second-quarter numbers. For one thing, she says Taiwan's economy expanded 0.8% in the second quarter, compared with the first. On an annualized basis, Kwok says, that suggests the Taiwanese economy will grow by 3.2% in 2012, which is higher than the budget office's predictions.
Second-quarter expansion was driven by increased government and consumer spending. Kwok believes growth is strong enough to ensure that the government will continue its fiscal stimulus.
It has more power to do so now, following the passage of a capital gains tax. It was not easy getting it passed. Finance minister Christina Liu resigned in May after disagreeing with members of the ruling party over details of the tax, and the stock market responded by plunging. But Taiwan's legislature finally approved the bill at the end of July, stemming the stock market decline. "It was more [the] uncertainty surrounding the negotiations rather than the actual details that unsettled markets," Kwok explains. The tax will add $365 million to the government's annual revenue, giving it more resources to spend for growth. But government efforts to get the economy moving won't work unless its neighbor across the strait succeeds in improving its own prospects. China has been phasing in economic stimuli via rate cuts and selective investment in infrastructure projects throughout the first half of this year.
MOVING UP THE VALUE CHAIN
If those measures succeed in reigniting growth, analysts see improved demand for Taiwanese goods. A certain attraction is emerging in China for things Taiwanese. Many of Taiwan's technology companies have relocated manufacturing facilities to the mainland. Components sent across the strait are assembled and reexported to the US or the EU. London economist Sukhy Ubhi of Capital Economics, a research consultancy, says: "It is difficult to separate in the official statistics how much of Taiwanese exports into China are for reexport or for local consumption." Either way, a stronger China in the second half could "cushion the effect of the global downturn," Ubhi says.
The prospect of exporting for Chinese domestic consumption holds the most intriguing possibility for growth. Tony Phoo, Taiwan chief economist for Standard Chartered, says that Taiwanese companies need to move up the value chain, building brand recognition-as did South Korea's Samsung. This could improve Taiwan's export prospects generally, but also allow its tech companies to target China's growing consumer appetite.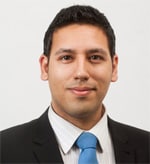 Ubhi, Capital Economics: A stronger China in the second half could cushion the effects on Taiwan of the global downturn
Taiwan has been slower than South Korea to develop its potential as a knowledge economy, according to Katrina Ell, an economist at Moody's Investors Service. "Taiwan's point of difference has never been labor cost—comparable, say, to the Philippines or even China—but high-tech research," she says. "Exporting this into China holds strong possibilities for growth."
It's already happening. Taiwan's largest chip designer, MediaTek, reported double-digit growth in shipments of chips designed for smartphones in the second quarter. The firm designs chips for phones manufactured by Chinese company Lenovo. It projects that shipments of smartphone chips in 2012 will hit 75 million, up from 10 million in 2011.
China has never dropped its threat of the use of force against Taiwan, but it is encouraging more amicable relations. The Chinese government announced in June that it would provide Taiwanese investors in the mainland with $95 billion over the next three-to-four years through such banking giants as Industrial and Commercial Bank of China, Bank of China, China Construction Bank and China Development Bank.
The industry poised to see the best growth this year, however, is tourism, as eased restrictions and lower fuel prices for airlines open the door for discount visits from China to Taiwan. Chinese spenders are growing more curious about their island neighbor. Perhaps the legend of the frog applies on both sides of the strait.
GFmag.com Data Summary: Taiwan