COUNTRY REPORT / GREECE

Steady domestic economic growth and significant inward investment are helping Greece battle the headwinds of a tough global economy.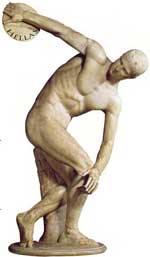 Buoyed by several booming industries, economic growth rates above the European Union average, strong investment and exports, and its proximity to emerging and rapidly growing economies in southeast Europe, Greece provides investors and businesses with tremendous opportunities. However, the nation of 11 million people is not without significant economic and financial risks, including high unemployment, high budget and current account deficits, and the need for bureaucratic, pension and tax reform.
"Greece is a country that has a lot of growth," says Michael Massourakis, group chief economist with Alpha Bank. He notes that Greece's 4% average GDP growth over the past 12 years is "unmatched by any mature European economy." However, Greece is not immune to global economic pressures. On April 22 Greece's central bank, the Bank of Greece, revised down the country's 2008 GDP growth forecast to 3.5% from the 3.7% estimate it made two months earlier—itself already lower than the 4% GDP growth the country notched up in 2007.
In the short run Greece is being buffeted by the economic headwinds also hitting the rest of Europe and the global economy, bankers and economists say. However, especially with Greece's growth still expected to be about double the eurozone's expected GDP growth, these experts are not concerned. "On [a] short-term basis, the Greek economy could suffer from the [global] financial crisis and the worsening economic outlook. Household consumption is likely to decelerate due to the tightening in credit conditions against the backdrop of the housing market," says Arnaud Tellier, general manager of BNP Paribas in Greece. But, he says, "Even if GDP growth is expected to decelerate in 2008-2009, the Greek overall growth outlook remains favorable to business development."
Opportunities Abound
Investors in Greece are finding the greatest opportunities in the construction, tourism, real estate, shipping and telecommunications sectors. The Greek construction industry benefited from the extraordinary investment in infrastructure in preparation for the 2004 Summer Olympics. Large EU structural fund investments in Greece, designed to help it catch up to the EU average per capita GDP, have also aided the country's construction firms. The country will also receive more than ?12 billion ($18.5 billion) from the EU to be used for infrastructure development between 2008 and 2010. Investment in construction in Greece, excluding housing, is forecast to grow by 21.4% in real terms in 2008, following growth of 15.5% in 2007 and 21.7% in 2006, according to a February 2008 Alpha Bank research report. This category of investment has jumped from ?10.6 billion in 2005 to ?18.1 billion in 2008, the report said. Greek construction firms are also taking advantage of opportunities in Bulgaria, Romania and other emerging economies of southeast Europe.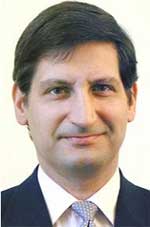 Mylonas: Greek firms are investing in southeast Europe because of its sizable market and low costs.
Greece's tourism industry received a significant boost from the 2004 Olympics. First, the infrastructure investment increased road access to many islands and tourist hot spots. Second, the globally televised Olympic Games shined a spotlight on the nation that undoubtedly led to many viewers, particularly Americans, taking a vacation there in the years that followed. Before the games, Greece averaged about 13 million to 14 million tourist arrivals annually. That has increased to more than 17 million annual arrivals now.
"Slowly and gradually, [Greece] is becoming a place to be in the sun," Alpha Bank's Massourakis says. He adds that after 2010, European baby boomers will begin retiring in force, and many of them will look to Greece for second homes. Restrictive zoning laws have limited development, but that is expected to change soon with regulatory modifications.
One of Greece's traditional stalwarts is also contributing to the country's economic development: Greece has the largest shipping economy and commercial fleet in the world, and this industry has generated tremendous growth in the past several years, benefiting from more trade with China, India and other fast-growing economies. Emblematic of that success, Athens-based DryShips, a four-year-old company that owns and operates drybulk carriers worldwide, has been booming. Net income soared to nearly $475 million in 2007 on revenue of almost $583 million. That's up from net income of $57 million in 2006 on revenue of $248 million. Investors have been rewarded with a more than 10-fold increase in the stock price over the past two years.
In the telecommunications sector, Deutsche Telekom acquired a 20% stake in Hellenic Telecommunications Organization (OTE), formerly Greece's monopoly phone company but now with a large presence in emerging southeastern Europe markets. As Global Finance was going to press, Deutsche Telekom was negotiating with the Greek government and private equity firm Marfin Investment Group to obtain management control and eventually a majority stake. The deal would give the German telecom giant a bigger toehold in rapidly growing Balkan markets, such as Bulgaria and Romania, and provide OTE with technical knowledge and financial resources to make needed investments in those markets.
"Greece provides investors a window to southeast Europe," says Paul Mylonas, general manager, chief economist and chief of strategy in the National Bank of Greece's strategy and economic research division. "Many firms based in Greece have invested in southeast Europe both for reasons of increasing their market size as well as taking advantage of low-cost skilled workers and intermediate inputs," he explains. About 3,000 Greek companies now have a presence in the Balkan region of 60 million people, according to Massourakis. "Any foreign investor can exploit this opportunity along with a Greek company in a joint venture because of their experience," he says.
Challenges Loom
Despite all these opportunities and the economy's strong, consistent economic growth, Greece still faces significant challenges, such as high unemployment, fiscal debt, trade deficits and taxes, according to economists and bankers. Greece's current account deficit expanded to ?32 billion, or 14% of GDP, in 2007, up from 11% of GDP in 2006. When it recently trimmed its GDP forecast, Greece's central bank also said the current account deficit will either be stable as a percentage of GDP in 2008 or even increase.
Then there is the reform picture. "Greece also faces drastic needs of reforming its public sector and administration. The current government has launched a program of reforms concerning mainly pension funds and the tax system," BNP Paribas' Tellier says. "Its biggest challenge will be to achieve it despite social unrest and trade unions' fierce opposition." Mylonas of the National Bank of Greece says that the government has made progress in its reform program, including passing "a new Chapter 11-type bankruptcy law and simplification of licensing requirements for certain sectors." But much more work remains to be done.
Adam Rombel