As Africa improves transport and telecommunications links, it's creating countless opportunities for foreign direct investment.
---
---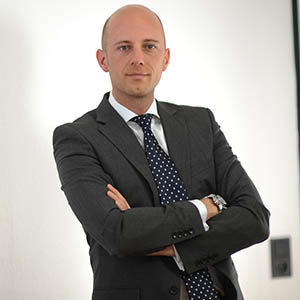 Africa is the world's fastest-growing region for foreign direct investment. From 1990 to 2013, the United Nations Conference on Trade and Development (Unctad) says, FDI inflows to Africa surged 19-fold, from $3 billion to $57 billion, and the recently released EY 2015 Africa Attractiveness Survey reports that capital investment surged to $128 billion, a year-on-year increase of 136%. Average investment per project in 2014 rose to $174.5 million from $67.8 million in 2013.
"The perception of investing in Africa has traditionally been rather negative, [tinged] with fear of the unknown. However, in 2014, traditional investors refocused their attention on the continent, attracted by its strong macroeconomic growth and outlook, improving business environment, rising consumer class, abundant natural resources and infrastructure development," says Charles Brewer, managing director, sub-Saharan Africa, at international logistics giant DHL Express. These factors pushed global capital investment and job creation on the continent to an all-time high. Infrastructure projects currently underway include a West African rail network to connect Benin, Burkina Faso, Niger, Ivory Coast, Ghana, Nigeria and Togo; the Mombasa-Kigali Railway Project—stretching almost 3,000 kilometers and connecting three East African states (Kenya, Uganda, Rwanda); the Ethiopia-Djibouti Rail Link; the New Jinja Bridge, crossing the Nile in Uganda; and the North-South Corridor—designed to connect eight Southern African countries with more than 10,000 kilometers of roadways.
"Efficient infrastructure is critical for ensuring the effective functioning of the continent," says Brewer. "Underdeveloped infrastructure drives up logistics costs." He notes supply-chain costs are an estimated nine times higher in Africa, as compared with other regions of the world.
Continued focus and investment in market-leading infrastructure will better connect Africa to the rest of the world and create opportunities for African businesses, allowing them to trade across borders and with new target markets. "DHL Express is committed to not only connecting others to Africa…but to making the rest of the world the next frontier for Africa," notes Brewer.
To help achieve this growth, DHL made significant investments in sub-Saharan Africa, including €47 million ($53 million) announced during the past year.
Brewer says major projects include upgrades to facilities and shipment-handling systems in South Africa, Kenya, Uganda, DRC, Rwanda, Angola, Zimbabwe and Botswana. The company is planning upgrades in Ghana, Nigeria, Ethiopia, Benin, Cameroon, Guinea Republic, Gabon, Tanzania, Mauritius and Cote D'Ivoire.
INNOVATION IS KEY TO FUTURE SUCCESS
It isn't just logistics companies that are benefitting from infrastructure improvements. Information and telecommunications is also growing. Over the past five years, mobile subscriptions hit a penetration rate of 74% across the continent. According to consultancy Frost & Sullivan, Africa's mobile and Internet market growth will catapult the e-commerce market to $50 billion over the next three years, from $8 billion in 2013.
In July, IBM announced plans to invest $60 million over three years to develop the new generation of technical talent in Africa. Naguib Attia, chief technology officer and VP Africa skills initiative and technical leadership, MEA (Middle East and Africa), says IBM is committed to helping Africa develop skills and infrastructure to support long-term economic expansion, and fostering innovation.
"At IBM we recognize that we won't succeed, long term in Africa unless we and our clients have access to a large pool of people with the skills needed for 21st- century knowledge work. So, over the next three years we will expand our professional and academic skills-development programs in Africa to several countries."
Although many African governments are playing an increasingly proactive role in promoting innovation, Attia says the speed of technological change and industry demand are moving much faster than higher education's ability to keep up. "Many African countries are now recognizing the importance of a broad collaboration across academia, government and enterprises. We believe that multinational companies like IBM have an important role to play," he says.
Marc-Peter Zander, managing partner and CEO of XCOM Africa, a German-based consulting company focused solely on the African continent, predicts Nigeria and Kenya will become Africa's first telecom, e-commerce and infotech hotspots in the next two to three years. But he warns foreign direct investors in all sectors to do their own detailed analysis and research, not follow blindly.
"I've seen financial services companies investing in Rwanda, and they suddenly realize that only one million people have a bank account—if you are selling banking products you'll want to go to Nigeria with, its [larger] population and a lot of people with bank accounts," Zander says.
Nigeria, in fact, is fast becoming Africa's powerhouse, having overtaken South Africa as the region's largest economy and biggest recipient of FDI. Much of Nigeria's success is a result of the size of its population (170 million consumers), but the government has also helped by adopting innovative policies to encourage FDI.
The Nigerian Industrial Revolution Plan, for example, is a five-year program developed by the Federal Ministry of Industry, Trade and Investments in 2013 to diversify Nigeria's economy and increase manufacturing's contribution to GDP to 9% in 2015 and above 13% by 2017.
Zander says the policy is already reaping dividends and predicts Nigeria will become Africa's top automotive production destination in five to ten years. "We have already seen more than 30 licenses given out to companies for setting up SKD [semi-knocked-down kit cars] and CKD [completely-knocked-down kit cars] operations in the region, and many companies have already announced plans to assemble cars in Nigeria, including Honda, Renault-Nissan, Kia, Volkswagen and Ford."
We recognize that we won't succeed, long term in Africa unless we and our clients have access to a large pool of people with the skills needed for 21st-century know- ledge work.

~ Naguib Attia, IBM
"The Nigerian government understood it needed to diversify away from oil, with the drop in the oil price," he adds, "and they put the policy into play with an import duty and levy of 70% on finished vehicles, and a zero-percent duty for CKD vehicles. So I think this initiative has really been good."
South Africa, meanwhile recorded a steep drop in FDI, as proposed legislation, including the Promotion and Protection of Investment Bill, the Expropriation Bill and a policy proposal on land reform, dented business confidence.
In North Africa, foreign direct investors are returning to both Morocco and Egypt, with EY noting that FDI projects were up 61% in Egypt and 52% in Morocco in 2014. Volkswagen says it chose Morocco over Tunisia—suggesting the importance of stability in restoring investor confidence.
FDI in Africa is forecast to overtake official development assistance in 2015. With increased FDI and continued macroeconomic growth, Africa, DHL's Brewer believes, could become an economic powerhouse in the future. "The region abounds with untapped opportunities and has much scope for growth," he concludes.