NEWSMAKERS
When Apple announced back in October that it had hired Burberry CEO Angela Ahrendts to lead its retail operations, the initial shock among analysts and investors wore off quickly. Though it was a surprise move, it made perfect sense.
Ahrendts, an Indiana native who bought a one-way ticket to New York after her university graduation and rapidly climbed the ladder of the fashion industry, is credited with turning Burberry, a faded British icon, into a globally recognized name.
For Apple, in equal parts a consumer technology company and a lifestyle brand, Ahrendts's appointment has all the ingredients of a win-win. "Anytime you have the opportunity to hire a celebrity CEO to run one of your business units, why wouldn't you take it?" asks Forrester Research retail analyst Sucharita Mulpuru: "The worst that can happen is that they don't work out and move on."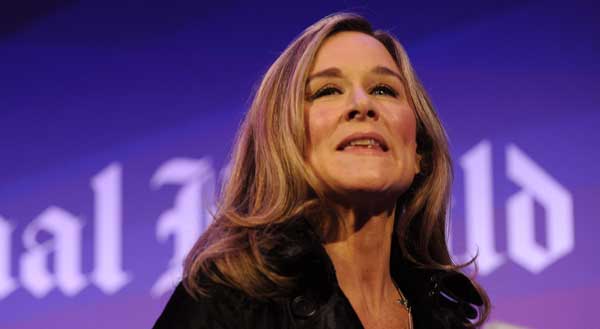 Brand-boosting Ahrendts makes the move from fashion to tech
However, Carolina Milanesi, research vice president at technology research company, Gartner, says the chances of Ahrendts failing in her new role appear unlikely. "With Burberry, Ahrendts successfully tackled two issues that Apple is currently facing: an increasingly popular brand in need to retain its high-end status, and a retail business that must preserve its boutique feel despite the growing customer base."
The anticipation surrounding Ahrendts' arrival—the 53-year-old is set to join Apple next spring—even fueled speculation that her incentive package might include promotion as the future CEO of the company. Mulpuru doesn't entirely rule out the possibility: "I'm sure it's not a given, but if she does a good job and helps to keep the Apple brand alive and thriving in the next few years, she's well-positioned to take the reins."
Milanesi, however, sounds a note of caution: "If she can pull off record retail sales and solidify the brand, she will be due a more important position; but Apple is like a family, and Steve Jobs was clear as to who should be his successor." One thing is sure: He would likely applaud Tim Cook's decision to hire Ahrendts.