MILESTONES

By Justin Keay

Not long ago, it would have been almost impossible to get the leaders of the various Western Balkan countries [Croatia, Serbia, Bosnia and Herzegovina, Montenegro, Kosovo, Macedonia and Albania] together in the same citylet alone the same room. But times are changing.

On February 24, the prime ministers of seven Western Balkan statesall the republics of former Yugoslavia minus Slovenia, which doesnt considers itself Balkan, plus Albaniagathered at the European Bank for Reconstruction and Development in London for an investment conference.
This sends a strong political message of the newly achieved stability and maturity of the region, said Sir Suma Chakrabarti, president of the EBRD.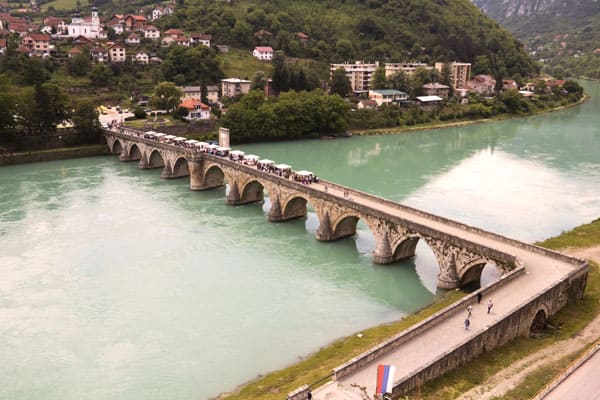 Unsurprisingly, the leaders made sales pitches. Vjekoslav Bevanda of Bosnia & Herzegovina emphasized the federations untapped natural resources. Serbias Ivica Dai spoke of opportunities in energy and infrastructureemphasizing the recent contributions Serbia has made to regional stability.
Noting that it is still easier for him to travel to Budapest than to closer Sarajevo or Podgorica, he said the Balkans needed to be better organized: We need to think about our shared interests and our desire to live together and boost living standards.
Montenegros Milo ukanovi spoke of improvements in the business environment, and Kosovos Hashim Thai spoke of growing global recognition for his young country and its 5% average annual growth rate.
The main aim of the gathering was to focus on eliminating bottlenecks. Most notable are those in transport, energy and the financial sector, However, there is also growing recognition that if the region is to make up for lost time, the business environment must improve.
During the meeting, EBRD signed with Albanias prime minister Edi Rama a pilot memorandum of understanding to push reforms in the judiciary, procurement, corporate governance and other aspects of the investment climate. If the Balkan leaders are to turn their apparent new-found desire to cooperate into something tangible, more such MoUs may be on the horizon.