Li Qiang's lack of governing experience might be the very reason China's President Xi Jinping elevated him to such a powerful position.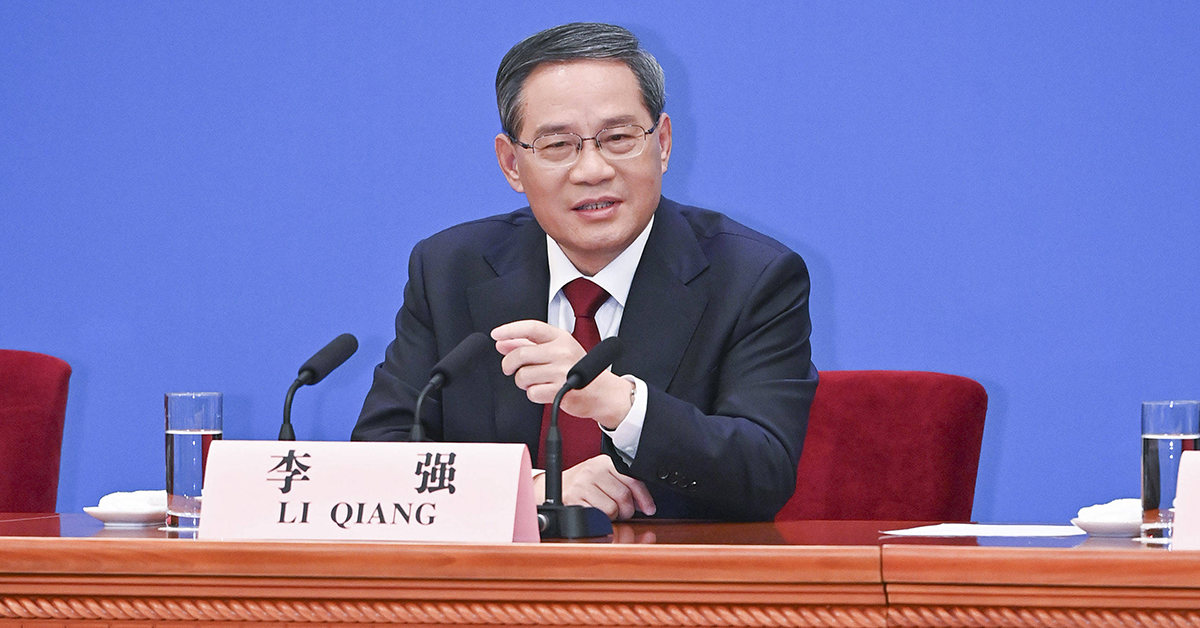 Chinese insiders were surprised when Li Qiang emerged last fall as the favorite to become the second most powerful figure in the people's republic. His ascent was first noticed in October at the National Congress of the Chinese Communist Party, when he walked on stage, right behind President Xi Jinping. By the time he was officially named in March to succeed replacing Li Keqiang, who had served for a decade, the announcement was a mere formality.
Li Qiang lacks the resume typical of his predecessors. The sexagenarian was never a vice premier, he had never served in the central government, and he had not made his mark leading an impoverished province. His most conspicuous quality was his loyalty to Xi; the two had known each other for 20 years and Li Qiang's career has closely tracked Xi's climb to the presidency. A former governor of Zhejiang, party secretary of Jiangsu Province, and finally party chief of Shanghai, he owes his career to China's all-powerful leader.
Sinologists such as Jean Pierre Cabestan, researcher of the Asia Center in Paris, label Li a "yes man," but his new and demanding mission is to revive the economy. The premier is charged with achieving a 5% economic growth rate in 2023, despite joblessness, inflation, cash-strapped local governments, and growing tensions with the US. A graduate of Hong Kong Polytechnic University, as a governor he developed a pro-private business reputation, and he could favor a freer, less regulated economy. As Shanghai party chief, he greenlighted the opening of Tesla's Gigafactory and business executives applauded his effort to lighten bureaucratic hurdles.
Li is not expected to show great independence, however; he sees himself as an implementer of his mentor's vision. In March, while presiding over the State Council, he encouraged his colleagues "to study and understand the important speeches of General-Secretary Xi Jinping." When China's Main Street rebelled against Xi's zero-Covid policy, Li played the role of the enforcer; Shanghai lived through a two-month lockdown in 2022 under his supervision.
While the challenges Li face are great, Xi, his boss, is likely to always have the last word. In that light, his appointment suggests that the distinction between state and party once favored by Deng Xiaoping has all but disappeared in China.