MILESTONES | COLOMBIA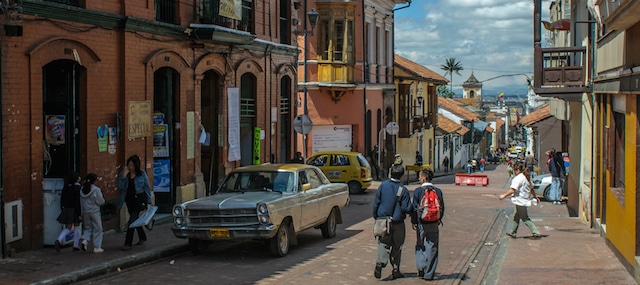 Juan Manuel Santos' second term as president of Colombia might prove a bit harder than his first—and not only because he won this election with a lower majority. After a campaign that turned into a tough referendum on the ongoing peace talks with the Revolutionary Armed Forces (FARC), Santos gained 51% of the vote, much less than the 69% he sailed in with in 2010.
Colombia easily rode out the push away from emerging markets this year by international investors: Colombia benefited from a tax cut on capital gains for foreign investors implemented in 2013 and from a March decision by J.P. Morgan to boost the country's share in its government bond emerging markets index, a share which will be gradually brought to 8.05% from 3.2%. Foreign holdings of local bonds hit a record high in May, rising to 10% from 5% the year before.
But here is the problem. As the commodities price boom fizzles, some observers expect the country's economy to slow. "The economy will not benefit from the same tailwinds that it did during Mr. Santos' first term in office. We expect average annual growth to dip to 4% in Mr. Santos' second term—compared to nearly 5% in his first," said risk consultancy Capital Economics in a report.
According to Alejandro Arreaza, an economist at Barclays Capital in New York, the flow of foreign direct investment—which also reached a peak in 2013—is likely to slow down in the coming months.
But as Santos rebuilt confidence in the run-up to the vote, some market pundits see Colombia continuing its stream of solid growth and attraction for foreign capital.
Alejandro Cuadrado, chief FX strategist at Spanish bank BBVA, based in New York, says that "Colombia's outlook for growth is one of the more solid in Latin America." He adds that the country could soon reduce further the capital gains tax—creating greater enticement to foreign investors. "This will happen," he says. "The timing is still a question mark because the government is trying to keep in check excessive revaluation of the currency."