THE NEW PROTECTIONISTS
As countries seek to safeguard their economies from the effects of the global downturn, they risk being accused of protectionism. The fall-out could be ugly.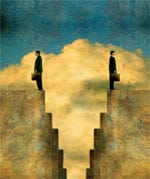 When US president-elect Barack Obama sailed to victory in the November US presidential election, it was the culmination of a long-drawn-out campaign that was big on nationalist rhetoric. With a worsening US economic outlook and more than a million jobs lost in the United States alone in 2008, Obama spoke about creating "good jobs" for American workers and rewarding companies that create jobs on American soil. For voters who blamed rising unemployment and income disparity on the exporting of jobs to cheaper offshore locations and the influx of cheap goods manufactured in countries outside the US, this was an attractive prospect.
Obama's presidential campaign website promised the president-elect would ramp up pressure on the World Trade Organization (WTO) to enforce trade agreements and stop countries from unfairly subsidizing exporters and implementing "non-tariff" barriers on US exports. It created a wider perception outside the United States that, if elected, Obama would be a more protectionist president than his predecessor, George W. Bush.
"Obama ran a campaign often pandering to industrial nostalgia—the idea that US manufacturing is still the future of the US," remarks Sean West, a Washington-based analyst with Eurasia Group, a global political risk research and consulting firm. However, West believes the reality of an Obama administration will be quite different from the rhetoric, which flirted with protectionist measures in the form of a Patriot Employer Act that sought to provide tax credits for those companies that maintain or increase the number of full-time workers in America relative to those outside the US. "That was weakly protectionist," says West.
Since winning the election, however, Obama has watered down some of his protectionist-sounding rhetoric by pursuing a variant on the Patriot Employer Act in the form of a $3,000 credit for job creation in America, which West describes as less protectionist. Obama has also reportedly stated that his campaign rhetoric on the North American Free Trade Agreement (Nafta), which he threatened to renegotiate, was "overheated," and he is believed to be delaying action by pushing first for a report that will help him better understand the impact of Nafta on US jobs and the economy.
On the whole, West believes Obama is unlikely to pursue blatant "protectionism" in the form of import tariffs, although he says there will be pressure within Congress for Obama to support US workers and industry. But in the current economic environment, where governments everywhere, not just in the US, are bailing out banks and other ailing industry sectors, policymakers appear to be walking a tight-rope between outright protectionism and measures designed to stem job losses and alleviate the likelihood of a more protracted recession.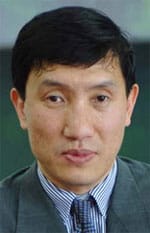 Huang: We are likely to see less explicit inside-the-border protectionism in the form of subsidizing companies.
In November 2008 Pascal Lamy, director general of the WTO, warned of a "panic-driven slide" toward protectionism in the current economic climate. When faced with deteriorating economic conditions, he said, politicians were fond of blaming foreigners for their woes. But with increased government intervention in domestic economies and industry, can the subsidies and bailouts that have come to characterize this credit crisis be categorized as protectionism?
Yasheng Huang, a professor of political economy and international management at MIT's Sloan School of Management, says in the wake of the crisis we are likely to see less explicit inside-the-border protectionism in the form of subsidizing national companies in such a way that it affects their exports as well as their domestic performance while also protecting industries from foreign takeovers. "Before the credit crisis you could argue that the US had moved away from protectionism," says Huang. "Now they seem to be going back to it a little bit."
Huang points to shifting sentiment in the incoming US Democratic administration, particularly of one of Obama's key economic advisers, economist Larry Summers. According to Huang, Summers used to be an advocate of free trade and investment. However, based on remarks he made in a column for a UK newspaper, Huang says Summers now wants to see a discussion of how free trade has weakened the US middle class. "The fact that he is now arguing that free trade is bad for US blue-collar workers shows that most economic thought leaders are coming around to this position on trade," asserts Huang.
West says the Obama administration is not necessarily saying free trade is bad for the overall economy; however, they recognize that it often costs US manufacturers jobs and view it as the government's responsibility to do something about it. While income inequality in the US is a legitimate issue, Huang says the evidence is mixed as to whether it is the result of free trade. He adds that the temptation for policymakers in the current economic climate is to use trade policy to try to solve complex social problems, for which there are no quick fixes.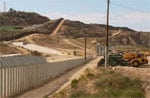 The US moves to protect its borders as governments make "protectionist" noises in order to preserve economic growth.
Covert Protectionism
While the US economy may be feeling the pain of this recession more so than other markets, Obama is not alone in contemplating measures that could be deemed protectionist. With exports declining, the Chinese authorities have stepped in to restore tax relief for exporters, which previously they had abolished. "I don't think we will see a return to direct protectionism of the past," says Elizabeth Stephens, head of risk analysis, credit, political and security risk at Jardine Lloyd Thompson. "A lot of it will be more covert through subsidies and other forms of aid. Governments are going to take action to protect their own economies."

French president Nicolas Sarkozy has suggested European member states set up sovereign wealth funds to protect national banks and companies from foreign takeovers. "Whenever governments get involved in the private sector to give national champions some kind of competitive advantage, it becomes a concern," says Michala Marcussen, head of strategy and economic research for Société Générale Asset Management. "The stated objective of the French sovereign wealth fund is to invest in French companies that are failing and support smaller French companies. The alternative is that governments don't step in, and that is not fine, either. They need to walk a fine line."

According to Stephens, the French are also calling for the re-introduction of E17 billion in subsidies for French farmers. "Subsidies for farming in France is protectionism," she asserts, "as Polish farmers, for example, may not receive the same subsidies." She says protectionism is likely to become more sophisticated and points to the example of South Korea, which has leased 1 million hectares in Madagascar to grow food crops. "They are buying land in a foreign country to have access to goods going forward so they will be able to control food prices," she explains.

At the G-20 summit last November, government leaders said they advocated coordination, not protectionism. But these are extraordinary times, so political leaders tell us, and "in reality, most of these [bank bailouts and subsidies] are done with an eye toward domestic considerations," says West. "And until the crisis is over, governments will continue to act in this way and have cover to do it."

While government subsidies for industry are on the increase in most countries, Marcussen believes most policymakers still understand that free trade is beneficial for everyone. "Everyone wins," she says, adding that if the US stopped importing textiles from China, clothing prices would shoot through the roof. "There may be buy British, buy American or buy French campaigns," she says, "but are consumers likely to buy a $10 t-shirt made in the US or a $2 t-shirt from China? The choice is quite clear."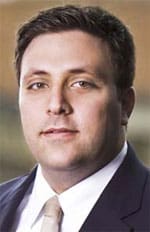 West: The Obama administration recognizes that free trade often costs US manufacturers jobs.
When the Fog Has Lifted
At the moment almost every country, whether in Asia, Latin America, Europe or North America, is instituting similar measures to bail out banks and other industry sectors. But when the economic crisis has subsided and the fog has lifted, West believes some countries could see the unprecedented levels of government intervention in national industry in a somewhat different light, resulting in enforcement against some of the subsidies instituted during the crisis and "tit-for-tat" responses. "Even before the current crisis we saw a lot of rhetoric about financial protectionism," says Marcussen, referring to the negative attitudes most Western countries entertained toward investment from Middle East sovereign wealth funds. "Those questions are likely to come back again," she says.
One global industry sector that is likely to question the legality of US government handouts is the automotive industry, with the US "Big Three"—General Motors, Ford and Chrysler—applying for tens of billions of dollars in government loans. Without government assistance, most economic observers believe the Big Three do not have enough liquid assets to survive. Others argue that the US auto industry was in trouble before the credit crisis, losing market share to Asian car manufacturers whose sales had not declined as dramatically as Detroit's. "Sometimes governments bail out industry because it is cheaper for them to do so in the short to medium term," observes Stephens. "But in current market conditions it is difficult for governments to draw a line. Auto industry protection is different from banking. Allowing Lehman to fail had catastrophic consequences."
The same perhaps cannot be said of Detroit's Big Three. By bailing them out, the US government may save jobs and casualties further down the supply chain, but it could be viewed as protectionism by non-US auto manufacturers. European Commission president José Manuel Barroso has already hinted that he will take action at the WTO level if the US auto bailouts amount to "illegal state aid."
Meanwhile, Europe is preparing its own plans for the EU's automotive industry. "When you ask people on Capitol Hill what role does international trade distortion play in terms of the way they are structuring auto bailouts, they laugh and say, 'It plays no role whatsoever,'" says West. "Yet if the EU can demonstrate their companies are going to be disadvantaged by the assistance the Big Three receive, they could take action down the road."
It is not just disgruntled European auto manufacturers that the WTO may have to grapple with. Before the credit crisis, trade relations between the US and China were strained, with the US accusing China of manipulating its currency to make its exports more attractive. In recent years China let its currency appreciate against the dollar, but now with the crisis resulting in less global demand for Chinese exports, the Chinese central bank lowered the US dollar band, prompting the renminbi to fall against the greenback for the first time in more than a decade.
It raises an interesting dilemma for US president-elect Obama, who branded China a "currency manipulator" during his election campaign. Many commentators believe the devaluation of China's currency could spark a new trade war between the US and China. This does not bode well for a renewed Doha Development Round of trade liberalization talks, which many are pushing for in the belief that they can trade their way out of the current global economic crisis. "I have no doubt that a global trade deal has its part to play in addressing the current crisis. It will deliver new market opportunities. But far, far more importantly, it will lock in the openness of the international economy. I can think of no more urgent priority for long-term global welfare," the EU's new trade commissioner, Catherine Ashton, stated at a conference in October.
The Doha round, which was first initiated in 2001, ground to a halt in July last year after access to agricultural markets proved a sticking point between developed and developing countries. Some believe that the current crisis may provide the impetus for countries to put past grievances aside and forge ahead with a new era of trade liberalization. Others are not so convinced. "The last Doha round failed over access to agricultural markets in developed countries," says Huang. "That issue is not going to go away because of the current crisis." Developing countries such as Brazil, India and China will push for further trade liberalization as their economies depend on it, says West. However, he says, the US, EU and Japan are going to be more interested in satisfying key domestic stakeholders, many of whom do not benefit from further liberalization.
West does not anticipate any major breakthroughs in the next two to three years in terms of multilateral trade liberalization, as the political agenda is likely to be dominated by domestic issues such as financial regulation and job security. Furthermore, while Doha requires a "comprehensive consensus" for a potential global gain of only $100 billion per year, West says bilateral agreements may be easier to negotiate and provide similar benefits. For instance, the US could realize 10% of the global benefit of Doha for its own market by ratifying a pending bilateral agreement with South Korea.
Does lack of a global deal mean trade liberalization efforts are likely to backslide? West does not think so. "The global status quo, characterized by gradually downward-trending tariff rates, will be maintained," he says. Still, countries may need to concern themselves with more "disguised" forms of protectionism in the form of government subsidies for specific industry sectors.