The new year started with unusually negative intensity and uncertainty in the financial markets and the global economy.
FEBRUARY 2016 | VOL. 30 NO. 2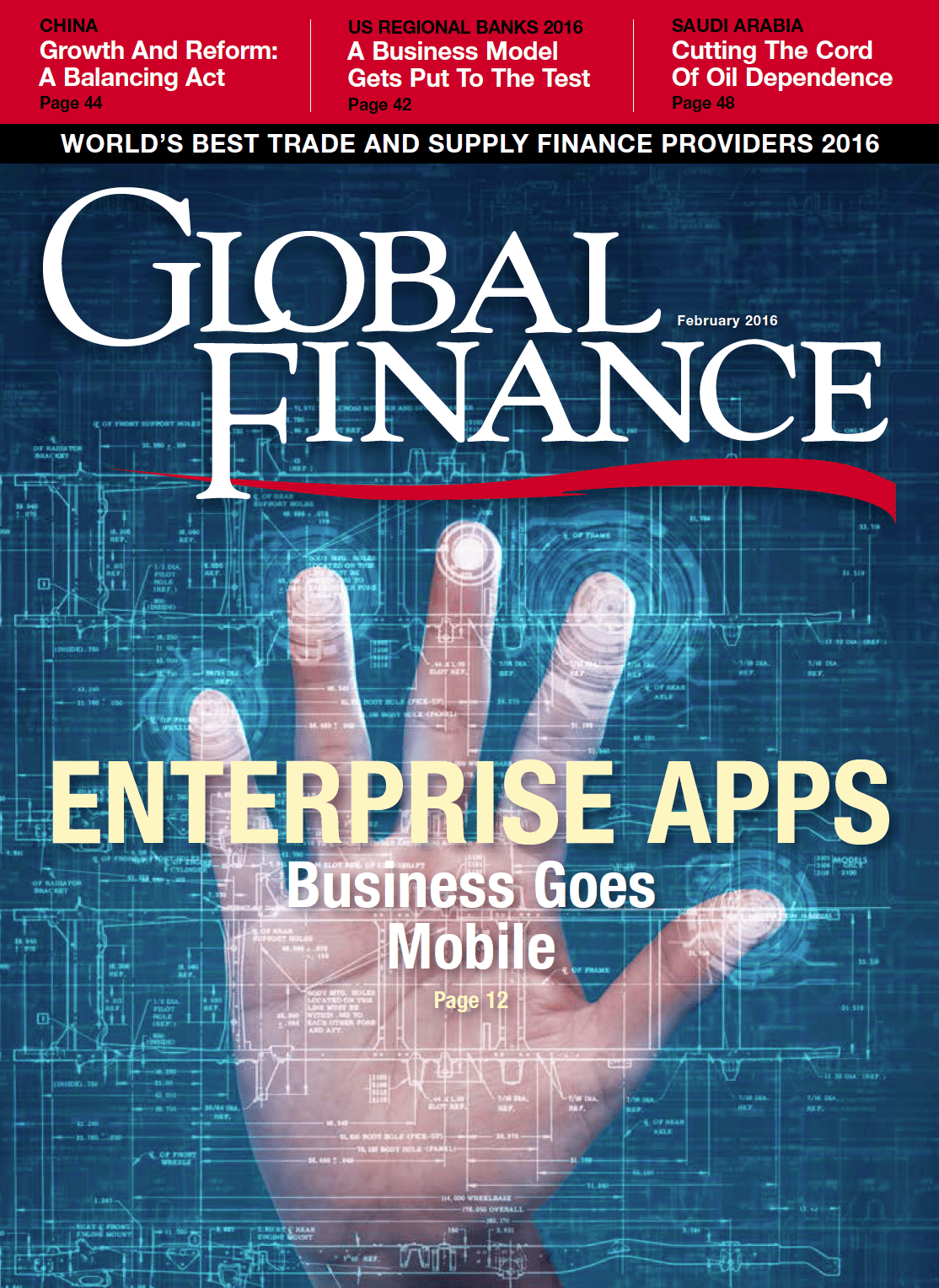 China's slowdown, a further drop in oil prices and the accompanying tensions in the Mideast have resulted in steep losses in the financial markets and heavy volatility in the currency markets—so much so that many economists have raised the possibility of a global recession. Most financial and multilateral institutions, including the IMF, have cut their growth forecasts, and slow growth in the emerging and developed markets alike is worrying.
At the same time, the long season of quantitative easing is not over, except apparently in the US, and interest rates remain pretty low, leaving little room for additional monetary moves to support the different economies. And although the economic fundamentals are considered relatively strong in most advanced economies, it is the fear of contagion—that weaker countries will somehow infect stronger ones—that causes market jitters (themselves contagious) to spread. The financial markets gyrate precisely because contagion is mostly an irrational phenomenon that blurs the boundaries between strong and weak fundamentals.
Yet as our February cover story shows, this macro picture tells only part of the story. Entrepreneurs, managers and investors feel the risks and uncertainty in the immediate global scenario, but long-term trends continue to develop. The use of mobile apps in the corporate world is spreading fast, creating value for users and punishing those left behind. The apps enhance business processes in many areas, bringing into real time and full accessibility many data that were not used or not available until recently. It is a trend with implications not just for short-term investment but for longer-term potential savings. As the effects of these apps on productivity and efficiency become evident, expect more companies to jump on the mobile bandwagon.

Andrea Fiano | Editor
afiano@gfmag.com