EMERGING MARKETS ROUNDUP
By Thomas Clouse
China's economy decelerated in the second quarter, with GDP growth dropping to 7.5% year-on-year, compared with 7.7% in the first quarter. The government responded with some stimulus measures, including a tax reduction for small companies and a monetary injection through repurchase agreements.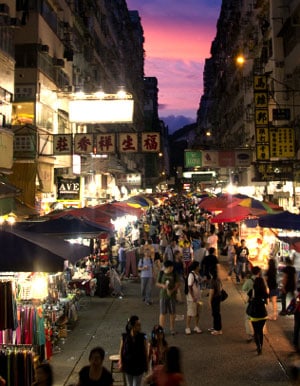 Local government debt to be audited after unhindered infrastructure spending spree
Despite slowing growth, policymakers are pushing forward with financial system reforms and government spending cuts. In July the central bank removed the lower limit on banks' lending rates, giving them greater power to price risk while increasing competition for quality clients and effectively lowering interest margins. Policymakers have also banned new government office construction for five years, ordered some factories to reduce production and launched an audit of local government debt, including debt held by local government financing vehicles (LGFVs). During China's 2008–2009 stimulus program, thousands of LGFVs borrowed money from banks to finance infrastructure and other projects. An official audit in 2010 estimated their combined debt to be RMB10.7 trillion ($1.7 trillion).
The detention of two foreign nationals is further complicating efforts of foreign entities to find and independently verify information in China. Authorities detained British citizen Peter Humphrey and US citizen Yu Yingzeng in July—executives at ChinaWhys, a firm that offers due diligence services in China. Authorities have not disclosed any charges in the case, but ChinaWhys has reportedly worked with UK drugmaker GlaxoSmithKline, which is facing corruption charges. Foreign investors and regulators, including the US SEC, have struggled to obtain data on Chinese companies. In July, China agreed to turn over some documents, according to a US official, but the recent detentions are undermining progress.
Chinese search engine Baidu agreed to pay $1.9 billion in July for mobile app store 91 Wireless. The purchase is the largest ever among China's Internet companies. Baidu is the country's largest Internet search engine, with around 80% market share, according to Beijing's iResearch. The company has struggled to establish its mobile Internet business, however, and the acquisition of 91 Wireless will expand its presence there. To shore up finances for the purchase, Baidu issued $1 billion in five-year bonds in late July.