NEWSMAKERS

By Gilly Wright

After just over a couple of months as Siemens new CEO, Joe Kaeser has announced he will eliminate 15,000 jobs, representing 4% percent of the German engineering firms global workforce, with a third of the cuts to be made in Germany.

Given that Kaesar was formerly the companys CFO, his decision to cut jobs will not surprise manyonce a numbers man, always a numbers man. But job cuts could almost double original projections made in 2012 as part of the Siemens 2014 program to improve the companys profitability.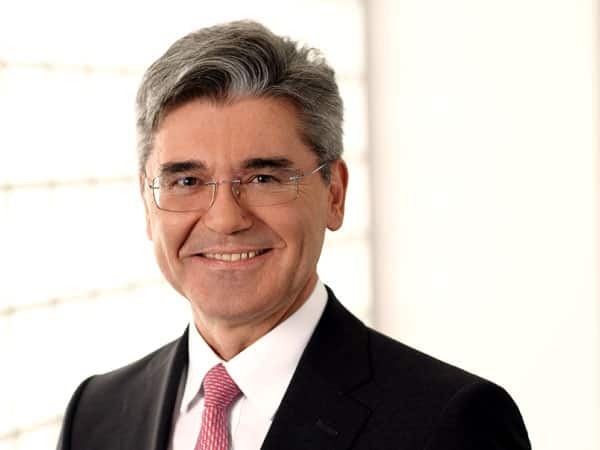 Kaeser pushes job cuts and new investment to meet restructuring goals

Despite the likely leap in job losses, a Siemens spokesperson insisted there is no change about the Siemens strategy and the Siemens 2014 program. In the past Kaeser has warned that cuts by themselves would not help, but that investment into new business areas would also be necessary.
His predecessor, Peter Loescher, was ousted after announcing earlier this summer that Siemens would not reach profit goals of 12% of sales next year. In fact, cost-cutting will account for the largest share to the companys planned 6 billion ($8 billion) in savings.
Around 3 billion of that figure is expected to come from improved companywide integration of design, development and production. Around 1 billion is to be saved by improving the global capacity utilization and presencemeaning focusing on growth markets and where demand is, with sales and production. And a further 1 billion in savings is to be achieved by improving efficiency and quality of processes.
With regard to strengthening its core businesses, a Siemens spokesperson says: This includes both forcements through acquisitions as well as the divestment of businesses whose profits remain below the companys expectations over a longer period, eg, Siemens acquisitions of LMS and Invensys Rail as well as Osrams spin-off and listing on the stock exchange and the divestiture of the 50% stake in the Nokia Siemens Networks.
In August, Siemens credit rating was downgraded by Fitch Ratings, which cited an accelerating decline in the companys margins and insufficient progress on restructuring measures. It did say the appointment of Kaeser as CEO was a positive development.
The big test for Kaeser will be his attempt to catch Siemens biggest rival, General Electricwhich has 65,000 fewer employees than Siemens, 35 billion higher revenues and a market capitalization that is three times greaterwhile balancing the need to invest in R&D and still focus on core strengths.