Central Europe and the Southeast revive, while the CIS struggles with low oil prices and sanctions.

---
---
Some 25 years after the fall of the Iron Curtain, emerging Europe is once again split—this time between the reformed, European Union-oriented economies of Central Europe (CE) and less-developed Southeastern Europe (SE) on the one hand, and those of the Russia-focused countries of the Commonwealth of Independent States (CIS) on the other.
The first and (to a lesser extent) second regions are enjoying renewed growth. Consultancy Capital Economics' Economic Sentiment Indicators for CE for October were at their highest level since September 2008, suggesting year-on-year GDP growth of 3.5%. But the CIS is suffering from falling energy prices (except for oil importers Ukraine, Belarus, Armenia and Georgia). The decline has been exacerbated by continuing sanctions on Moscow, which make it hard for Russian companies and banks to access large-scale financing and have hurt investment, trade and remittances throughout the CIS.
"2016 will be critical for Central Europe," says Katya Kocourek, regional analyst with strategic risk consultants Stroz Friedberg. "But despite negatives—including heightened political risk and questions over monetary policy—it should be on course to enjoy growth of around 3.5% to 4%."
This estimate echoes recent World Bank projections, which suggest growth in Central Europe should accelerate from the expected 2015 level of 3.3%.
POLAND'S NEW PREMIER
Poland may lag slightly behind. Growth has slowed to between 2.5% and 3%, and the country is experiencing price deflation of 0.8%. Furthermore, the populist right-wing Law and Justice (PiS) Party's sweeping victory in the October 25 elections could herald a shift from the highly successful free-market approach of the Civic Platform Party (PO) party toward more-interventionist policies. New premier Beata Szydlo has given no initial clues. But attention is focused on the choice of a new central bank governor to replace Marek Belka and whether the PiS will follow through on promises to change the mandate of the central bank to launch an €80 billion ($86 billion) economic stimulus program. That move, which requires an alteration to the constitution, would be a violation of European Union (EU) law.
Given low investment levels in recent years, Russian companies have to upgrade productive capacities to help drive growth.

~ Peter Tabak, EBRD
"The change in government should have a fairly limited impact in the short term but may dampen growth prospects over the medium term," says William Jackson, Central Europe analyst at consultancy Capital Economics, pointing to PiS's lack of appetite for the tough structural and legal reforms that were the hallmark of the PO government.
Another regional negative is the Volkswagen emissions scandal, whose impact is already being felt in CE's car-producing belt (the Czech Republic, Slovakia and Hungary), where VW's presence is considerable. However, early signs are that growth in these three countries will remain fairly robust, at around 3% to 4% for 2015 and 2016.
In the Southeast European (SE) nations, political risk remains a concern. Romania's political scene is volatile following the resignation of prime minister Victor Ponta amid calls for an end to government corruption. Parliamentary elections will not be held until next December. Elsewhere in the Balkans, concerns include the failure of investment—particularly foreign direct investment—to spark recovery from the 2008–2009 downturn, as well as persistent unemployment and nonperforming bank loans, both of which remain very high despite the efforts of the IMF and other international financial institutions to stabilize the banking sector.
RUSSIA'S CHALLENGE
But SE's problems seem negligible, compared with those of Russia and the CIS. Some of the pessimism surrounding Russia this year has lifted, but most observers still expect a significant GDP contraction in 2015. The World Bank sees GDP shrinking by3.8%;the European Bank for Reconstruction and Development predicts negative growth of 4.2%. In 2016, GDP is expected to drop by a further 1.2%. Inflation stands at around 16%, owing to the devalued ruble, while policymakers are contending with near-record-low oil prices, down by almost 50% from their high in June of 2014.
All this limits scope for easing interest rates. President Putin's takeover of the Crimea and support for rebels in eastern Ukraine have been costly: A recent IMF survey suggests the moves shaved 1.5% from GDP this year and could cumulatively reduce it by some 9%, as investors steer clear and the economy ossifies. The concern is that even when growth returns, it will be sluggish—at best a feeble 1.5%—reflecting a lack of structural reform, low levels of foreign direct investment and a basic failure to diversify the economy.
"Strengthening governance and the protection of property rights, as well as cutting regulatory red tape, would make a difference, as would better customs administration and reduced trade barriers," said the IMF report, adding that "public investment could also be made more transparent and efficient."
The EBRD echoes this critique, suggesting that when growth does return—led by a recovery in private consumption and private-sector investment—it will remain modest.
"Given low investment levels in recent years, Russian companies have to upgrade productive capacities to help drive growth," says Peter Tabak, the EBRD's lead economist for Russia in Moscow. "But Russia also needs to be able to open up to foreign investment, trade and technology transfer to enhance its competitiveness."
Whether they like it or not, CIS countries remain closely linked to Russia. All have taken a hit to consumption and investment from the ruble's devaluation.
REGIONAL GDP GROWTH forecasts, %

2014 (actual)

2015

2016

CE and the Baltics

3.1

3

2.9

Southeastern Europe

1.4

1.6

1.6

EE (Ukraine, Caucasus, Moldova, Belarus)

-1.9

-5.1

1.4

Russia

0.6

-4.2

-1.2

Source: EBRD (as of November 2015)
UKRAINE REBOUND?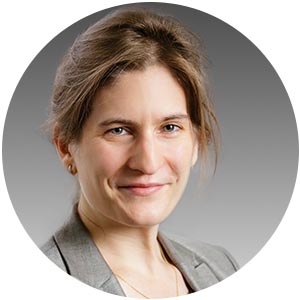 Ukraine, of course, has suffered most, with the loss of Crimea and the industrial eastern Donbass squeezing GDP, which the EBRD reckons could shrink by at least 11.5% this year, following a 7% contraction in 2014. Ukraine, like other CIS countries, also has high levels of dollarized debt, making it very vulnerable to further negative swings in
market sentiment.
Dimitri Gvindadze, the EBRD's lead economist in Kiev, says that while there are signs the economy is stabilizing, Ukraine's contraction has been dramatic. "The Donbass accounted for almost a quarter of Ukraine's industrial output and exports," he says. "When you factor in the two-thirds depreciation of the hryvnia against the US dollar since the beginning of 2014, Ukraine's GDP in dollar terms has shrunk from $190 billion in 2013 to around $90 billion expected in 2015."
The good news is that the government has implemented reforms in key sectors like banking and energy. Ukraine has been on track in cooperating with the IMF. Its banking sector is restructuring, with close to 60 of the country's more than 180 banks having been liquidated in 2014–2015.
Similarly, an ambitious reform agenda in the energy sector is aimed at addressing the root causes of corruption and inefficiency. Finally, Ukraine has negotiated a debt-restructuring deal with its sovereign bondholders. The completion of the deal, expected in late 2015, will reduce uncertainty and help Ukraine close its external funding gap in 2015–2018.
"The government needs to strengthen macroeconomic buffers and to foster an environment conducive to private enterprise," says Gvindadze. "Given these and an easing in geopolitical tensions, Ukraine can clearly rebound and take care of itself."