Through the past year, central bankers teetered and wobbled to avoid both inflation and recession while juggling an array of internal and external risks. Global Finance grades their success and interviews a dozen about the last year—and the next.
For many central bankers, the central task of the past year has been to stabilize prices without sending the national economy into a tailspin. Even central bank governors whose mandates center on currency rates or financial system stability have had to cope with the same inflationary pressures.
So far, they seem to have pulled off this balancing act. "The inflationary scenario in Latin America improved for most large economies," says Rosanna Costa, governor of the central bank of Chile, attributing the succcess to early rate hikes and fiscal deficit reduction. "The rapid initial monetary policy reaction and the recent progress in inflation have allowed the monetary easing cycle to begin in some economies, such as Chile and Brazil."
SUCCESS AGAINST INFLATION
Chile is not alone; Bank of Mongolia (BOM) tells a similar story. "The early signs of success are now becoming evident," says Governor Byadran Lkhagvasuren. "The policy rate tightening and macroprudential adjustments have played a role in preventing second-round effects on inflation."
Nevertheless, "uncertainty remains high," warns Colombia's central bank governor, Leonardo Villar. "Returning to the inflation target by the end of next year is likely to require a contractionary monetary policy stance for a relatively long period of time." Yet with current production "well above the pre-pandemic trend," he adds, "This slowdown will help the Colombian economy achieve a more sustainable growth path."
Some central banks have limited policy tools. Research by the central bank of Azerbaijan showed inflation largely due to external supply factors over which monetary policy tools would have little impact, according to Governor Taleh Kazimov. "Our main strategy was to ensure that demand factors were under control by increasing the policy rate," he says. "Additionally, we maintained the stability of local currency in periods of excessive foreign currency supply."
Central bankers are also looking to the long-term future. Maintaining price stability and healthy financial institutions, says Amir Yaron, governor of the Bank of Israel, "necessitates [central bankers'] understanding of the economic implications of climate and environmental challenges and risks."
"It is governments and legislators who lead the fight against climate change, yet central banks have an important role to play," says Yannis Stournaras, governor of the Bank of Greece, an early mover on climate change. "The financing of climate adaptation and mitigation projects requires the significant upscaling of investment. In this regard, banks and financial institutions need to play their part."
Meanwhile, digital innovations are driving rapid and dramatic change. Mongolia's payment system is relatively advanced compared to other nations at a similar development level, and BOM has been actively exploring digital currencies, says Lkhagvasuren, finding some limitations to decentralized models. Banks themselves continue to innovate apace, buying fintech strength where they lack it. After some difficult years, banks are generally strong.
Still, cautions Boris Vujčić of Croatian National Bank, "Good times for banks will not last forever and they need to remain vigilant on improving efficiency and cutting costs in order to remain competitive in the changing financial landscape as new challengers arise, by finding new applications for technological innovations." Good forward guidance in any era. —The Editors
---
Methodology
Global Finance editors, with input from financial industry sources, grade the world's leading central bankers on a scale of A to F, with A being the highest grade and F the lowest, based on objective and subjective metrics. Judgments are based on performance from July 1, 2022 to June 30, 2023. A governor must have held office for at least one year in order to receive a letter grade.
An algorithm supports consistency of grading across geographies. The proprietary formula factors in monetary policy, supervision of the financial system, asset purchase and bond sale programs, forecasting and guidance, transparency, political independence and success in meeting the national mandate (which differs from country to country).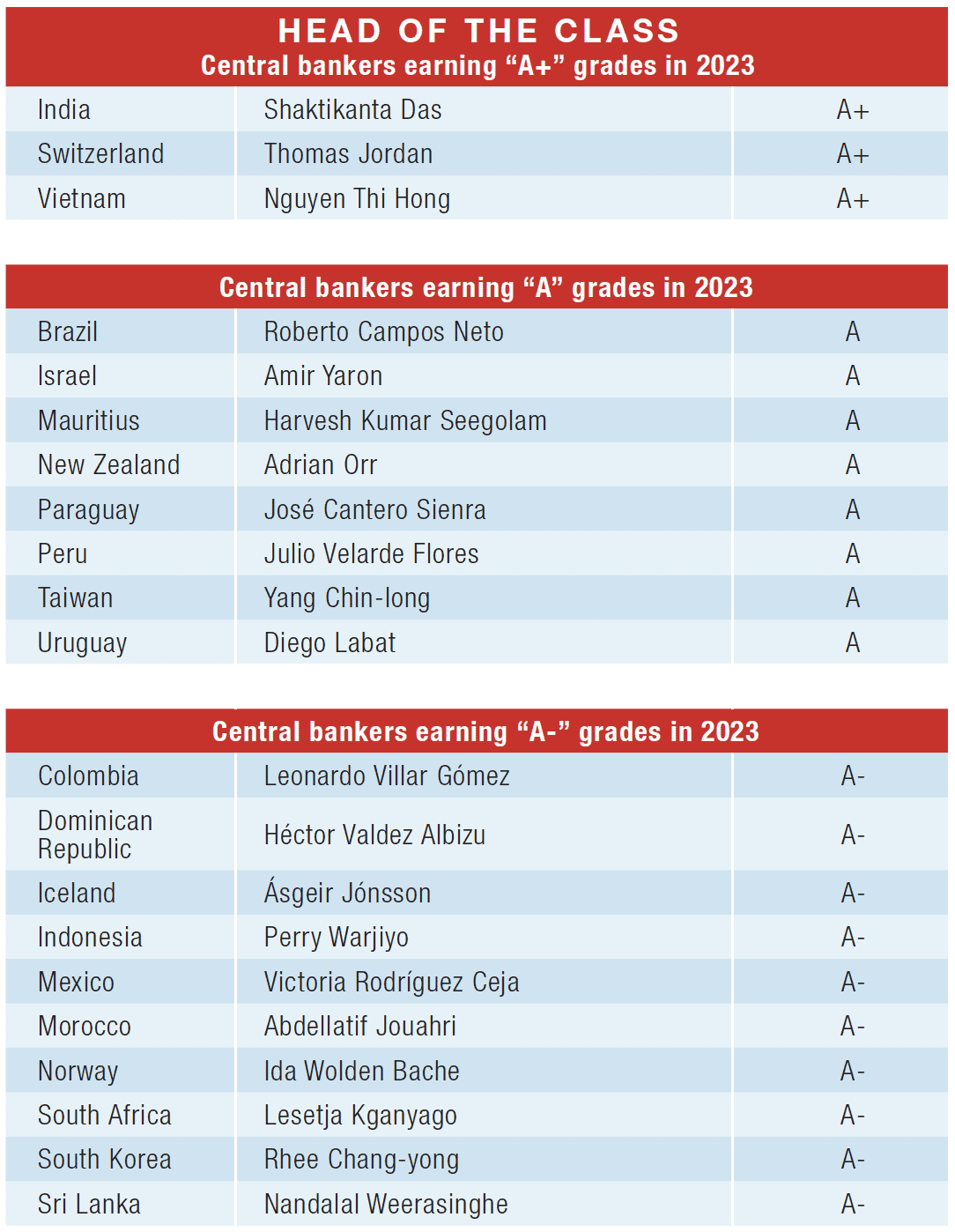 ---
PROFILES BY REGION
---
---
THE AMERICAS
ARGENTINA
Miguel Ángel Pesce

| GRADE:

F

The Central Bank of the Republic of Argentina (BCRA) has remained unable to control inflation, which was 94.8% in 2022 and was still high in the first half of 2023. A poll of private economists estimates that inflation could rise almost 150% and real GDP could shrink by 3% by year-end.

In mid-August, the government devalued its currency by nearly 18%. The central bank, meanwhile, hiked the benchmark interest rate by 21 percentage points to 118%.

"First, the credit channel in Argentina is incredibly small, which means that rate hikes do much less to slow the economy than in its peer countries like Colombia and Brazil, says Ash Khayami, a country risk analyst for BMI, Fitch Solutions. "Second, the BCRA lacks independence, not only because the serving finance minister—currently Sergio Massa, who is also running for the presidency—sets a great deal of the monetary policy, but also due to the current International Monetary Fund (IMF) Extended Fund Facility debt deal, which maintains that the BCRA must maintain a positive real effective interest rate."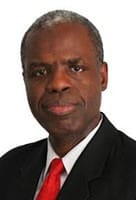 BAHAMAS
John Rolle

| GRADE:

B

In 2022, the Bahamian economy bounced back from the pandemic as tourism began returning to normal levels. The Bahamian dollar remains pegged 1:1 to the US dollar, so the inflationary tensions that have appeared in the US were also reflected in the Bahamas. According to the IMF, inflation reached 5.5% in 2023, but it is now decreasing.

The Central Bank of the Bahamas (CBB) has maintained its discount rate at 4%, while foreign currency reserves have declined. According to a central bank March bulletin: At the end of March, the stock of external reserves stood at $2.7 billion, equivalent to an estimated 45.2 weeks of the current year's total merchandise imports (including oil), as compared to 55.7 weeks in the same period of 2022.

The CBB actively promoted its digital currency (the Sand Dollar), strengthening the payment system by reducing the need to transport currency. It finished its integration with the ACH in 2022. All commercial banks completed upgrades of their online banking platforms to enable top-up transfers from deposit accounts to native Sand Dollar wallets.
BOLIVIA
Roger Edwin Rojas Ulo

| GRADE:

C–

According to IMF estimates, the Bolivian economy grew at a rate of 3.2% in 2022, and it is expected to contract to 1.8% in 2023. However, inflation has remained in check, at 4.74% in 2022 and a forecast of 4.9% for 2023.

The Banco Central de Bolivia (BCB) has kept the currency's peg to the US dollar, which helped blunt inflation and often requires the BCB's intervention in the exchange-rate market.

According to Ash Khayami, a country risk analyst at BMI, Fitch Solutions' Country Risk and Industry Research service, nearly depleted international reserves and lack of transparency regarding those reserves likely will press inflation higher. "Several multilateral and bilateral loans and credit lines from development banks and agencies, as well as a law that allows the BCB to sell gold directly on the international market to boost reserve stocks, will provide some temporary support to reserve levels," he says. "However, wide current account deficits in 2023 and 2024 and a costly currency peg will continue to threaten to spark a balance of payment crisis."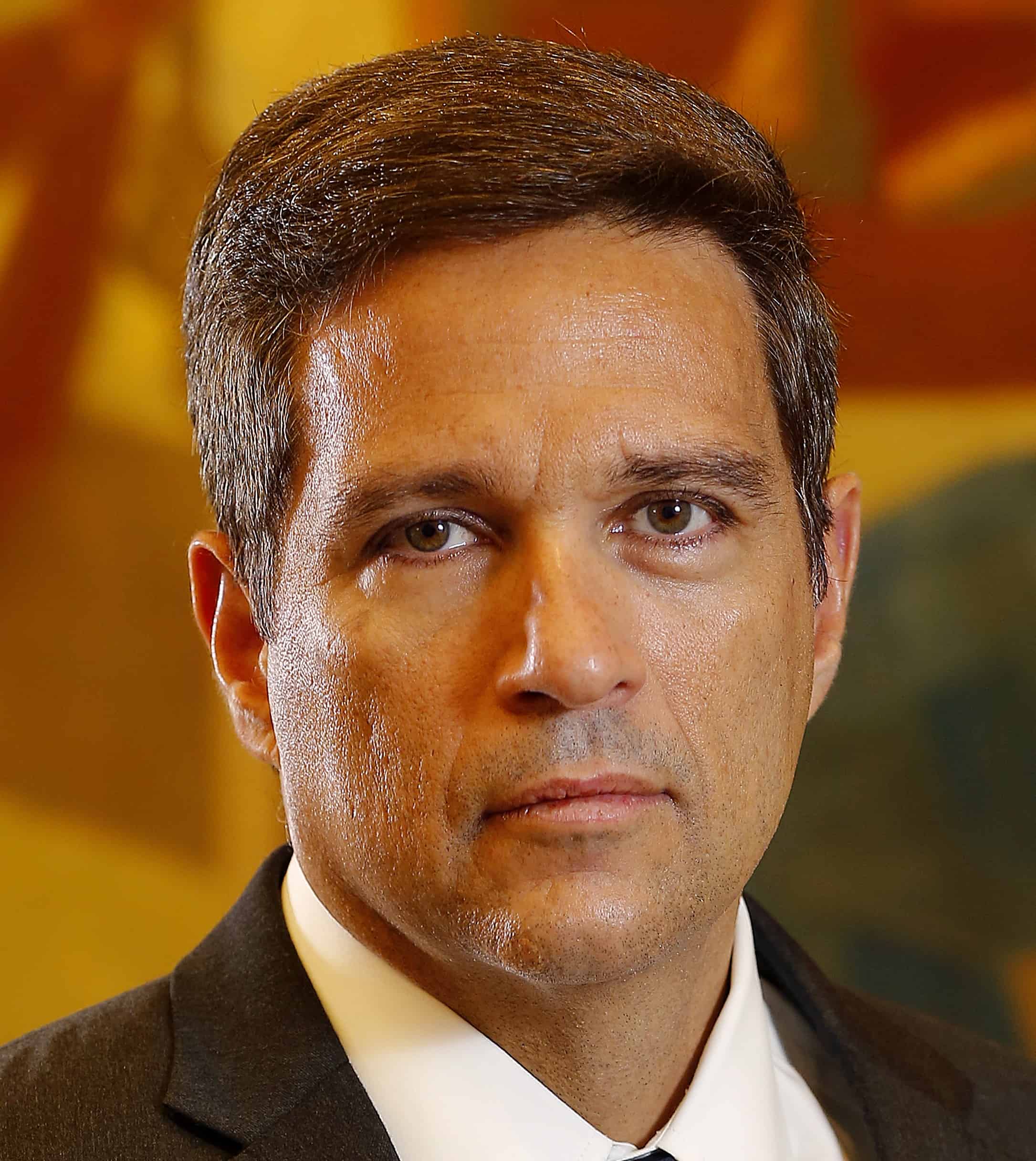 ​BRAZIL
Roberto Campos Neto

| GRADE:

A

The Banco Central do Brasil (BCB) cut its Selic reference rate by 50 basis points (bps) on August 2 to cool down expectations of further reductions.

"After one of the most aggressive rate-hiking cycles globally, the BCB has held the benchmark Selic rate at a quite elevated 13.75% since August 2022, even as inflation has come down sharply," says Andrew Trahan, the head of Latin America Country Risk at BMI, Fitch Solutions.

Governor Roberto Campos Neto has garnered criticism for not heeding President Lula da Silva's call for quick rate cuts to support growth. He has been exceedingly clear regarding the triggers for the start of an easing cycle: lower core inflation, fiscal progress and reduced inflation expectations, according to William Jackson, emerging markets chief economist at Capital Economics. "Because of this, the central bank has gained a lot of credibility among investors. And monetary policy credibility helped calm investors' nerves during the more turbulent early days of the Lula administration when it looked like fiscal policy could take a more reckless direction."
CANADA
Tiff Macklem

| GRADE:

B+

Bank of Canada Governor Tiff Macklem maintained a brisk tightening pace of Canada's monetary cycle over the past 12 months, compensating for some delays in 2021. Nonetheless, economists debate whether the Bank of Canada's January pause in rate hikes expressed caution or was a hasty move that compromised Canada's economic stability.

"Wary of overtightening given well-documented issues associated with household leverage, Governor Macklem sounded the all-clear too soon and was subsequently forced to jump back into tightening mode after January's announcement of a conditional pause paved the way for a notable recovery in the housing sector and as progress in the fight against inflation stalled," says Conor Beakey, associate director at BMI, Fitch Solutions.

The January rate-hike pause was justified, agrees Stephen Brown, deputy chief North America economist at Capital Economics. "Back then, it was the right thing to do because the housing market was looking very weak; the economy looked like it was weakening. But then everything has worked out since then. And they have been quicker to react than people expected."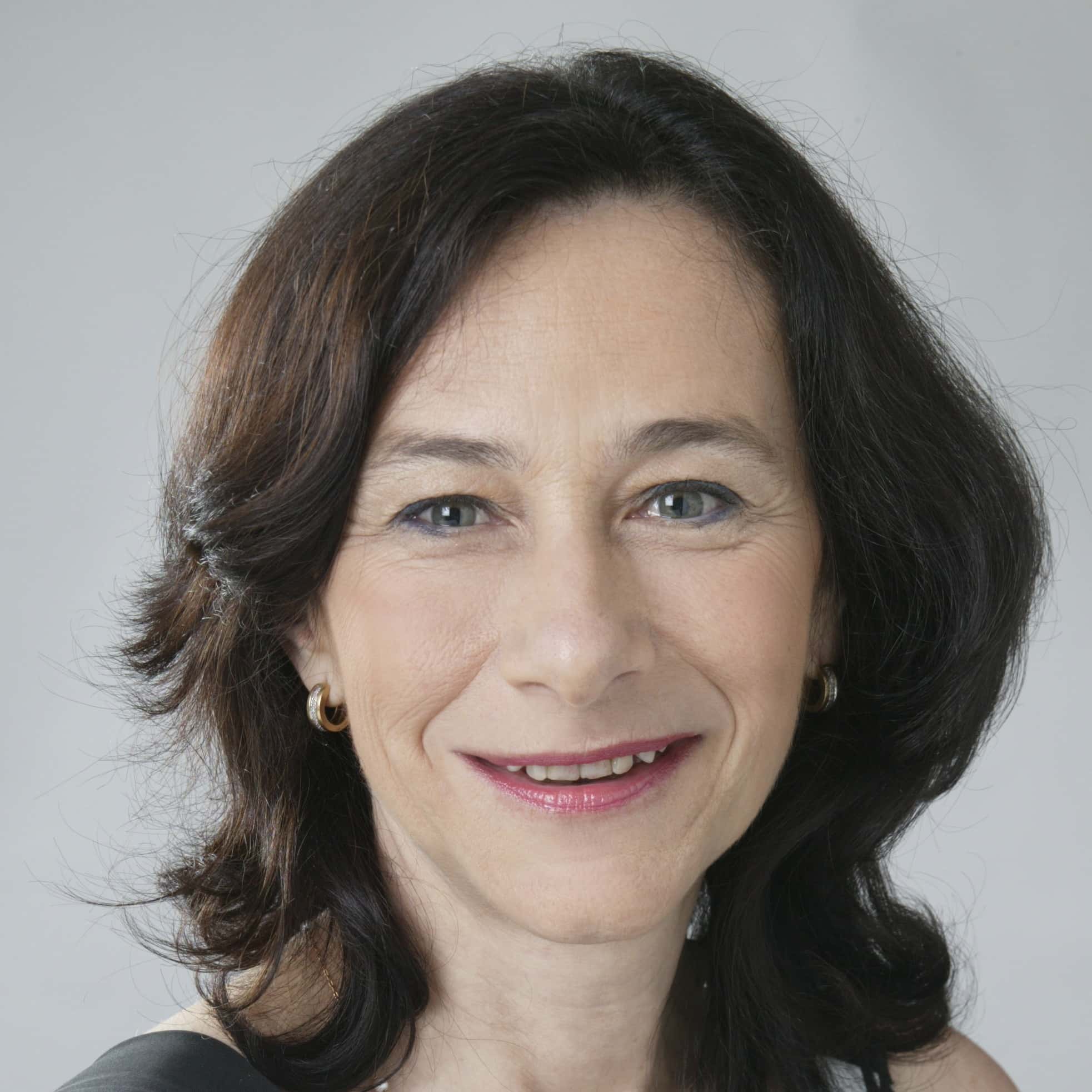 CHILE
Rosanna Costa 

| GRADE:

B+

The Banco Central de Chile (BCC) has had an aggressive policy of interest rate increases to get inflation under control since the middle of 2021, and the new leadership of Rosanna Costa, appointed in February 2022, did not change that stance.

Fitch BMI's Trahan expects the BCC will move to cut rates to 5% from 11.25% by the end of 2024, as the Chilean economy has struggled under factors like high rates and the withdrawal of pandemic-era stimulus. "We see a contraction of 0.1% this year, which will give the bank added impetus to lower rates," he notes.

The BCC's next challenge will be offering the same stimulus to grow the economy, according to other analysts. "The inflationary inertia observed in Chile, with inflation at a maximum of 14.1% year-on-year and more stubborn to slow down than in other Latin American countries, has forced the BCC to maintain a longer and more severe contractionary stance than in other Latin American countries," says Jose Antonio Medina at Ecoanalitica.

However, the trend may have turned a corner, as the BCC lowered its reference rate by 100 basis points on July 31.
COLOMBIA
Leonardo Villar Gómez 

| GRADE: A–

Colombia's GDP grew 7.6% in 2022, but the IMF forecasts a slowdown in 2023 to a mere 1%. The Banco de la Repeblica (BanRep) began increasing rates in 2021 and has maintained a restrictive stance. Yet, this had only partial success in reining in inflation, which hit 13.1% in 2022 but is expected to moderate to 8.4% in 2023.

BanRep has maintained its reputation for independence and resisted pressures from the new government to finance part of the public deficit, according to Luis Barcenas of Ecoanalitica. "BanRep remained firm on institutional matters, not giving in to repeated pressures by the Petro government to monetize part of the subsidies to sectors affected by Covid-19 and, more recently, to the victims of the historical violence in Colombia," he says.

"While the sitting finance minister gets a vote on the board of governors, this has not caused visible rifts or infighting," adds Fitch BMI's Khayami.
COSTA RICA
Róger Madrigal López 

| GRADE:

B–

Appointed in May 2022, Róger Madrigal Lópezhas maintained the Central Bank of Costa Rica's (BCCR) independence. However, since March, the central bank started a new cycle of cutting interest rates to balance the negative impact on economic growth and raising doubt about a lack of ability to fine-tune its monetary stance.

"In Costa Rica, the fight against inflation by [BCCR] has been quite aggressive," says Jesús Palacio Chacin at Ecoanalitica. "Since the first price spikes at the end of 2021, when inflation began to show signs that it would exceed the target range of 2% to 4%, the monetary authority began a rapid monetary adjustment policy that led the reference rate to increase 825 basis points in less than a year, going from 0.75% to 9% between December 2021 and November 2022." He adds that this measure had a relevant impact on prices and that the downward adjustments needed to mitigate the effects on economic growth had already started, with three rate cuts for a cumulative reduction of 200 basis points since March 2023.
DOMINICAN REPUBLIC
Héctor Valdez Albizu 

| GRADE:

A–

The Central Bank of the Dominican Republic (BCRD) has consolidated its reputation for independence. It was one of the first in the region to fine-tune its monetary policy and return to cutting rates when inflation was back in the bank's target range.

"The BCRD acted promptly in raising interest rates in November 2021, after inflation remained elevated at 8.2% year-over-year, far above its 3% to 5% target range," says Fitch BMI's Khayami. "The BCRD cannot stabilize the price of certain imported goods, most notably fossil fuels and food. That said, the BCRD has not shied away from embarking on an aggressive 12-month rate-hiking cycle that raised rates to a peak terminal rate of 8.5% by November 2022, the highest since December 2008," he says.

The hawkish monetary policy seems to pay off as inflation came within the central bank's target range to 4.4% year-over-year in May 2023 before bringing the rate down to 8% from 8.5%, Khayami adds. "In June, it was lowered further, to 7.75%. We highlight that the BCRD was one of the first central banks to engage in interest rate cuts in the region, along with other relatively economically stable markets, such as Costa Rica and Uruguay."
EASTERN CARIBBEAN CENTRAL BANK
Timothy Antoine 

| GRADE:

B+

The monetary authority for a group of eight island economies—Anguilla, Antigua and Barbuda, Commonwealth of Dominica, Grenada, Montserrat, Saint Kitts and Nevis, Saint Lucia, and St Vincent and the Grenadines—the Eastern Caribbean Central Bank (ECCB) pegs its Eastern Caribbean dollar to the US dollar.

Despite a post-pandemic tourism bounce, inflation remains uneven across the islands. Inflation rates range from 3.6% in Grenada to 9.25% in Antigua and Barbuda, according to data from the IMF's April 2023 World Economic Outlook. Inflation for 2023 is forecast to decrease substantially across the islands.

The foreign reserves situation appears stable. Following the ECCB Monetary Council's February 2023 meeting, the central bank reported, "The average weekly backing ratio… stood at 92.2% in 2022, above the statutory minimum requirement of 60%." Furthermore, "ECCB's foreign assets at the end of 2022 stood at $5.04 billion; the pre-pandemic (2019) level was $4.58 billion."

The ECCB continued its promotion of DCash, the digital version of the Eastern Caribbean dollar. Anguilla remains the last island working on its support for the digital currency.
ECUADOR
Guillermo Avellán Solines 

| GRADE:

C+

Ecuador is dollarized and heavily dependent on oil production and exports. The dollarization and subsidized fuel prices keep inflation lower than elsewhere in the region. All this limits the scope of the Banco Central del Ecuador's (BCE) actions.

Inflation remains low, with the latest forecast by the IMF at 2.5% for 2023. The BCE reduced its GDP growth estimates in July to 2.6% from a previous 3.1%. The economy expanded by 2.9% in 2022.

Projects to reform the banking system and to add a monetary policy channel have yet to be approved.

Political unrest has characterized the country in 2022 and the first part of 2023, making it challenging to promote growth policies. Ecuadorean GDP grew about 3% in 2022 and is expected to rise at approximately the same rate in 2023. Among other things, GDP growth has been hurt by reduced oil exports. Several elements affected oil operations in 2023, including civil protests, an earthquake and infrastructure damage. The country's energy ministry cut the oil production forecast for 2023 by 8%.
EL SALVADOR
Douglas Pablo Rodríguez Fuentes 

| GRADE:

B–

Faced with a fully dollarized economy, the Central Reserve Bank of El Salvador has limited instruments for its monetary policy. Inflation reached 7.3% in 2022 but has been much slower since December, and is expected to slow further in 2023, following international trends. According to the IMF, Salvadoran GDP grew a respectable 2.8% in 2022, and it is forecast to grow 2.5% in 2023, although a weak first quarter makes reaching that level more difficult.

El Salvador has been able to reduce country risk and keep interest rates in check, despite the impact of increased interest rates on the dollar. According to Jesús Palacios Chacín of Ecoanalitica, the impact "was considerably lower than expected, with rates on both short-term and long-term loans increasing only 80 and 100 basis points, respectively, while US rates increased up to 500 basis points." He also notes that the EMBI+ indicator, a measure of the perceived risk of government insolvency, fell from 3,512 points in July 2022 to the current level of 1,095 points.
GUATEMALA
Álvaro Gónzalez Ricci 

| GRADE:

Too Early To Say

The new governor of the Bank of Guatemala (Banguat), Álvaro Gónzalez Ricci, who was appointed on October 1, 2022, inherited a relatively good growth situation. According to the IMF, the economy grew 4% in 2022 and is expected to grow 3.4% in 2023. Inflation reached 9.2% in 2022, which triggered increasing interest rate hikes. However, the situation has improved.

Focus Economics cites analysts saying, "We expect the Banco de Guatemala to hold the policy rate in the coming months at its current level of 5%, where it has been since April, as price pressures have eased very slowly. Once headline inflation is close to (or within) Banguat's 3%-5% inflation target range, the central bank will embark on a mild easing cycle in late 2023 or early 2024."

Looking longer term, the IMF, in the Article IV consultation of May 2023, stated that "the steady record of economic achievements and prudent policies has served the country well and, if continued, will help further reinforce the economy's resilience to shocks. Medium-term risks are domestically related, with structural weaknesses hindering development prospects."
HONDURAS
Rebeca Santos 

| GRADE:

B

Since 2011, Honduras has used a crawling band for its currency, the lempira, with the US dollar. The main aim of the crawling band is to keep movements in the exchange rate over a year within 7% in either direction. Although Honduras remains a poor country with many structural problems, its GDP growth rate in 2022 has been a robust 4% and is expected to remain above 3% in 2023.

The inflation rate in 2022 was relatively high at 9.8%, but the situation has improved, and the IMF forecasts a rate of 6.4% in 2023. According to the statement made in June by IMF staff after the completion of the 2023 Article IV Mission to Honduras, "Inflation is expected to continue its downward trend, supported by a normalization in food prices, while the current account deficit is expected to widen to close to 5% of GDP due to slower remittances growth and adverse global price developments."
JAMAICA
Richard Byles 

| GRADE:

B+

In recent years, Jamaica's efforts on public spending have been remarkable, and sound macroeconomic efforts are producing positive results. The country has resumed a solid growth pattern, while the central bank's tightening cycle has gradually reduced inflation, with a target between 4% and 6%.

"Inflation is close to the central bank's target band. Buoyant tourism and still-strong—although moderating—remittances more than offset the large import bill from high fuel, food and freight prices resulting in a low current account deficit, and international reserves are growing and are at healthy levels," according to the IMF's June staff-level agreement on the first reviews of a Precautionary and Liquidity Line.

The central bank has shown a high degree of discipline, raising key rates several times, from 0.5% in September 2021 to 7% in December 2022. The overnight rate has remained there since more recent inflation data showed a reading of 6% in June.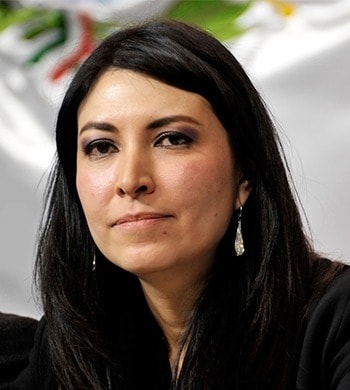 MEXICO
Victoria Rodríguez Ceja 

| GRADE:

A–

After being appointed as head of the Bank of Mexico (Banxico), in January 2022 by President Andrés Manuel López Obrador, Victoria Rodríguez Ceja was met with concerns regarding her independence.

However, she has maintained Banxico's tight monetary policy, started by her predecessor, Alejandro Díaz de León, started in June 2021. Since then, Banxico has raised its key interest rate by 725 basis points to fight rising consumer prices.

Mexico's fared well in challenging circumstances, according to Capital Economics' Jackson.

"Inflationary pressures have been particularly stubborn. Mexico needs to pay close attention to what the US Federal Reserve will do because of the strong economic linkages between the two countries," he adds.

According to the IMF, the Mexican economy, supported by a strong US trade demand from is poised to outperform other American countries in 2023.

Conor Beakey, associate director at Fitch's BMI service, says, "Our one concern is that domestic labor market conditions remain very tight, and wage inflation is high. Easing against this backdrop risks undermining the central bank's efforts. Still, there's little evidence that such a move is under consideration in the near term."
NICARAGUA
Leonardo Ovidio Reyes Ramírez 

| GRADE:

B–

Nicaragua's economy has recently improved thanks to increased tourism and remittances as well as growing internal consumption, with some expected decline in inflation.

The political situation remains difficult after the Daniel Ortega administration recently closed charity and civic organizations. The US government enacted sanctions on individuals and institutions, with measures affecting the sugar and mining industries. Foreign investments are lower than average for the country, but the economy shows signs of resilience.

The Central Bank of Nicaragua (CBN) raised its monetary reference rate (TRM) to 7% in December 2022, doubling it since the start of the tightening cycle in April 2021. The CBN has also reduced the pace of depreciation of the crawling peg to 1% in 2023 from 2% in the two years before, which should help reduce the impact of imported price transmission. But all in all, the CBN's actions have limited impact because of the peg with the US dollar, poor transmission of the monetary mechanism and the high level of dollarization of the economy.

The IMF forecasts that the country will end 2023 with an inflation rate of 11.5%, which is down 6% from earlier in 2023.

Fitch recently revised its outlook to Positive from Stable on its B- foreign currency rating due to the more prudent fiscal policy.

PARAGUAY
José Cantero Sienra 

| GRADE:

A

Paraguay's economy is recovering from last year's severe drought, with an expected GDP expansion of 4.5% after a yearly average of 4% over the past decade and declining inflation. The Central Bank of Paraguay (BCP) is laser-focused on its monetary task—managing a tightening policy cycle—and with a stable financial and banking sector. Inflation is back toward the target and the currency, the guarani, is one of the more stable of Latin America.

"According to BCP's forecast, inflation will fall to 4.7% in 2023 from 8.1% in 2022," notes the IMF in its June country report.

"The BCP has hiked aggressively since July 2021 and has maintained its policy rate at 8.5% since September 2022, as it sought to balance the low growth it saw in 2022 with rising prices. In 2023, as inflation has moderated, and as growth rebounded strongly, the BCP has remained cautious, keeping rates steady and waiting for inflation to come down toward its 4% target rate," says Julia Sinitsky at BMI, Fitch Solutions.

On September 1, newly appointed Carlos Carvallo Spalding began a five-year term as BCP's latest governor.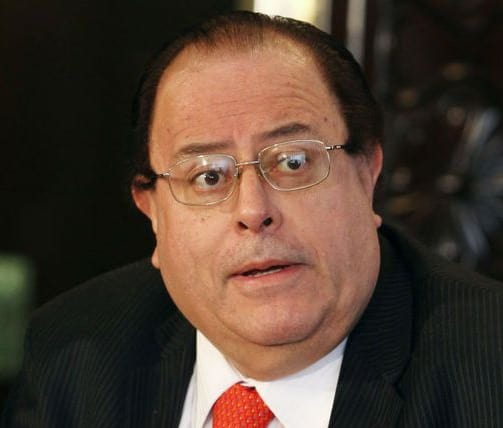 ​PERU
Julio Velarde Flores 

| GRADE:

A

Peru faced extreme political instability last year, but its macroeconomic fundamentals have remained relatively strong. The country has maintained a robust currency and a constitutional framework that supports a market economy.

Peru's economic stability can be attributed, at least in part, to the efforts of its central bank, Banco Central de Reserva del Perú (BCRP), which has been instrumental in maintaining price stability, managing inflation and implementing sound monetary policies.

"Faced with a deep political and social crisis, the independence of the monetary actions of the BCRP is worth admiring," says Federico Perez, an economist at Ecoanalitica.

"The bank had begun an aggressive hiking cycle in July 2021, when inflation picked up well above its 1%-3% target range. Its policy rate reached 7.75% in January 2023 and has been held there ever since. In the past few months, we saw inflation ease in Peru, but it has remained sticky, at 6.5% in June 2023 [well above the target range]," says Fitch BMI's Sinitsky.

The analyst service expects the BCRP will continue closely monitoring food prices and 12-month inflation expectations, which are at 3.5% as of June, before beginning cuts.
SURINAME
Maurice Roemer 

| GRADE:

D

The Caribbean's smallest country, Suriname, remains mired in international debt, incredibly high inflation and a vulnerable banking system. The transmission of monetary policy is ineffective and unable to address the system's liquidity. Despite good intentions to stabilize the economy, the central bank's action is limited.

A June review by the IMF says that the country's challenges "in monetary operations have resulted in insufficiently tight monetary conditions, weakening the exchange rate and adding to inflationary pressures."

Inflation has been between 52% and 61% over the previous three years.

"The authorities are making efforts to strengthen central bank governance and address shortcomings in the anticorruption and anti-money laundering/countering financial terrorism framework," writes the report's authors. "The central bank is working to clear the backlog of audits of financial statements and to normalize the auditing cycle. A recapitalization plan for the central bank is being finalized and will have a clear target of the level of capital and a timeline for completion."
TRINIDAD AND TOBAGO
Alvin Hilaire 

| GRADE: C

Alvin Hilaire's mandate ends in December 2023. He has led the Central Bank of Trinidad and Tobago (CBTT) since 2015, and his mandate can be extended over another three-year term. A heavily managed exchange rate and a small, open economy limit monetary policy's role.

Despite an explicit invitation by the IMF in March 2023 to increase the repo rate to 5%, which it was in March 2020 during the pandemic, the CBTT has kept it at 3.5%. The rate differential with the US has been growing because of the Federal Reserve's tightening policy. So far, the country has avoided a currency devaluation thanks to a solid reserves position, which has grown with last year's increase in oil and gas prices.

"Increasing the policy rate should be seriously considered to contain inflationary pressures and narrow the negative interest rate differentials with the US monetary policy rate," the IMF staff writes in the concluding statement on the March Article IV Consultations.

Inflation, which hit a record high of 8.7% in 2022, is projected to slow to 4.5% by the end of 2023, and even more next year.
UNITED STATES
Jerome Hayden Powell 

| GRADE:

B+

The US Federal Reserve, under the leadership of Jerome Powell, has significantly shifted its monetary policy approach in the past year.

After agonizing for months over whether inflation was "transitory" or for real, the Fed eventually jumped into action last March. It engaged in its most aggressive rate hiking cycle since the Volcker shock of the early 1980s," says Fitch BMI's Beakey.

The Fed started late but was willing to be more aggressive and faster, agrees Michael Gapen, head of US economics at Bank of America. "Now the Federal Reserve is as clear as they can be, given the circumstances."

However, shortcomings in terms of supervision, particularly after acknowledging that its regulatory stance could have been more effective in preventing the Silicon Valley Bank and Signature Bank cases, the Fed has acknowledged that there have been lapses in its supervisory practices and areas that require correction.

Despite these shortcomings, it is worth noting that there has been a significant improvement in the general opinion surrounding Jerome Powell. "Powell's reputation may well rise to approach the lofty heights of central banking greats such as Paul Volcker, Alan Greenspan and ex-Bundesbank President Karl Otto Pöhl," says Beakey.
URUGUAY
Diego Labat 

| GRADE:

A

The Banco Central del Uruguay (BCU) has aggressively increased the cost of money since August 2021, with a solid commitment to fight inflation and anchor long-term expectations. It has also quickly reverted to a declining cycle of lower interest rates when the economy's weakness demanded it. The economy remains highly dollarized, with the majority of the lending denominated in US dollars.

The central bank aggressively hiked rates during the Covid recovery, raising its policy rate to 11.5% in January 2023 from 4.5% in August 2021, according to Fitch BMI's Sinitsky. "Uruguay historically suffers from high structural inflation due to powerful labor unions, but it saw inflation reach a high of 9.9% in September 2022, well above the bank's 2% to 6% tolerance band," he says.

With growth strongly slowing this year due to severe drought and a poor harvest, inflation has come down, and the BCU became one of the first central banks in the region to begin cutting, with its first rate cut in April, Sinitsky adds, "However, as inflation remained sticky, it held in rates until the latest meeting on July 6th, when it resumed its cutting cycle and brought rates down to 10.75%."
VENEZUELA
Calixto José Ortega Sánchez 

| GRADE: F

After years of isolation, superhigh inflation and currency depreciation, Venezuela remains an economic pariah. Even though the IMF still expects sustained growth of 5% this year, which is in line with 2022, there is little news to cheer up this outlook. Inflation remains off the charts, and it seems there is very little the central bank can do to revert this situation.

"The Banco Central de Venezuela [BCV] has sought to address the country's chronically elevated inflation with two tools in recent quarters," according to Fitch BMI's Trahan. "First, it has kept reserve requirements for the banking sector extremely high, at 73% in June 2023, to reduce the supply of credit and limit the flow of money through the economy. Second, it has repeatedly intervened in the foreign exchange market, taking advantage of a growing supply of dollars from the oil sector to stabilize the bolivar's exchange rate."

The real impact on domestic inflation remains to be seen. "The long-term sustainability of these policies is a question mark, particularly if US sanctions on Venezuela are not eased further," he adds." Regardless, the BCV's approach—combined with a sharp reduction in fiscal spending by the Venezuelan government—has thus far helped bring down inflation from a peak over 300,000% year-over-year in early 2019 to 429.2% year-over-year in May 2023."

—The Americas by Tiziana Barghini
---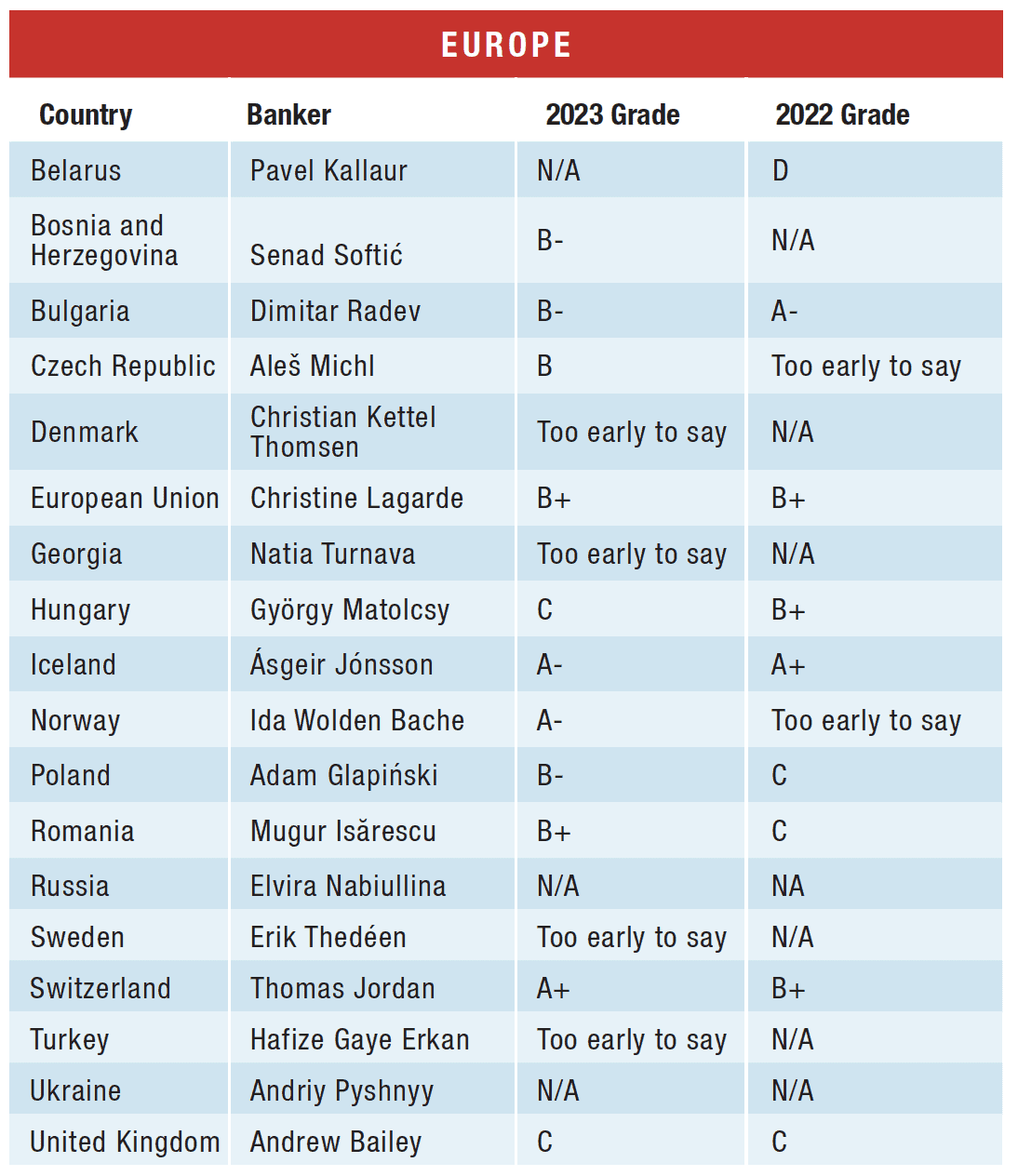 ---
EUROPE
BELARUS
Pavel Kallaur 

| GRADE:

N/A

It would be hard for any central bank governor to have a lower profile than National Bank of the Republic of Belarus (NBB) Governor Pavel Kallaur. With Belarus, to all intents, now a war economy, the NBB seems to have little say in what goes on within Belarus.

It is clear that Belarus has become almost entirely financially dependent on Russia—from which it has received more than $4 billion in transfers this year—and reoriented its trade toward the CIS and China. However, exports have been badly hit by shortages of critical parts due to sanctions.

Amid the collapse of Belarus' economy, inflation has continued to surge. However, there has been a fallback from the 18% high reached in July 2022; Fitch Ratings forecasts an 8.7% rate for 2023. The NBB's international reputation has been further impacted by Belarus' policy of paying its USD eurobond obligations in local currency, contravening official documentation that disallows this.
BOSNIA AND HERZEGOVINA
Senad Softić 

| GRADE:

B–

A currency board has dictated monetary policy for the past 25 years, so the day-to-day policy of the Central Bank of Bosnia and Herzegovina (CBBH) is quite formulaic. The main challenge is the fight against corruption and fostering a culture of transparency, a stumbling block for the EU membership for which BH applied in February 2016. Governor Senad Softić has been at the helm since 2015, a steady steward with academic credentials and a positive public aura. While his six-year tenure is now over, a replacement has yet to be found.

The CBBH became more proactive in tackling the country's negative image associated with corruption and poor transparency. However, there is a long way to go with Transparency International, whose Corruption Perceptions Index ranked the country at position 110 out of 180 in 2022, on a par with Gambia, with virtually no progress over the past decade.
BULGARIA
Dimitar Radev 

| GRADE:

B–

With a currency board keeping the lev tightly linked to the euro, monetary policy is largely out of the hands of the Bulgarian National Bank (BNB). Dimitar Radev's six-year mandate officially ended in July 2021, but there is no indication of who might replace him or when. Cautious optimism has returned, with the finance minister choosing to postpone entry into the eurozone from early 2024 to early 2025, announced in February 2023. The formation of a new government in mid-June has added credence to euro accession, the prospect of which has driven economic policy for decades, and the leadership's commitment to press ahead with overdue reforms and fiscal measures has been well received. Inflation remains a cause for concern, even though the harmonized rate of 8.6% in May is not exceptionally high by Central and Eastern European (CEE) standards. Another question is whether inflation will fall quickly enough to meet the euro accession test.
CZECH REPUBLIC
Aleš Michl 

| GRADE: B

The Czech National Bank (CNB) under Aleš Michl has kept interest rates stable. Indeed, just before his July 2022 inauguration, the CNB delivered the last of a cumulative 675 basis point hike, tightening the key repo rate to 7% by June 23, 2022. Deposit interest rates one year later were 6%, elevated by EU standards. (The ECB's key intervention rate is 4%.) That's despite inflation being the lowest in CEE, at June 9.7% in June, with core inflation falling from 8.6% to 7.8%. 

Michl's voting record and his public pronouncements reveal strong convictions. Since the CNB embarked on its 675 basis points tightening cycle in June 2021, he hadn't once as a CNB board member voted for higher rates, putting him as the primary flag bearer for the dovish camp. However, according to ING Bank, the CNB looks unlikely to cut rates until November, at the earliest.
DENMARK
Christian Kettel Thomsen 

| GRADE: Too early to say

In a remarkable turnaround from the double-digit inflation rates experienced in the latter part of 2022, the Central Bank of Denmark (Danmarks Nationalbank) has effectively reduced consumer prices to 3.1% as of August, closing in on its 2% target ahead of expectations.

Despite the success, Governor Kettel Thomsen appears laser-focused on combating inflation. He has kept the hiking cycle going through July, when he raised rates again by 25 basis points, bringing Denmark's benchmark rate to 3.35%, while keeping the krone's exchange rate with the euro stable.

With a 0.6% rise in year-over-year GDP in the first quarter of 2023, the country appears to be headed in the right direction for 2024. "Denmark's ratings reflect a wealthy and high-value-added economy, with governance indicators above the median of its rating peers. A credible economic policy framework, sound public finances and strong external metrics underpin macroeconomic and financial stability," Fitch recently wrote in a note.
EUROPEAN UNION
Christine Lagarde 

| GRADE:

B+

Amid Europe's largest war since World War II, pandemic aftershocks and eurozone inflation hitting a record 10.7% in October 2022, the European Central Bank (ECB) became even more critical to securing price and currency stability in the region. By tightening financial conditions at the fastest pace in 20 years, the ECB brought inflation down to 5.3% in August—closer to the ECB's target of 2% by 2025—while strengthening the euro against the US dollar.

However, its policy also led to increased risks of a recession in the region, with the all-important German economy stagnating in the second quarter of 2023. 

Facing criticism that the ECB is not tightening enough and alternately that the central bank is strangling businesses across Europe, ECB President Christine Lagarde has maintained her tight focus on inflation. Fitch Ratings, on the other hand, believes rates may have already peaked: "Though inflation remains well above target and there may be shocks to come, the ECB will probably not need to raise its near-term inflation forecasts further in September," writes the authors of an agency note.
GEORGIA
Natia Turnava 

| GRADE: Too early to say

The controversy surrounding the appointment of Natia Turnava as the new governor of the National Bank of Georgia (NBG) has somewhat tainted the central bank's reputation. Her somewhat confusing official description as "first vice governor" among three others should not discredit her or obscure the fact that she is the NBG's first female head.

Yet, the associated political decision to enlarge the number of executive board members, viewed critically by the IMF as possibly "undermining the authorities' hard-won credibility," has not helped Turnava establish herself as a politically independent successor to a much-praised predecessor. With Georgia still waiting for EU candidate status, any suggestion of a slide in institutional reforms is concerning. Against the backdrop of a rapid fall in headline inflation, to below the NBG's 3% target in April, the central bank took the lead in the region with an interest rate cut.
HUNGARY
György Matolcsy 

| GRADE:

C

Over the past few years, György Matolcsy has failed in his remit to control inflation and maintain banking sector stability. However, he has achieved recently by increasing bank reserve requirements to help reduce pressure on prices from loan-fueled consumer spending.

The primary weapon of the Magyar National Bank (MNB) been tightened interest rates, with the base rate now 13% for over a year, an overnight rate of 17.5% and an effective rate of 15%, which dropped by 100 basis points in May, June and July of 2023. Narrowing differentials between these rates all point to the MNB normalizing monetary policy, with the emphasis on cautiousness and predictability.

However, the country is suffering stagflation in mid-2023, enduring the EU's highest inflation, with a headline rate of 21.5%. The MNB expects average inflation to be around 16.5%-18.5% this year, dropping to 3.5%-5.5% in 2024 and 2.5%-3.5% in 2025. Fitch expects the full-year average will be 17.7%, with inflation averaging 5% next year and dropping to the target of 3.1% in 2025.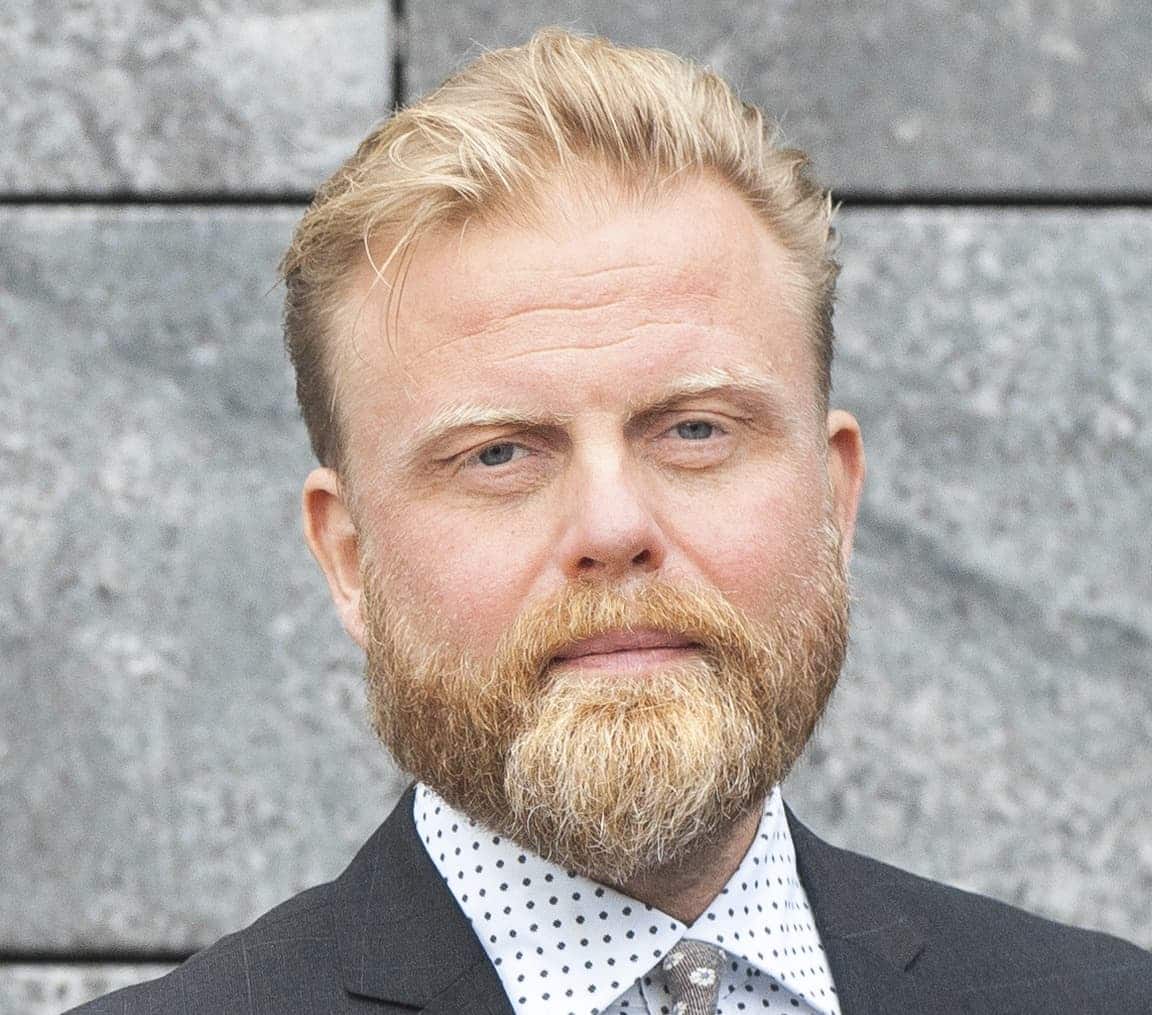 ICELAND
Ásgeir Jónsson 

| GRADE:

A–

Favorable real rates and solid economic growth continue to bode well for the well-developed Icelandic economy. With interest rates at 8.75% and inflation dropping to 7.6%, the Nordic country appears poised to ride the global disinflationary wave in better shape than most of its peers.

Although the country's 2.5% inflation target remains farfetched in the near term, monetary policy has been able to stay ahead of the curve, providing stability for the krona in the face of high volatility in the broader global foreign exchange market. However, as Fitch points out, risks remain: "Monetary policy effectiveness in bringing down inflation may be hindered by larger than expected wage inflation for this year," warns the rating agency. On the positive side, Iceland outperformed in GDP growth, posting a solid year-over-year 6.4% jump, mainly due to low unemployment levels and rebounding global tourism.
NORWAY
Ida Wolden Bache 

| GRADE:

A–

The Norges Bank has focused its monetary policy efforts over the past year on controlling inflation while maintaining a negative spread in interest rates against the ECB's benchmark. This approach aims to secure stable levels of economic activity amid the tightening cycle by sparking the interest of global investors looking for high-yielding investments outside Europe and the US. While that might be a tricky balance, Norway's macroeconomic backdrop has shown positive signs. With GDP projected to stay positive for the entire year, Governor Bache now sees more room to maneuver on the interest rate front.

After another 25 basis point hike in August, bringing the bank's benchmark rate to 4%.

Norges Bank expects macro conditions to stabilize and inflation to move closer to its 2% target rate. Currently, it still runs at 5.4% year over year.
POLAND
Adam Glapiński 

| GRADE:

B–

According to the Constitution of the Republic of Poland, the main objective of the National Bank of Poland (NBP) is to maintain price stability, with a target level of 2.5% and 1% leeway, and safeguard the financial system's stability. It is hard to fault the NBP regarding the latter, with the IMF concluding recently that "bank asset quality has remained stable, and sectorwide capital adequacy levels remain significantly above regulatory requirements."

On price stability, the consensus is that NBP Governor Adam Glapiński has been too relaxed. Although he tightened interest rates over 2021-2022—Poland was one of the last CEE countries to do this—he halted this into 2023, with midyear rates of 6.75%, close to the 6.5% of July 2022. With headline inflation expected to fall toward the single digits in late 2023, the NBP plans to ease rates further, which the IMF thinks is premature, according to its 2023 Article IV Consultation.  

Since 2012, Poland has been plagued by persistently high inflation—fueled by high food and energy prices and rising wages—and high core inflation. Although the first two drivers eased in mid-2023, rising real wages due to labor shortages in critical areas and high inflationary expectations kept inflation at 11.5%. Fitch Ratings expects the 2023 inflation average to be 13%, with the headline rate falling back to only 6% in 2024.
ROMANIA
Mugur Isărescu 

| GRADE:

B+

National Bank of Romania Governor Mugur Isărescu is one of central banking's great survivors, having first held the post in September 1990, and relinquishing it to only for the 11 months he was prime minister. 

Although a latecomer to tightening—inflation was growing in Romania over 2021, and interest rates started to increase only late that year, from 1.5% to the current 7%—Isărescu has seen inflation drop from a peak of 16.8% in November 2022 to around 10.3% in mid-2023. According to Fitch Ratings, it is still "going in the right direction," with 6.9% expected by the end of 2023. However, analysts expect it to hover around 5% over 2024, moving further toward the target of 2.5% only in late 2025.

The NBR has also successfully handled bank regulation, with the sector well regulated and capitalized, with an average capital adequacy ratio of 21.4% in mid-2023.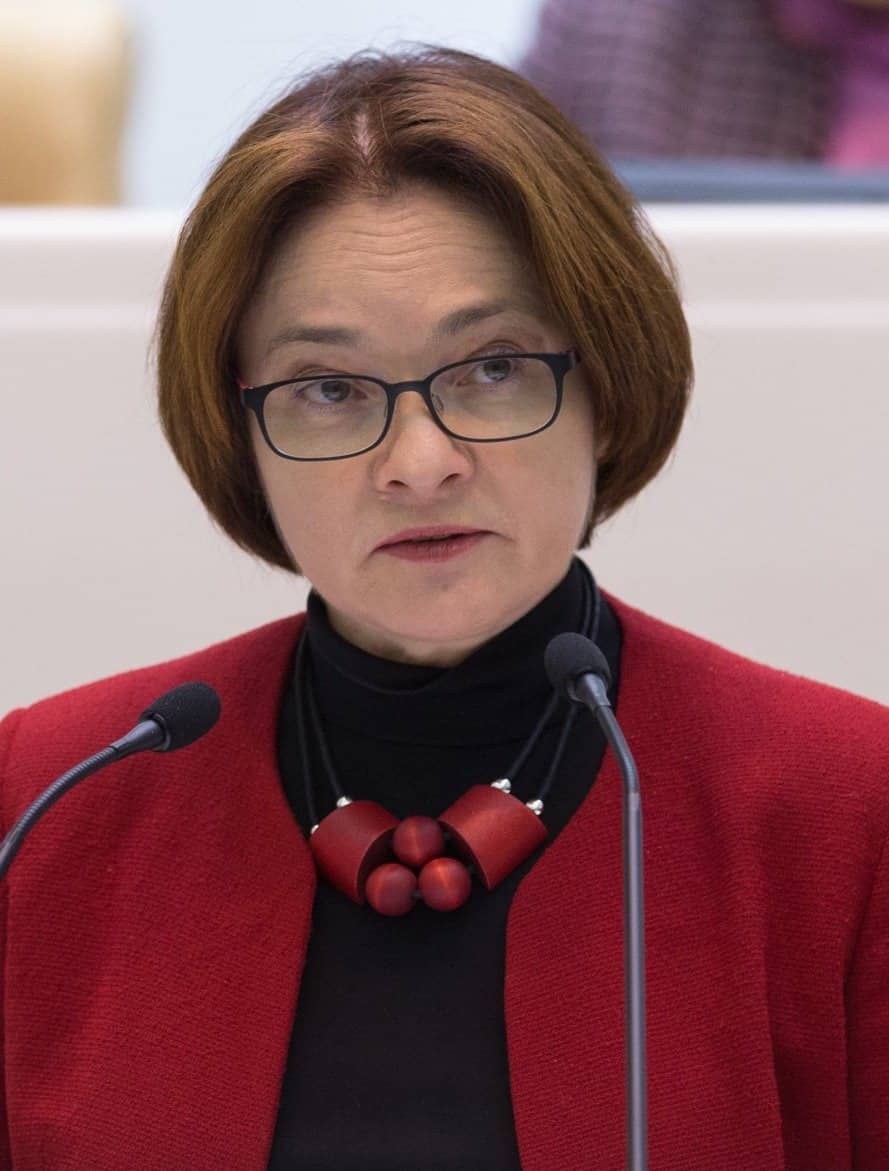 RUSSIA
Elvira Nabiullina 

| GRADE:

N/A

In March 2023, Elvira Nabiullina was confirmed as central bank governor for her third five-year term, ending retirement rumors. She has consolidated her position as one of the more pragmatic members of President Vladimir Putin's economic team, counterbalancing his highly expansionary policies.

With parts of the economy in mid-2023 close to overheating, Nabiullina's interest rate strategy seems sound. After boosting rates to 20% to defend the ruble following the February 2022 invasion of Ukraine, she had reduced them to 7.5% by mid-2023. Still, she raised them by 100 basis points to 8.5% in July, warning of possible overheating, inflation risks and growing imbalances in the economy.

However, the underlying lack of international confidence in Russia's economy made itself clear just days after the ruble dropped below 100 to the US dollar in mid-August, the lowest level since the start of the invasion, when it touched 150 rubles to the dollar. The collapse led to a 350 basis point rise in interest rates, to 12.5%.
SWEDEN
Erik Thedéen 

| GRADE:

Too early to say

Serving his mandate as the governor of the central bank of Sweden (Riksbank) since January 1 this year, Erik Thedéen has faced a challenging combination of higher inflation, negative growth and a devaluating krona.

In addition to common macroeconomic shocks facing Europe in the past two years, such as rising commodity prices and dwindling economic activity, Thedéen faces increased pressure due to Sweden's proximity to Russia, which implies closer historical business ties and greater energy reliance, abruptly cut in the aftermath of the invasion of Ukraine.

This combination of factors has forced the Riksbank to keep interest rates slightly below the ECB's benchmark—they're currently at 3.75%, compared with 4.5% at the ECB—as the bank tries to fight inflation while keeping the economy moving forward.
SWITZERLAND
Thomas Jordan 

| GRADE:

A+

Few central banks globally have done a better job of keeping inflation and interest rates in line with expectations than the Swiss National Bank (SNB) in 2022 and 2023.

Despite raising interest rates to a meager 1.75%, the CNB has managed to keep inflation under control, lowering consumer prices from a peak of 3.5% last year to a comfortable 1.6% in August 2023.

Furthermore, the bank has received high praise from analysts for its timely intervention in the Credit Suisse case, avoiding a widespread banking crisis in the European banking system. In a letter published at the onset of the event, Moody's noted: "Decisive and coordinated response of the federal government, Swiss financial market supervisory authority, and the SNB reinforce our view of Switzerland's significant institutional strength." Despite the pressure from the crisis, the SNB maintained its stance and focused on its mandate, with the positive results now proving the decision correct.
TURKEY
Hafize Gaye Erkan 

| GRADE: Too early to say

Years of unorthodox monetary policy by Şahap Kavcıoğlu and previous central bank governors, who reduced interest rates in the face of rising inflation to follow President Recep Tayyip Erdoğan's economic theory, left Hafize Gaye Erkan, the first female governor who took the reins in early June, with limited room to maneuver.

In June, annual inflation was 38.2% year over year. That was well below October 2022's record high of 85%, and falling, but still well above historic levels.

Erkan seems committed to gradually returning to conventional policymaking. She will be mindful of Erdoğan's possible interference, and the dislocation a radical about-face might have on Turkish citizens and companies that have grown accustomed to firmly negative real interest rates.

During her first CB governor's meeting, Erkan increased the base rate from 8.5% to 15%, much less than many analysts had expected, raising it by a further 2.5% in July, with more increases in the pipeline. According to ING Bank, the new CB governor "is planning to tighten the monetary policy stance gradually, while the macroprudential framework will also be gradually simplified." But a "pivot to more conventional policies will take time, with risks on the downside."
UKRAINE
Andriy Pyshnyy 

| GRADE:

N/A

With an ongoing war that has already cost the country what the IMF estimates to be $135 billion in reconstruction costs, the National Bank of Ukraine (NBU) has been a force for stability under Governor Andriy Pyshnyy. He replaced his respected predecessor, Kyrylo Shevchenko, in late (October) 2022 after the latter resigned on the grounds of ill health. 

In July, the NBU cut the key policy rate to 22%, citing foreign exchange market stability and rapid disinflation. Consumer inflation dropped to 12.8% in July, which was better than expected. The 2023 figure is expected to be 10.6% rather than the 14.8% that was forecast in April, dropping to 8.5% and 6% in 2024 and 2025, respectively.

Given Russia's continuing war on Ukraine, some of these forecasts must be treated skeptically. While they take into consideration Russia's renewed grain trade embargo and its destruction of critical infrastructure such as the Kakhovka Dam in southern Ukraine, the risks remain on the downside, as Pyshnyy acknowledges.
UNITED KINGDOM
Andrew Bailey 

| GRADE:

C

No developed economy has a more challenging time living up to its mandate than the UK. With mounting headwinds from higher energy and food prices, a tight labor force and low levels of economic growth, the country's central bank appears to have fallen deeply behind the curve. It is struggling with persistently high inflation of 6.8% despite high interest rates, currently running at a hefty 5.25%.

The Bank of England faces mounting pressures from businesses due to the country's lackluster year-over-year GDP growth of 0.2% in June. Bailey has vowed to maintain a policy that's laser-focused on the 2% inflation target, even if that means further financial stress.

As the UK's economic peers begin to see the light at the end of the tunnel, it may take longer for Blighty to see it.

—Western Europe by Thomas Monteiro

—Central & Eastern Europe by Justin Keay
---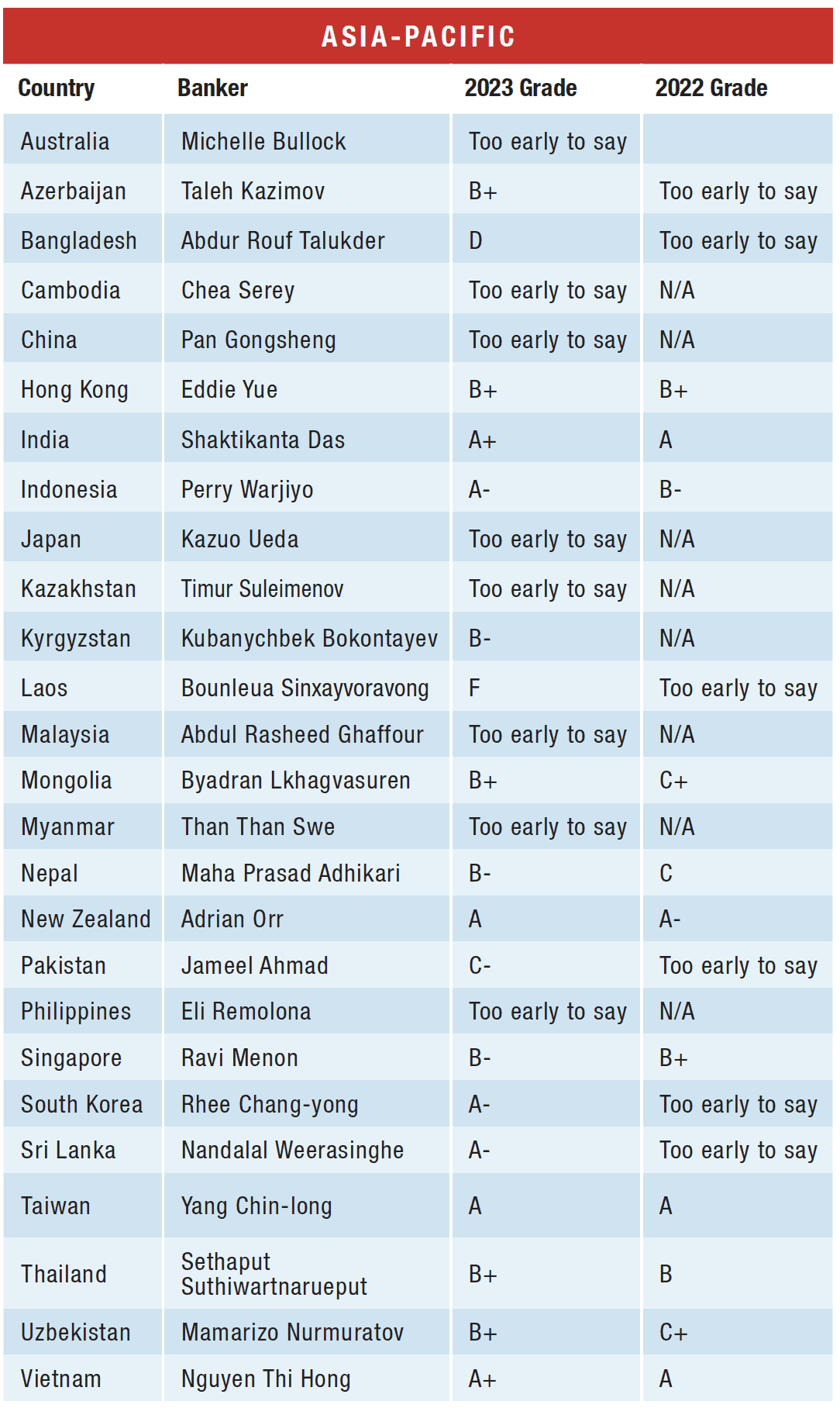 ---
​
ASIA-PACIFIC
AUSTRALIA
Michele Bullock 

| GRADE:

Too early to say

The suboptimal performance of the Reserve Bank of Australia (RBA) under Governor Philip Lowe prompted an independent review begun in July 2022 at the behest of Treasurer Jim Chalmers. The 294-page document—described as "scathing" in the Australian media—recommended a ream of reforms, including replacement of Lowe upon the expiration of his term after seven years at the RBA's helm. Michele Bullock took over as governor effective September 18. The first woman to lead the central bank, she will be responsible for implementing the reforms. A 38-year career veteran of the bank, she was appointed deputy governor in April 2022 and inherited a moderating inflation scenario following Lowe's 400 basis point (bp) rate-hiking campaign.
AZERBAIJAN
Taleh Kazimov 

| GRADE:

B+

In April 2022, President Ilham Aliyev appointed Taleh Kazimov, the former chairman of Pasha Bank, to lead the central bank, after dismissing his predecessor, Elman Rustamov, who was three years short of his 30th anniversary. Azerbaijan, the third-biggest oil producer of the former Soviet Union after Russia and Kazakhstan, was facing heavy inflationary pressure—the CPI was 12.1% in March 2022. Kazimov has tamed it down to 8% year-over-year for August with a steady series of 25-bp increases in the policy discount rate, which hit 9% after the latest hike in May, accompanied by a widening of the interest rate corridor to 7.5% to 9.75%. Moderating inflation allowed a 75-bp cut in the key refinancing rate to 3.5% in July. The manat has held steady in an effective peg to the US dollar thanks to its backing by the country's cash-rich Sofaz oil fund.
BANGLADESH
Abdur Rouf Talukder 

| GRADE:

D

For Bangladesh Bank (BB), as with many other central banks in the Asia-Pacific region (APAC), the mandate was reasonably met during the first half of the review period: Post-Covid GDP growth was solid at 5.6%, while inflation modestly overshot BB's 5% target by 0.6% and the taka was steady. However, by mid-2022, the taka was devalued by 9.5%; importers struggled with an onshore shortage of dollars; energy and food costs ballooned due to the Ukraine conflict; and inflation ran rampant. Having burned through central bank foreign exchange reserves, a call went out for International Monetary Fund (IMF) support. But the structural weakness of the Bangladeshi economy and the government's 60% control of the central bank produce a vulnerability to externalities such as the inflation shock of 2022.
CAMBODIA
Chea Serey 

| GRADE:

Too early to say

Chea Serey was appointed governor of the National Bank of Cambodia (NBC) at the end of July, following in the illustrious footsteps of her father, Chea Chanto, from whom she inherits a buoyant economy and a virtuous inflation dynamic: Growth is on course to hit nearly 6% this year, which would represent the best performance in Southeast Asia after the Philippines and Vietnam. Inflation hit a nine-year low of just 0.4% in July. Serey will work with NBC's outward-looking and fintech-fluent team, who have continued to impress with their work in developing Cambodia's central bank digital currency (CBDC), the bakong, and by their commitment to broadening the country's participation in the global payments arena through work with the Swiss central bank and the People's Bank of China on joining China's CIPS (Cross-Border Interbank Payment System).
CHINA
Pan Gongsheng 

| GRADE:

Too early to say

Appointed in July, Pan Gongsheng is the newly minted governor (and Communist Party secretary) of the People's Bank of China. Prior to his new position, the respected economist oversaw China's $3 trillion foreign currency reserves. His tenure comes at a challenging time for China with poor post-pandemic growth and an explosion of nonperforming loans from the real estate sector and local governments. Pan's predecessor, Yi Gang, left him with a 3% GDP growth in 2022, which was the lowest since the 1970s and a currency that fell below the symbolic 7 renminbi to the US dollar in May and an emerging deflationary dynamic. The central bank had cut the one-year loan prime rate 10 bps to 3.65% in June to bolster unexpectedly weak post-lockdown growth—exports fell 7.5%, and youth unemployment hit 20% that month. In August, under Pan, the bank cut the one-year prime rate again to 3.45% and left the five-year rate unchanged at 4.2%. If Beijing's 5% growth target is met this year, it will be largely thanks to this enviable monetary position.
HONG KONG
Eddie Yue 

| GRADE:

B+

Eddie Yue has been with the Hong Kong Monetary Authority (HKMA) since its inception in 1993 and has served as CEO since 2018, working within a basic mandate to maintain the Hong Kong dollar peg, in essence meaning the HKMA's policy rate dynamic follows that of the US Federal Reserve. Yue kept his finger on the digital pulse. He oversaw the pilot launch of the e-HKD CBDC in May 2023, with 16 private firms, including banks, fintechs, and payment companies, testing usage in offline payments, programmable payments, and tokenized deposits.
INDIA
Shaktikanta Das 

| GRADE:

A+

Shaktikanta Das, the governor of the Reserve Bank of India, has delivered solid GDP growth. In 2021, India's economy grew by 9.1%, near its all-time high, having chalked up 8.7% the previous year. Add to that a promising trajectory in his other significant key performance indicator—controlling inflation—wherein the CPI declined from 6.5% in January to 4.25% in May, justifying a tight money campaign delivered via six repo rate hikes up to an April pause at 6.5%, and Das must be proffered the proverbial cigar for outstanding performance. A surge in CPI to 7.4% in July must be dismissed as an outlier due to the effects on food prices of irregular heavy monsoon rains. That pause, which Das describes as "a pause, not a pivot," flew in the face of analysts' consensus that rates would rise by 25 bps. Meanwhile, a headline achievement was the rollout of liquidity rules for nonbank financial companies (NBFCs) and a regulatory framework that came into force last October for the oft-troubled NBFC sector.
INDONESIA
Perry Warjiyo 

| GRADE:

A–

The perennially dovish Bank of Indonesia (BI) governor, Perry Warjiyo made a canny call by pausing rate tightening in January after a 225-bp increase delivered over six prior months, only to see the May inflation rate come in at 4%—right at the top end of BI's 2% to 4% target range, contrary to economists' forecasts of 5%. Warjiyo's pause was on the mark as, in July, inflation moderated to 3.1% and the core rate fell to 2.4%. This year, a strengthening rupiah, one of Asia's best-performing currencies, helped mute imported inflationary pressure. Warjiyo has taken the gloves off by reducing the target inflation band to 1.5% to 3.5%, effective in 2024. He stated clearly that the special operations conducted to support government expenditure during the Covid-19 pandemic involving BI's purchase of 1.1 trillion rupiah (about $71.6 million) of government bonds were "temporary," affirming the bank's independence.
JAPAN
Kazuo Ueda 

| GRADE:

Too early to say

A career academic, Kazuo Ueda jumped with aplomb over the first hurdle presented in his young governorship of the Bank of Japan (BoJ)—he took office in April—by loosening the shackles of the yield curve control that had been put in place in 2016 by his predecessor Haruhiko Kuroda. In a brave move, Ueda, at the end of July, tweaked that control by keeping the 50-bp cap on 10-year Japanese government bonds (JGBs) intact but allowing a "hard cap" of 100 bps to become the new yield-curve regime. JGB markets reacted sanguinely to the new order. Therein, the most dovish central bank policy of the developed world is ending as inflation in Japan appears to have peaked—the core rate fell to 3.1% in July from 3.3% the previous month, still well over the BoJ's official 2% target. Ueda must be congratulated for making a classy opening move in what promises to be a long game.
KAZAKHSTAN
Timur Suleimenov 

| GRADE: Too Early To Say

Former Economy Minister Timur Suleimenov took the helm of the National Bank of Kazakhstan (NBK) on September 4. Before assuming his new role, the University of Maryland-educated Suleimenov had been President Kassym-Jomart Tokayev's deputy chief of staff. The new governor faces a rough road ahead as inflation was 19% last year—astronomically above the NBK's 5% formal target, thanks in part to the Ukraine war. The rate-hiking campaign of Suleimenov's predecessor saw the policy base rate surge by 700 bps since mid-2021 to 16.75%. As a result, some progress has been made, and inflation was 14.6% in June. Rapid wage and credit growth and the tenge's depreciation have pressured the inflation rate. However, high commodity prices have aided the country's external buffers, and the current account has moved from deficit to surplus.
KYRGYZSTAN
Kubanychbek Bokontayev 

| GRADE: B–

The new governor of the National Bank of the Kyrgyz Republic (NBKR), Kubanychbek Bokontayev, started his tenure at the end of September 2021 and has had his work cut out for him in the form of surging inflation, which hit a 15% headline rate last year, with the core rate also hitting double digits. The dynamic is promising, with the core rate hitting 10.3% in July, its lowest since April 2021, with the core rate holding at 10%. The IMF recommended the NBKR receive more independence in its January staff report. "Monetary policy needs to be restrictive until disinflation is well established. Domestic liquidity should also be reduced, including the discontinuation of NBKR's purchases of gold. Preserving and enhancing exchange rate flexibility is critical to cushion against possible shocks," wrote the IMF's team following a November visit to Bishkek.
LAOS
Bounleua Sinxayvoravong 

| GRADE:

F

Discontent had been growing in Laos before the June 2022 appointment of Sinxayvoravong as governor of the Bank of Laos (BoL) and the sacking of his predecessor Sonexay Sitphaxay. Along with the replacement of the industry minister, this was seen as evidence of the administration's waking up to the country's profoundly serious economic woes. Then-Prime Minister Phankam Viphavanh announced an 11-point plan at the same time as Sinxayvoravong's appointment. It is critical that the BoL will be successful in controlling inflation, which reached 27.8% in July 2023, and boosting GDP growth. Adjustments are needed to increase the latter, including improving tax collection and enforcing the Law on Foreign Currency Management. The kip lost 55% versus the US dollar in 2022 and had already lost almost 11% in the year to July, profoundly affecting the government's ability to service its $14.5 billion external debt.
MALAYSIA
Abdul Rasheed Ghaffour 

| GRADE: Too early to say

Abdul Rasheed took the helm of Bank Negara Malaysia in July after 35 years at the institution, most recently serving as deputy governor. His appointment promises continuity facing the inbox of challenges, including a tepid economy, persistent inflation, and a ringgit that has endured three years of annual decline. The ringgit is off almost 6% against the US dollar and hit an all-time low against the Singapore dollar in June. This exacerbates inflationary pressure and raises fears of capital flight, although price pressure moderated in July, with CPI hitting a 2023 low of 2%. Abdul Rasheed chose to keep the overnight policy rate at 3% in his first decision as governor, and his upcoming rate deliberations will be subject to imminent policy moves on subsidies by Prime Minister Anwar Ibrahim's government.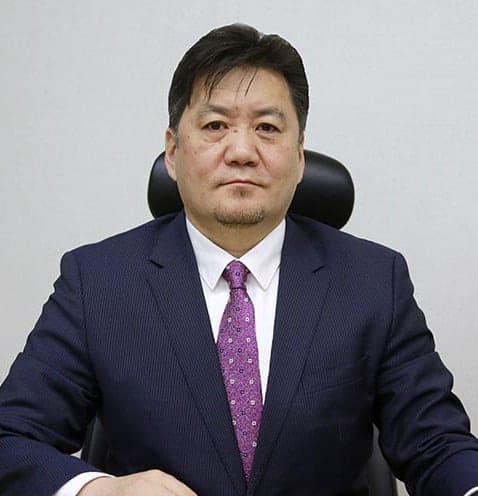 MONGOLIA
Byadran Lkhagvasuren 

| GRADE:

C+

The Bank of Mongolia (BOM) successfully staved off stagflation last year, with GDP growth hitting 4.7% and the Asian Development Bank (ADB) forecasting that it would reach 5.4% this year as mining and exports expand and services continue their post-pandemic recovery. Governor Lkhagvasuren hiked the policy rate 200 bps last September to 12%, for the fourth increase in 12 months. Despite this, inflation has been sticky thanks to the pass-through of tughrik depreciation as well as to the recovery of domestic demand. ADB forecasts that it will average 10.9% in 2023—CPI was 9.2% in July—and moderate to 8.7% next year, thanks to the falling away of supply-side shocks and trade restrictions. This would still be above BOM's 4% to 8% target band but would represent solid progress within the growth/inflation equation.
MYANMAR
Than Than Swe 

| GRADE:

Too early to say

Appointed governor in August 2022 in a surprise government reshuffle, Than Than Swe had an eventful year, including recovering in hospital after being shot at her home in April of that year by antigovernment activists while serving as deputy governor. She operates in a country still mired in economic crisis over two years since the military reclaimed power; and even though GDP growth is expected to hold steady at 3% this year after an 18% contraction in 2021, according to the World Bank, growth is still more than 10% lower than it was in 2019. Bright spots include a stable kyat and moderating inflation. It is expected to close the year at 14%, having hit 19.5% in June 2022.
NEPAL
Maha Prasad Adhikari 

| GRADE: B–

Nepal Rastra Bank (NRB) Governor Maha Prasad Adhikari sees the major financial indicators "on the right track" through the first eight months of the current fiscal year. Economically crucial overseas-worker remittances increased more than 25% in that time, boosting gross foreign exchange reserves by 15% and providing almost 11 months of import cover. Adhikari bluntly stated in response to private sector criticism that Nepal's market-determined short-term interest rates are too high. However, in April, the NRB decreed that the interest rate spread between deposit and lending rates had to decrease by 20 bps. According to an NRB report, headline inflation had declined to 7.4% in July versus 8.6% the prior year and wholesale inflation to 3% from 15%.
NEW ZEALAND
Adrian Orr 

| GRADE: A

As the first ripples of the global inflationary wave surfaced in October 2021, Adrian Orr was the first central bank governor of a developed nation to tighten rates, hiking the cash rate 25 bps to 0.5% and terminating the Reserve Bank of New Zealand's QE program. He deployed the most aggressive monetary action among his central bank peers by hiking it 75 bps last November to a 14-year high of 4.25% in the face of the highest CPI for 30 years, 7.2%. Orr's policy duly produced a technical recession, with 2022's fourth-quarter GDP revised to 0.7% from 0.6% and the first quarter registering a 0.1% shrinkage. The hope is that the moderation of CPI to 6% in the quarter to June is the beginning of a virtuous trend.
PAKISTAN
Jameel Ahmad 

| GRADE: C–

Prior to his August appointment as governor of the State Bank of Pakistan (SBP), Ahmad oversaw the bank's digital transformation as its deputy governor and served as executive director of its Banking Supervision and Financial Stability Group. Ahmad was instrumental in Pakistan's securing a nine-month IMF stand-by arrangement (SBA) for about $3 billion, a core component of which is a market-determined exchange rate. The agreement helped stave off the risk of imminent government default, prompting a 10-point rally in Pakistan's one-year dollar bonds and a 4% rally in the Pakistani rupee. Still, the currency has been in measured decline this year, losing 20% versus the dollar, and inflation hit an all-time high of 38% in May despite the SBP turbocharging the policy rate by 1,125 bps to 21% since April 2022. At 28.3% in July, CPI is above the SBA's fiscal year 2023/2024 projection of 21%.
PHILIPPINES
Eli Remolona 

| GRADE:

Too early to say

In June, incoming President Ferdinand Marcos Jr. replaced Bangko Sentral ng Pilipinas (BSP) Governor Felipe Medalla with Eli Remolona, a member of the BSP Monetary Board. The 70-year-old noted monetary policy expert inherits an orderly ship, with the Philippine economy on track to grow 6% this year after 2022's 7.6% barnstormer, and the inflationary legacy of his predecessors a manageable prospect as headline CPI fell in July to its lowest since May 2022: 4.7%, a vast improvement on the 15-year high of 8.1% recorded last December. Fitch, in May, upgraded the country's BBB rating outlook from negative to stable, citing a strong external position and declining debt/GDP ratio. Still, inflation is above the BSP's 2% to 4% target band, and hitting it without compromising growth is Remolona's objective.
SINGAPORE
Ravi Menon 

| GRADE: B–

The Monetary Authority of Singapore (MAS) recorded its highest-ever net loss, 30.8 billion Singapore dollars (about $22.6 billion) in the 2022-2023 financial year, due to its aggressive rate-tightening campaign. Using the exchange rate as its primary monetary policy tool, the Singapore dollar appreciated sharply against the US dollar, yen, and euro. The booked loss reflected the MAS holding its official reserves and costs associated with mopping up excess banking system liquidity. Governor Ravi Menon oversaw a doubling of the MAS' issued and paid-up capital to 50 billion Singapore dollars last year. He warned that the bank's investment performance will likely remain weak over the next two-to-three years. GDP growth remains anemic, and Fitch Ratings forecasts that it will slow to 1.3% this year. Meanwhile, headline inflation slowed to 4.7% in May, fown from last May's 5.4% reading and is forecast by MAS to range between 4.5% and 5.5% this year.
SOUTH KOREA
Rhee Chang-yong 

| GRADE:

A–

Rhee Chang-yong pushed policy rates up by 50 bps to their highest in 23 years soon after assuming office last year. However, the Bank of Korea (BoK) has been on pause since its previous hike in January. Weak export growth, sluggish chip demand, and China's slow recovery have battered the South Korean economy. Rhee elegantly batted off potentially devastating financial contagion by stabilizing the run on the nonbank MG Community Credit Cooperatives. BoK's rate stance has been on point: Headline inflation eased to a 24-month low of 2.3% in July, leaving economists estimating that the rate tightening should end later this year.
SRI LANKA
Nandalal Weerasinghe 

| GRADE:

A–

Having fallen afoul of Sri Lanka's Rajapaksa ruling family and fleeing in 2020, Nandalal Weerasinghe returned to the Central Bank of Sri Lanka and was promoted to governor in April 2022. The new governor hit the ground running, raising the policy rate by 700 bps barely two months in. A $3 billion IMF bailout agreed upon in March stemmed the bleeding. Inflation fell to 6.3% in July from 25% in May, marking its return to single digits after 20 months of double-digit prints. "Economic growth in the second half of 2023 will likely be supported by improved foreign exchange liquidity, looser monetary policy, and parliamentary agreement in early July on how to optimize domestic debt," writes the authors of a July Asian Development Bank research note.
TAIWAN
Yang Chin-long 

| GRADE: A

Governor Yang Chin-long's Central Bank of the Republic of China (Taiwan) unexpectedly hiked the policy rate in March by 12.5 bps, delivering its fifth increase in a year. However, the domestic economy warranted it: Taiwan's recovery from the economic effects of Covid-19 in the second half of 2022 compressed the country's unemployment down to a 22-year low of 3.7%. Yang knows how to finely balance the tweaks to inflationary expectations provided by tighter policy rates and reserve requirement ratios—up by 62.5 bps and 50 bps, respectively, last year—manage liquidity through open market operations, and ensure there is sufficient to support economic activity: 7.5% M2 growth was ample but inflation contained. S&P Global Market Intelligence forecasts 2.1% inflation for 2023. CPI printed at 1.9% in July, indicating that the projection is on point.
THAILAND
Sethaput Suthiwartnarueput 

| GRADE:

B+

Interest rates are arguably too low in Thailand following a pandemic-induced easing. However, the normalization process began in August 2022, and the Bank of Thailand (BoT) increased its policy rate to 2% in early June, for a 150-bp tightening. Governor Sethaput Suthiwartnarueput generated criticism when he said that there was no need for BoT to "undertake heroically large rate hikes" in the face of rising inflation late last year. That declamation was on the mark: Thai inflation collapsed to a near two-year low, 0.4%, in July, and is expected by BoT to average 2.5% this year, inside BoT's 1% to 3% target band. Meanwhile, GDP growth should be a priority, since chalking up an anemic 2.6% last year, and is forecast at just 3.6% for 2023.
UZBEKISTAN
Mamarizo Nurmuratov 

| GRADE:

B+

Referring to "high uncertainties and tensions in the external economic environment," Mamarizo Nurmuratov hiked the policy rate by 300 bps in March 2022, bringing it to a stratospheric 17% in the face of high inflation caused by structural economic reforms and higher social spending. Inflation surged to 12.3% in November 2022. The central bank had set a 5% inflation target for 2023, which was pushed back to 2024 in July, although the central bank eased the policy rate to 14%. That 5% number looks ambitious, but the dynamic is favorable: Inflation eased to 8.9% in July, the first reading under 9% since 2016, according to Uzbekistan's statistics agency data in August. Combined with the 5.6% annual GDP growth also registered that month, Nurmuratov's credentials have been sharpened after six years at the helm.
VIETNAM
Nguyen Thi Hong 

| GRADE: A+

The State Bank of Vietnam is one of the few central banks to have cut rates this year, bringing the refinance policy rate down four times, to 4.5% as of its last cut, in June. Vietnam's commercial lenders have smoothly passed on these cuts to credit institutions. Governor Nguyen Thi Hong reaffirmed rationalizing the country's credit landscape, particularly for the cash-starved small and midsize enterprise sector, which she established at the start of her tenure in 2022. She has been instrumental in the banking sector's interest-capping for loans to priority sectors and enhancing the effectiveness of local credit guarantee funds. Annual inflation dropped to just 2.1% in July, a massive achievement in the context of 2022's stratospheric 8% GDP growth and steady 3.3% clip in the first quarter.

—Asia-Pacific by Jonathan Rogers
---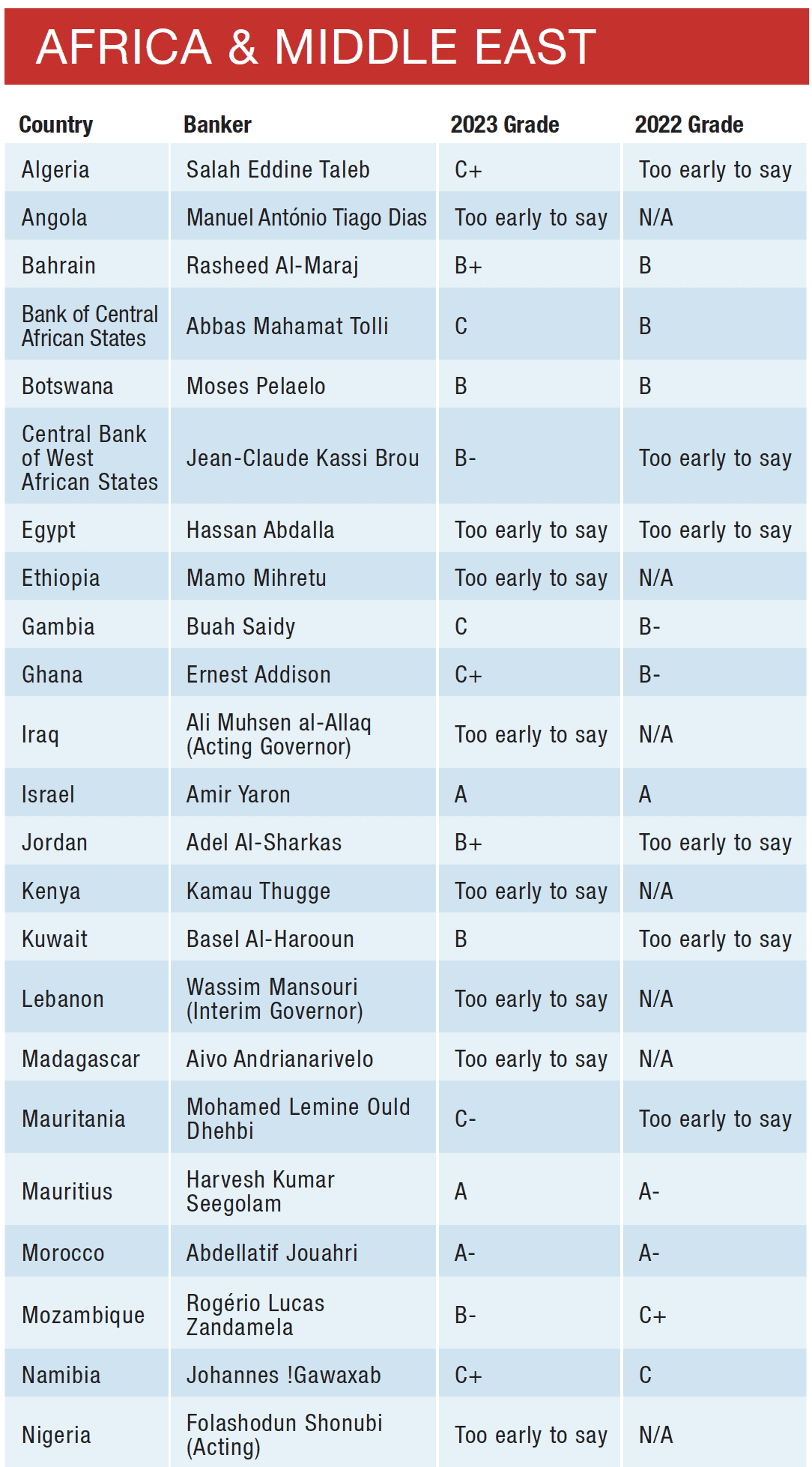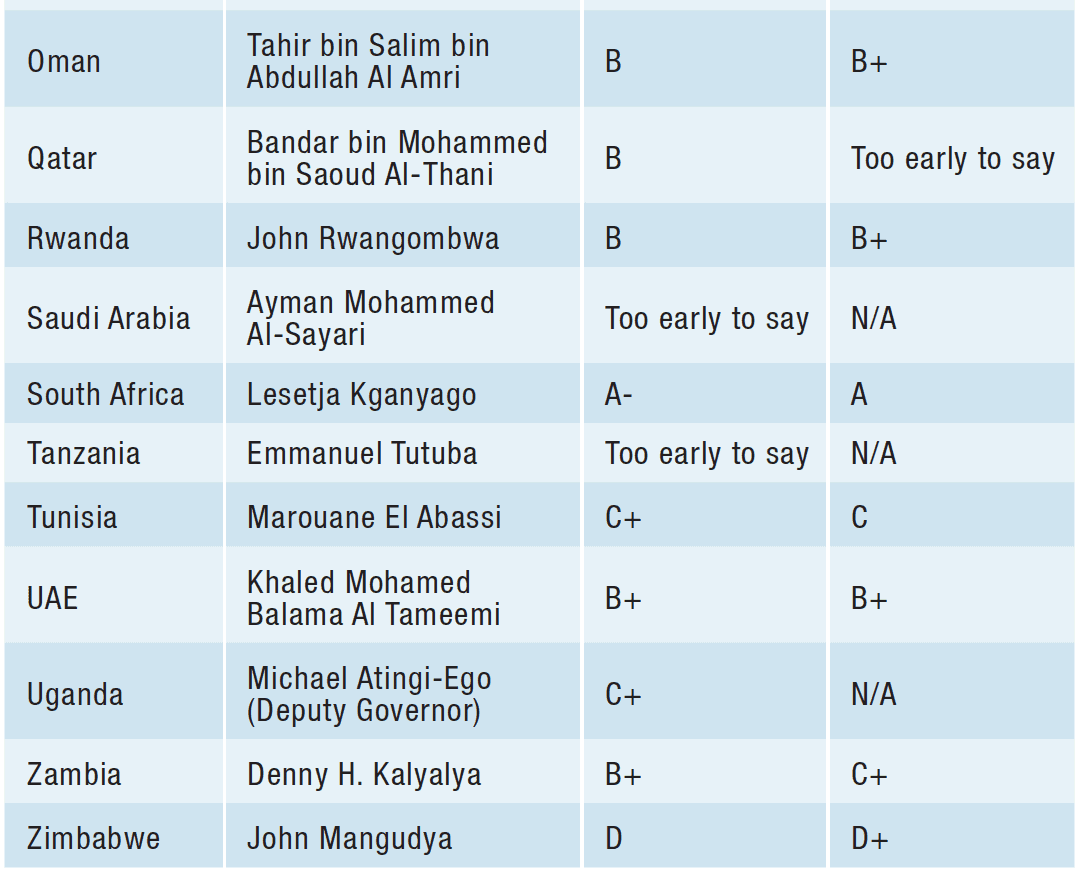 ---
Middle East & Africa
ALGERIA
Salah Eddine Taleb 

| GRADE: C+

This year, high oil and gas prices boosted the Algerian economy. In the first eight months of 2022, hydrocarbon revenues doubled, allowing the authorities to increase public spending. Although growth reached a solid 3.1%, inflation hit 9.3%, its highest in 25 years.

In line with the authorities' decision, the central bank kept interest rates and reserve requirements at historic lows while strengthening the dinar's value to curb "imported inflation." On supervision, Governor Taleb is taking steps toward privatization—allowing foreign investors to own Algerian banks (for example, Bahraini investors' 53% acquisition of Al Salam Bank Algeria in June). With Algerian banks beginning to scale abroad in sub-Saharan Africa, internationalization is also underway.
ANGOLA
Manuel António Tiago Dias 

| GRADE: Too early to say

By all accounts, Tiago Dias represents the status quo. Appointed National Bank of Angola governor in June, the longtime insider is expected to follow in the footsteps of his predecessor, José de Lima Massano. Though expected to follow established doctrines, Tiago Dias takes over at a difficult moment. Angola's currency, the kwanza, is in a state of pandemonium. Having depreciated by more than 20% this year, it ranks as Africa's weakest currency. Rating agency Fitch forecasts further weakening toward the end of the year. Inflation, which had declined for 15 consecutive months, is again on an upswing, reaching 12.1% in July.
BAHRAIN
Rasheed Al-Maraj 

| GRADE: B+

Last year, Bahrain managed 4.9% growth, according to World Bank estimates. High hydrocarbon prices played a part, but non-oil GDP recorded a 6.2% increase, more than the country's economic diversification plan's 5% target. This year, the non-oil sector accounted for an all-time high of 83% of GDP, while inflation kept at a relatively low 3.6%. In May, S&P affirmed Bahrain's positive outlook with a B+/B grade, following Fitch's decision in December to keep Manama at B+ with a stable outlook. With its currency pegged to the dollar, the Central Bank of Bahrain's monetary policy moves in sync with the Fed's. The latest hike in key policy rates took place in May and July, raising the one-week deposit facility rate to 6.25% and the lending rate to 7%.
BANK OF CENTRAL AFRICAN STATES (BEAC)
Abbas Mahamat Tolli 

| GRADE:

C

At the end of March 2024, Tolli will exit as BEAC governor when his nonrenewable seven-year term expires. For some monetary union members, his exit will be a relief. Tolli clashed with member states during his tenure, on issues ranging from hiring BEAC senior management to foreign exchange regulations, bank supervision, and cryptocurrency.

Despite these battles, the BEAC has contained inflation and managed excess liquidity in the banking sector. After a cycle of policy rate hikes, the apex bank held the rate at 6.75% in June. Though inflation remains above the bank's target of 3% and is projected to average 6.1% in 2023, BEAC is upbeat that it has entered a moderation period.
BOTSWANA
Moses Pelaelo 

| GRADE:

B

In June, the IMF praised the Bank of Botswana (BoB) for its "appropriate" monetary policy stance. Due to the effective transmission of the new policy rate introduced in February 2022, BoB raised its benchmark rate in August 2022 by 50 basis points (bps) to 2.65%. The rate, which is the lowest in Africa, has remained unchanged since then. Since then, inflation hit a 36-month low of 1.5% in July, and the pula remains largely stable.

Although Botswana's economic growth is forecast to decelerate further and expand by 3.7% this year, according to the IMF, growth in private sector credit points to key sectors remaining vibrant despite a substantial decline in the mining sector. Mining output increased by 7.5% in 2022, a notable deceleration from 29.8% in 2021.
CENTRAL BANK OF WEST AFRICAN STATES (BCEAO)
Jean-Claude Kassi Brou 

| GRADE:

B–

The West Africa region is in a state of security paralysis. A coup in Niger brought a show of solidarity by other regional governments against any military interventions endangering the economic and monetary bloc's prospects. While the IMF had projected GDP to average 6% in 2023, it looks doubtful. The upsurge in instability has BCEAO alarmed, prompting drastic actions against Niger. The bank has frozen relations with Niger, shut down its branches and canceled the country's $51 million planned bond issuance. The situation threatens the prolonged period of monetary stability and negates recent gains, particularly in inflation and CFA franc steadiness. BCEAO hiked its policy rate by 25 bps to 3% in March. In June, it left the rate unchanged due to inflation gravitating toward the 1% to 3% target band.
EGYPT
Hassan Abdalla 

| GRADE: Too Early To Say

Governor Hassan Abdalla was named in August 2022, and it is too early for Global Finance to rate his performance. The Egyptian economy is going through troubled times and the IMF estimates growth will drop from 6.6% in 2022 to 3.7% this year. Fitch expects inflation to reach 36% in 2023 (the highest on record). This is undoubtedly one of Governor Abdalla's top priorities, along with monetary stability, as the Egyptian pound faces severe devaluation both officially and on the black market. In late 2022, the IMF approved a $3 billion extended fund facility conditioned to necessary reforms, including privatizing over 30 state assets. The fund is expected to help stabilize the local currency and boost investor confidence.       
ETHIOPIA
Mamo Mihretu 

| GRADE: Too early to say

Appointed in January 2023 as the governor of the National Bank of Ethiopia (NBE), Mamo has been tasked to right the wrongs of his predecessor, Yinager Dessie. In particular, he must find lasting solutions to the prolonged high inflation crisis, a local currency tottering on significant loss of value and a booming foreign exchange black market. Although inflation remains above 30%, the birr has depreciated by nearly 40% since January 2022, despite Ethiopia operating a managed exchange rate. Mamo must accelerate the creation of a benchmark interest rate regime and introduce a floating exchange rate. The NBE ruled out further currency devaluation. His other big task is to liberalize the financial sector. Already, the NBE has awarded a license to the first foreign telco that offers mobile money services and plans to issue up to five licenses to foreign banks.
GAMBIA
Buah Saidy 

| GRADE:

C

Gambia's economy is growing steadily and is forecast to return to its more than 6% pre-pandemic levels in the medium term. However, high inflation remains a major risk. This has plunged the Central Bank of The Gambia (CBG) into a tightening cycle. The CBG raised its repo rate in five consecutive meetings and maintained the trend in May when it hiked the rate by 200 bps to 16%. With an 18.4% inflation rate in July, the bank reckoned the tough stance was necessary for growth to hit a pre-pandemic level of 5.6% in 2023. The state of financial inclusion in Gambia has also alarmed the CBG. About 69% of adults do not have access to a bank account. CBG is implementing a financial inclusion strategy riding on digital channels like mobile banking.
GHANA
Ernest Addison 

| GRADE:

C+

It has been a tough season for Ernest Addison, the Bank of Ghana (BoG) governor. Inflation reached a two-decade high of 54.1% in December but remained high at 43.1% in July. The once vibrant banking sector is shaky, with losses of $703 million in 2022. As a result, Addison resorted to a tightening stance, increasing the benchmark interest rate by 12.5 percentage points in a year to 29.5% in March before raising the rate to 30% in July with the hope that inflation will decrease to 29% by year-end. However, BoG can only be encouraged as Ghana secured a $3 billion IMF bailout and is restructuring debts. The first tranche of a $600 million disbursement is expected to ease the pressure on reserves and arrest the cedi's decline.
IRAQ
Ali Muhsen al-Allaq 

| GRADE:

Too early to say

Ali Muhsen al-Allaq was appointed as acting governor in January 2023. It is too early for Global Finance to evaluate his performance. Al-Allaq had already headed the Central Bank of Iraq between 2014 and 2020. In a country torn by decades of war, his first immediate challenge is to stabilize the dinar. Meanwhile, new US regulations against cash transfers to sanctioned countries Iran and Syria have put substantial pressure on the local currency. Al-Allaq will also oversee implementation of the Swift international transfer system for Iraqi banks.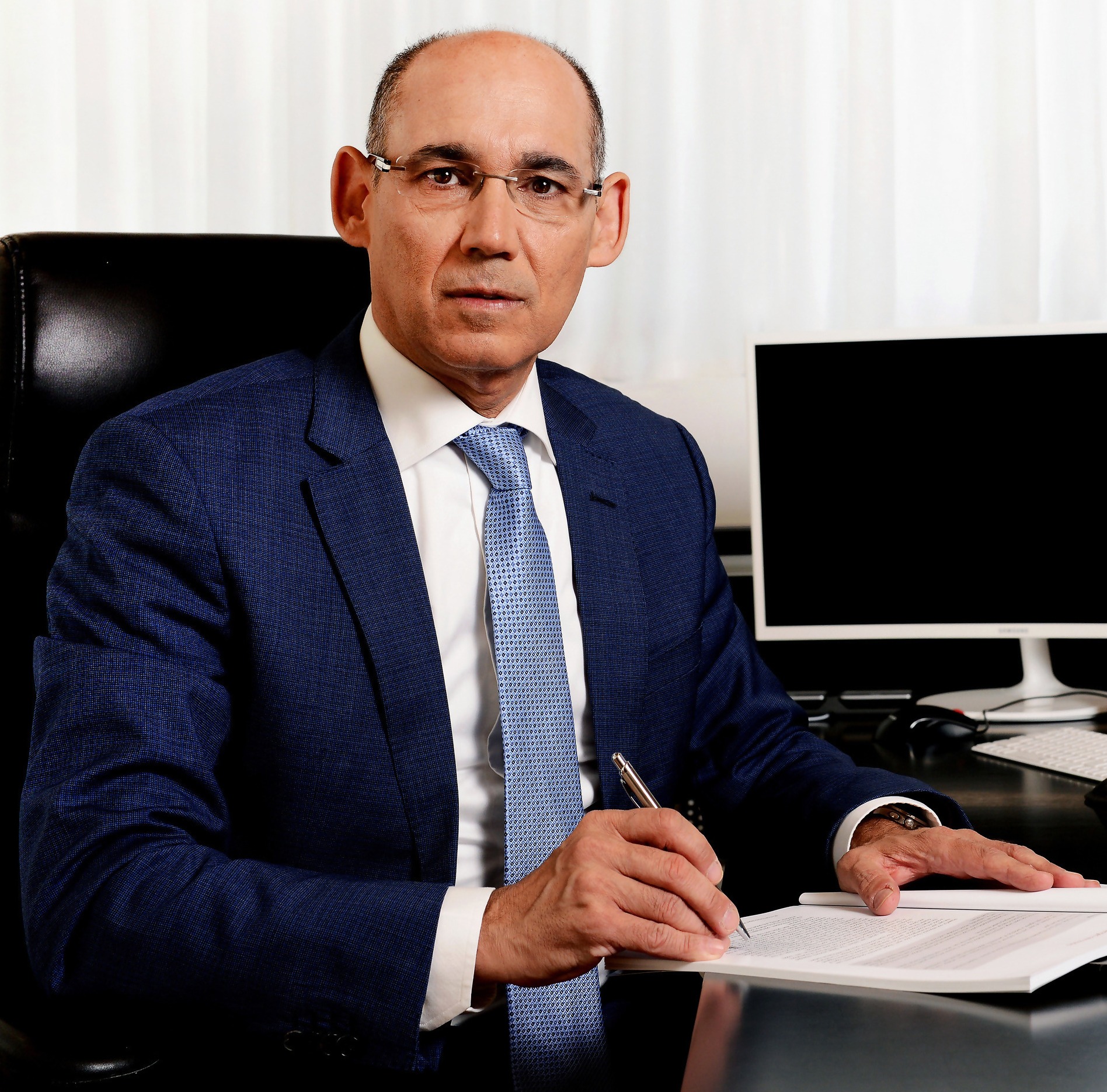 ISRAEL
Amir Yaron 

| GRADE: A

Israel's economy faced a dual challenge of sluggish growth and rising inflation over the past year. After 10 consecutive rate hikes that brought the key monetary rate from 0.1% to 4.75%  in April 2022, the Bank of Israel is still closely monitoring inflation. While inflation has declined, it remains above the targeted 1% to 3% range. The bank has estimated that reforms to minimize future inflation due to weakness of the shekel could reduce the country's GDP expansion by up to 2.8% annually for the next three years. Yaron's term will conclude this year, and it remains uncertain whether he will be available for a second term.—TB
JORDAN
Adel Al-Sharkas 

| GRADE: B+

Despite a challenging environment, the World Bank estimates that Jordan achieved 2.5% growth in 2022. Inflation is slowing down and should stabilize at 2.7% at the end of 2023 compared to 4.2% in 2022. Since Adel Al-Sharkas stepped in as governor in January 2022, the Central Bank of Jordan (CBJ) hiked benchmark interest rates 11 times, to reach 7.5% in July from 2.75% in March 2022. In March 2023, S&P maintained Jordan at a B+/B grade, and Moody's upped the country's outlook to positive. A month later, Jordan's $1.25 billion eurobond issuance was six times oversubscribed, indicating strong investor confidence. By soliciting global markets, the CBJ also released pressure on local banks, which proved dynamic this year with several mergers and acquisitions.
KENYA
Kamau Thugge 

| GRADE:

Too early to say

Within a week of taking office in June, Kenya's central bank governor, Kamau Thugge, called a special Monetary Policy Committee (MPC) meeting, hiking the benchmark rate to 10.5% from 9.5%, the highest rate since July 2016. He justified the decision on the sudden upward inflation spiral and other new realities. Inflation dropped to 7.3% in July from 8% in May, prompting the MPC not to raise rates further during its August ordinary meeting. Thugge faces a local currency that has lost value by 13% in 12 months, dwindling reserves, and rising nonperforming loans. A seasoned economist with more than 30 years of experience and an ardent believer in innovation, Thugge sees cryptocurrency as a no-go zone, at least for now.
KUWAIT
Basel Al-Haroon 

| GRADE:

B

Basel Al-Haroon took his position as head of the Central Bank of Kuwait (CBK) in April 2022. Kuwait enjoyed 8.2% GDP growth for 2022, up from 1.3% in 2021, according to IMF figures. The Gulf nation remains prosperous, with a sovereign net foreign asset position averaging 470% between 2022 and 2024. Still, it faces chronic internal disputes that prevent it from enacting an economic diversification agenda or even voting for a debt law. Outlook for reform remains weak, according to Fitch's January report, which affirmed Kuwait's AA- grading. The CBK hiked its benchmark discount rate to 4.25% in July from 1.5% in January 2022. The local currency is pegged to an undisclosed basket of goods and proved stable. Inflation is on a downward trend from the 4.7% peak in 2022. A June IMF report notes that "the impact of global banking sector turbulence on Kuwait's banks has been limited."
LEBANON
Wassim Mansouri (interim governor) 

| GRADE: Too early to say

After the departure of Riad Salameh at the end of July, the Lebanese leadership could not decide on a new head of the central bank. In line with constitutional procedure, Wassim Mansouri, first deputy governor since 2020, stepped up as interim governor as the situation unfolds. Lebanon faces one of the world's most violent financial crises. Over the last four years, the local currency has been devalued over 90%, inflation is accounted for in triple digits, and 80% of the population lives below the poverty line. Lebanese banks, once a pillar of the economy, are now paralyzed.
MADAGASCAR
Aivo Andrianarivelo 

| GRADE:

Too early to say

In February, Aivo Andrianarivelo assumed the Central Bank of Madagascar (BCM) governor's role after his predecessor, Henri Rabarijohn, retired with almost two years left on his term. A former IMF executive director, Andrianarivelo oversees critical reforms at the BCM, including a new interest rate-targeting monetary policy. The IMF has warned that the transition's success requires strengthening the bank's communication to attain the required expectations and reaffirm its independence. In July, inflation in the island nation stood at 11.75%. A month later, the bank increased its benchmark rate 90 bps, to 8.9%, to bring inflation back to single digits. Shrinking reserves have prompted the BCM to beef them up with gold, while also supporting the Malagasy currency, the ariary, which depreciated by 12.8% in 2022.
MAURITANIA
Mohamed Lemine Ould Dhehbi 

| GRADE:

C–

The Central Bank of Mauritania (BCM) pursued a restrictive monetary policy, raising its key rate by 300 bps to 8% in 2022; yet this year, the bank has left the rate unchanged. Inflation fell to 10.1% in April from a peak of 12.7% in October 2022. Confidence in the country's banking sector is waning. Societe Generale announced its exit in June. Another quandary is the exchange rate. The IMF wants BCM to ditch the tightly managed exchange rate. BCM also has the task of crafting a tangible strategy to expand financial access.
MAURITIUS
Harvesh Kumar Seegolam 

| GRADE: A

The decision by the Bank of Mauritius (BoM) to introduce a new monetary policy framework in January has been hailed as a masterstroke. The new policy, anchored on the key rate rather than the key repo rate, has given BoM clarity controlling inflation and stabilizing prices. The bank raised its key rate by 50 bps to 4.5% in December 2022. Since then, it has remained unchanged. Inflation is forecast to average 6.8% this year. The bank also plans to launch its digital rupee pilot in November, after four years of preparation.
MOROCCO
Abdellatif Jouahri 

| GRADE: A–

In 2022, growth stagnated at 1.2% due to the backlash from the war in Ukraine, the economic slowdown in the eurozone, and a bad year in agriculture. The Bank Al-Maghrib (BAM) predicts that growth should rise to 2.6% in 2023. Governor Abdellatif Jouahri, who has headed the BAM since 2003, kept interest rates low during the pandemic; but 6.7% inflation in 2022, jumping  above 10% in February 2023, pushed him to raise the main policy rate by 150 bps to 3% in March. The shift in monetary policy caused controversy: Critics argue it will slow growth.

In April, Fitch kept its BB+ grade for Morocco, citing "a record of sound macroeconomic policies and an institutional framework that has supported resilience to shocks." In March, Morocco issued $2.5 billion worth of eurobonds and, a month later, received approval for a $5 billion flexible credit line from the IMF—a precautionary measure to boost investor confidence.
MOZAMBIQUE
Rogério Lucas Zandamela 

| GRADE: B–

The IMF expects Mozambique's GDP growth to reach 5% in 2023 and 8% next year, due largely to liquefied natural gas (LNG) windfalls. However, slow progress in establishing a sovereign wealth fund has caused apprehension over governance. Central Bank Governor Rogério Lucas Zandamela faces criticism for failing to spearhead transparency and accountability. The nation is wrangling in British courts over hundreds of millions of dollars that went missing in the so-called tuna bonds scandal. Still, Zandamela's performance remains satisfactory: With the repo rate unchanged at 17.25% since September 2022, inflation has decelerated faster than expected, falling from 10.3% in March to 5.6% in July.          
NAMIBIA
Johannes Gawaxab 

| GRADE: C+

To a fair extent, the Bank of Namibia (BoN) has averted upheavals when the Namibian economy wrestles with shocks. The BoN raised its policy rate by 400 bps since January 2022, including a 50 bp bump in June 2023, to reach 7.75%. In tandem, inflation reached a near 18-month low of 4.5% in July, down from 5.3% in June. The policy stance has also safeguarded the Namibian dollar, which is pegged to the South African rand. Still, the IMF projects growth to fall from 3.8% last year to 2.8% in 2023. In the banking sector, alarm bells are sounding. Private sector credit uptake has slowed while NPLs are on the rise. The situation could worsen as the economy remains downcast.
NIGERIA
Folashodun Shonubi (acting governor) 

| GRADE: Too early to say

After President Bola Tinubu suspended and arrested the preceding governor, Godwin Emefiele, the acting governor of the Central Bank of Nigeria (CBN), Folashodun Shonubi, finds himself in an extremely hot seat. Shonubi faces the arduous task of cleaning house. Nigeria's monetary fundamentals are in turmoil. Inflation surged to 24.1% in July. Due to multiple exchange rate regimes, the naira has no bearing. Interest rates are hitting the roof, and reserves are below statutory requirements. Folashodun chaired his first Monetary Policy Committee meeting in July, raising the benchmark rate to 18.75% from 18.5%, the fourth consecutive rise by the bank this year. Shonubi's every step will be closely watched as Tinubu demands that the CBN support his administration's attempts to right the country's troubled economy.
OMAN
Tahir bin Salim Al Amri 

| GRADE:

B

Oman enjoyed 4.3% growth last year. In April, Fitch revised the sultanate's outlook from stable to positive due to higher oil prices. One of Oman's main challenges, its debt-to-GDP ratio, fell to 40% in 2022 from 61% in 2021. It still needs to contain inflation, prompting authorities to halt or delay measures like tax increases or subsidy cuts. In 2023, Oman should experience an economic slowdown—notably due to OPEC+ related oil production cuts. Muscat's monetary policy moves in tandem with the US Fed, since the rial is pegged to the dollar. The Central Bank of Oman hiked its benchmark repo rate to 6% in July 2023.
QATAR
Bandar bin Mohammed bin Saoud Al-Thani 

| GRADE: B

The tiny emirate of Qatar recorded 4.6% growth, according to the World Bank, with more to come. Doha's hydrocarbon sales are looking up as the Northfield expansion plan practically doubles its LNG production capacity. The Qatari riyal is pegged to the dollar, meaning Qatar Central Bank's monetary policy recently tightened in sync with the Fed. The latest adjustment in July brought the deposit rate to 5.75%, the lending rate to 6.25%, and the repo rate to 6%. Inflation stood at 5% last year and should decrease in 2023. Governor Al-Thani's primary mission is to supervise and promote the local banking sector, where he has proven successful.
RWANDA
John Rwangombwa 

| GRADE:

B

With an unprecedented surge in inflation and pressure from the IMF to "pursue a more decisive monetary policy tightening," National Bank of Rwanda (NBR) Governor John Rwangombwa has avoided panic. Inflation, which stood at a mere 1.3% in January 2022, soared to an all-time high of 33.8% by November that year—reason enough for panic-induced countermeasures. The NBR hiked the repo rate a mere 150 bp, to 7.5%, and inflation fell back to 11.9% by July 2023. Meanwhile, the Rwandan franc's stability and the banking sector's soundness have shown that the NBR is in Rwangombwa's safe hands.
SAUDI ARABIA
Ayman Mohammed Al-Sayari 

| GRADE:

Too early to say

Governor Al-Sayari took over from Fahad al-Mubarak as head of the Saudi Central Bank in February 2023. The riyal is pegged to the dollar, and the kingdom's monetary policy moves in sync with the Fed. The most recent 25 bp hikes in July 2023 brought the repo rate to 6% and the reverse repo rate to 5.5%. As the top banker of the Arab world's largest economy, Al-Sayari's challenge will be to guide the country's financial sector during rapid and unprecedented transformations, including the ongoing transition to open banking.
SOUTH AFRICA
Lesetja Kganyago 

| GRADE: A–

The national government's chaotic handling of the energy crisis and its dalliance with Russia has instigated a mass exodus of foreign investors; foreign investment in government securities has fallen by 40%. While the politics is beyond his control, Governor Lesetja Kganyago has proactively discharged the core mandates of the South African Reserve Bank (SARB), particularly containing inflation. Since November 2021, the bank has effected 10 repo rate hikes of a cumulative 475 bps. In May, it increased the rate to a 14-year high of 8.25%, ending the hike run in July. The effort has moderated inflation, with SARB forecasting an average of 5.3% in 2023. However, the banking sector has experienced a rise in NPLs due to the rate increase.
TANZANIA
Emmanuel Tutuba 

| GRADE:

Too early to say

Since taking the helm of the Bank of Tanzania (BoT) in January, Emmanuel Tutuba has projected an aura of tranquility. In May, the BoT kept its benchmark interest rate at 5%, the 16th consecutive hold, as inflation remained below the 5.4% target. Come January 2024, the BoT intends to adopt an interest-rate-based monetary policy to guarantee price stability. While Tutuba embraces innovation whether through fintechs or Islamic finance, risk-based supervision of the banking sector remains his cardinal rule.
TUNISIA
Marouane el-Abassi 

| GRADE:

C+

Tunisia's growth is stalling below 2%, according to the IMF, while consumer prices skyrocket. To limit inflation to 8.3%, the Central Bank of Tunisia (BCT) raised the key policy rate by 100 bps, to 8% in late 2022. Despite its tight monetary policy, Tunisia should see inflation increase again in 2023. In June, Fitch downgraded Tunisia to junk category CCC- reflecting "uncertainty" over Tunis' ability to "meet its large financing requirements." Moody's had already lowered Tunisia's credit rating in January to Caa2 with a negative outlook, citing "default risks." The government plans to attract $5 billion to sustain its public finance needs, but that largely depends on success in negotiating an agreement with the IMF.
UGANDA
Michael Atingi-Ego (deputy governor) 

| GRADE:

C+

Since January 2022, Atingi-Ego has operated with limited powers as the deputy governor of the Bank of Uganda (BoU). Notably, he has performed well despite limitations—albeit aided by stable macroeconomic fundamentals and an economy on a growth trajectory. In July, inflation fell to 3.9% from 5.6% in May; and in August, BoU became the first central bank in sub-Saharan Africa to cut the benchmark rate, by 50 bps, to 9.5%. The local currency depreciated by a marginal 1.5% this year. In the banking industry, BoU is making the tough call to push for an increase in core capital that has smaller banks struggling to meet the minimum requirements and driving consolidation but will ultimately strengthen the system.
UNITED ARAB EMIRATES
Khaled Mohmamed Balama el Tameemi 

| GRADE:

Too Early to Say

In 2022, the United Arab Emirates (UAE) was one of the world's best-performing economies, with a 7.4% increase in GDP, as the IMF estimates. This year, growth should stabilize around 3.5%, says the IMF, notably due to OPEC and oil production cuts. Fitch affirmed the UAE's -AA grade with a stable outlook in July, citing a "moderate consolidated public debt level and strong net external asset position." Since 1997, the dirham has been pegged to the dollar and the central bank's monetary policy moves in step with the Fed. The latest interest rate hikes, in July, brought the overnight deposit facility rate to 5.45%, Inflation reached 4.8% last year and is slowing down, but GDP per capita remains one of the highest in the world.
ZAMBIA
Denny Kalyalya 

| GRADE:

B+

In June, Zambia's prolonged debt crisis ended. The government managed to secure a $6.3 billion debt restructuring deal with key creditors, such as China, and made progress in restructuring another $3 billion owed to international bondholders. In all the deals, Bank of Zambia (BoZ) Governor Denny Kalyalya played a critical role. Called to help Zambia swim out of a deep economic crisis in 2021, he has tamed inflation, stabilized the local currency and ensured sanity in the financial sector. In August, BoZ raised its benchmark rate for the second consecutive time by 50 bps to 10%, owing to inflation exceeding its target, accelerating to 10.3% in July from 9.8% in June. Kalyalya, who has managed to secure the tenure of BoZ governor and deputy governor through a new law, is also encouraging innovations. A "Go Cashless" campaign by BoZ, for instance, is scaling up safe usage of digital financial services.
ZIMBABWE
John Mangudya 

| GRADE:

D

Trial and error continue to define John Mangudya's tenure at the Reserve Bank of Zimbabwe (RBZ). Launching gold coins failed to tame the local currency crisis. The RBZ now believes that gold-backed digital tokens are the solution. Despite selling $97.2 million in tokens since the April launch, the Zimbabwe dollar is on the verge of collapse, having lost more than 80% of its value since the beginning of the year and leading Zimbabweans to ditch Zimbabwe dollars for US dollars. The currency crisis and inflation at 101.3% in July, down from 175.8% in June, have made the RBZ halt policy hikes after raising its benchmark rate to 150% in June. In all fairness, Mangudya faces regular political interference and is unable to curb the appetite for borrowing in President Emmerson Mnangagwa's government.

—Middle East by Chloe Domat, except as noted

—Africa by John Njiriani