Indian start-up founders sell decade-old company to Walmart for $16 billion.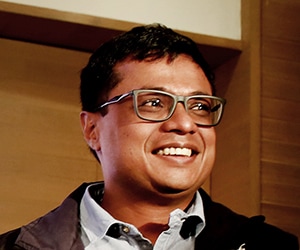 Sachin and Binny Bansal, two quintessential Indian computer engineers in their mid-30s, have hit it big in the past 10 years. The two Bansals from Chandigarh, a north Indian city, are the toast of the season as Walmart paid $16 billion to scoop up 77% of their decade-old start-up, Flipkart, at a total valuation of $20 billion.
Unrelated to each other (despite their names), both Bansals graduated from the famed Delhi-based Indian Institute of Technology (IIT). Working out of a two-bedroom apartment in Koramangala, a neighborhood in the country's bustling IT capital, Bangalore, they first built an online bookstore. The two youngsters did odd jobs at a couple of IT companies, and even at Amazon. Binny was rejected by Google. Finally, they set their eyes on a start-up, with savings and parents' contributions of 10,000 Indian rupees ($160) every month for one a half years.
The start-up duo overcame initial hiccups, just as N.R. Narayana Murthy did in the initial days of Infosys, which reportedly came into being in a car shed. Like many entrepreneurs, they suffered the trials of India's nonexistent ecosystem for start-ups. Only after market research did they transition the bookstore into an ecommerce platform, and they quickly gained consumers' confidence by accepting cash on delivery.
Sachin and Binny Bansal were 26 and 25 years old when Flipkart launched in October 2007. As co-founder and chief executive, Sachin is easily recognized as Flipkart's face; Binny, relatively withdrawn, has an eye for numbers, data crunching and details.
Ten years was good enough for the Bansals to transform Flipkart into a household name across South Asia and give Amazon a run for its money in these parts. Having sold Flipkart, the two friends seem cool about parting ways. While Sachin will move on, Binny will stay on under Walmart.
Sachin and Binny became billionaires through hard work, and overnight stars through this high-profile deal. They have also become icons for millions of Indian tech nerds. Both like to say, "nothing is impossible."