NEWSMAKERS

By Valentina Pasquali

Headed by 39-year-old prime minister Matteo Renzi, Italys new government is the youngest in the countrys history. But at the helm of the ministry of Finance is an official with a lot of stripesthe former chief economist at the Organization for Economic Cooperation and Development, Pier Carlo Padoan.

It is widely assumed that Padoans appointment was the result of conditions set forth by president Giorgio Napolitano in exchange for his assent to Renzis taking over from outgoing prime minister Enrico Letta, says Federico Santi, Italy analyst at the Eurasia Group. He wanted this ministry to go to a technocrat with a high international profile who would safeguard Italys finances.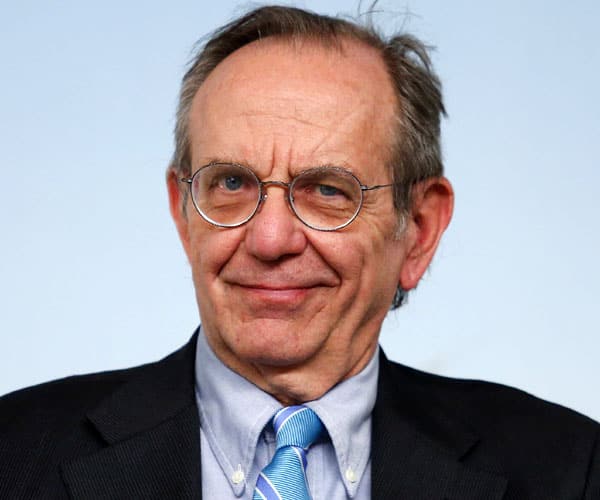 Padoan has the experience and connections to succeed

With a resume that includes a stint as Italian executive director at the International Monetary Fund, Padoan, 64, is well respected around the world. I would have a hard time thinking of someone more qualified, says Santi. His work at the OECD is particularly relevant as it provides him with a comparative perspective on economic policies and structural reforms across the developed world.
Though not a politician, Padoan is well connected politically. He is a friend of Letta and has served as economic adviser to former prime ministers Massimo DAlema and Giuliano Amato. His proximity to the Democratic Partys old guard has some people wondering how he might mix with Renzi, their sworn enemy.
Nonetheless, he is expected to be a big help to the PM. Renzis grasp of economic issues is limited, says Francesco Galietti, a Rome-based analyst with public policy advisory firm Policy Sonar. So it is a good thing there is a senior person with him that can compensate for what he is lacking.
Padoan is charged with growing Italys economy while keeping its finances in checkall in the context of a coalition government that comprises ideologically divergent parties from the left and the right. This is not only the same majority that Letta had to deal with, it is further worn down by a year and a half of quarreling, says Galietti. As for the time horizon for this government, Id say no more than a year.
Padoan will have to tread carefully in light of these political confines, and of the budget constraints that necessarily put a lid on spending. We believe the new government will make strides, especially in terms of stimulating growth in the short to medium term, says Santi. But my impression is that the expectations of what it can do about structural reforms are exaggerated.