NEWSMAKERS

By Valentina Pasquali

Against all odds, a broad-based coalition of the center-left and the center-right remains at the helm of crisis-beleaguered Italy. The unlikely assortment of ministers from the Democratic Party (Partito Democratico-PD) and the People of Freedom (Popolo della Libert-PDL) came to power eight months ago as a result of an election that yielded a hung parliament. And it recently survived an attempt by PDL leader Silvio Berlusconi to withdraw his support and cause the government to fall.

Steering the country at this difficult juncture is mild-mannered prime minister Enrico Letta, who provides a stark contrast to the larger-than-life Berlusconi. Letta is quiet and serious as far as Italian politicians go, says Ein Ryan, an analyst with IHS Global Insight. He might be what Italy needs to get through the next six months and may cut a solid statesman-like figure in Europe and abroad.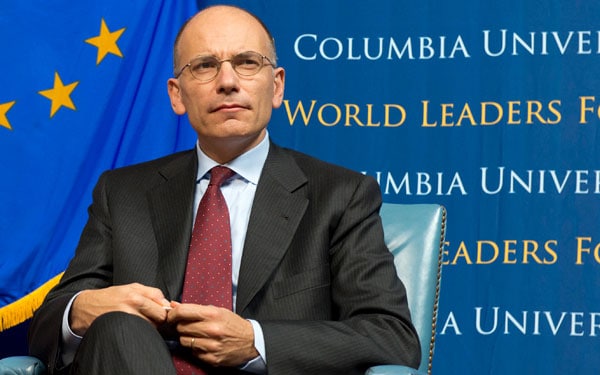 Letta has made little progress in reaching reform goals

However, troubles are not over for Letta and his government. The Italian economy urgently needs the kind of structural reforms that only long-term political stability can foster. The coalition government appears even further away from kick-starting credible economic liberalization, and continues to display a major split on the future path of fiscal consolidation, says Ryan. Our lack of confidence in Italys near- and medium-term economic prospects stems from continued rigidities in the countrys labor and product markets.
In getting a 2014 budget passed, Letta must evaluate the countrys austerity measures as Italys finances continue to deteriorate. His government has promised to keep this years deficit at 3% of GDP, but analysts predict it will be as high as 3.4%. At the same time, Letta must deal with the PDLs opposition to any new taxes while also unleashing the reform agenda needed to return the economy to growth.